Applies to : MedAdvisor App
If the pharmacy has Snap and Send enabled, customers will be able to take a photo of their script and send it in to be filled.

To access this, they will go to the Home screen of the MedAdvisor app and select Photo under New scripts.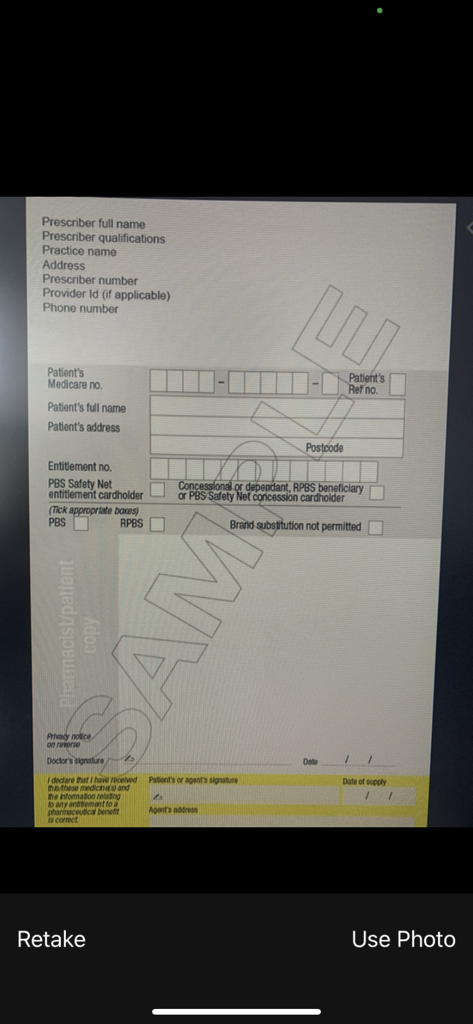 Once they have taken a clear photo of the script it can be sent as a Tap-to-Refill and the patient will need to take their script in when they pick up the order.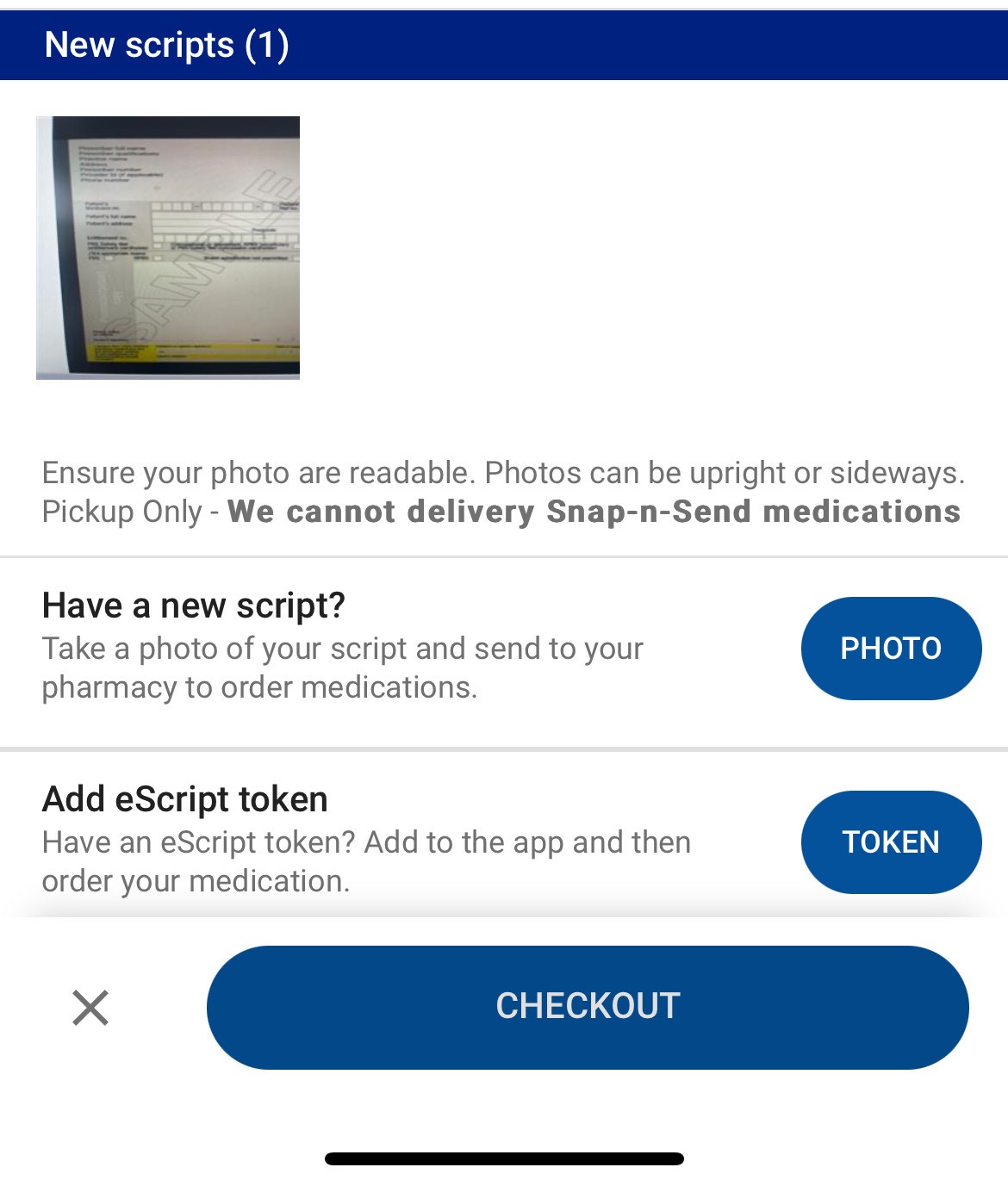 Select CHECKOUT and add notes if needed.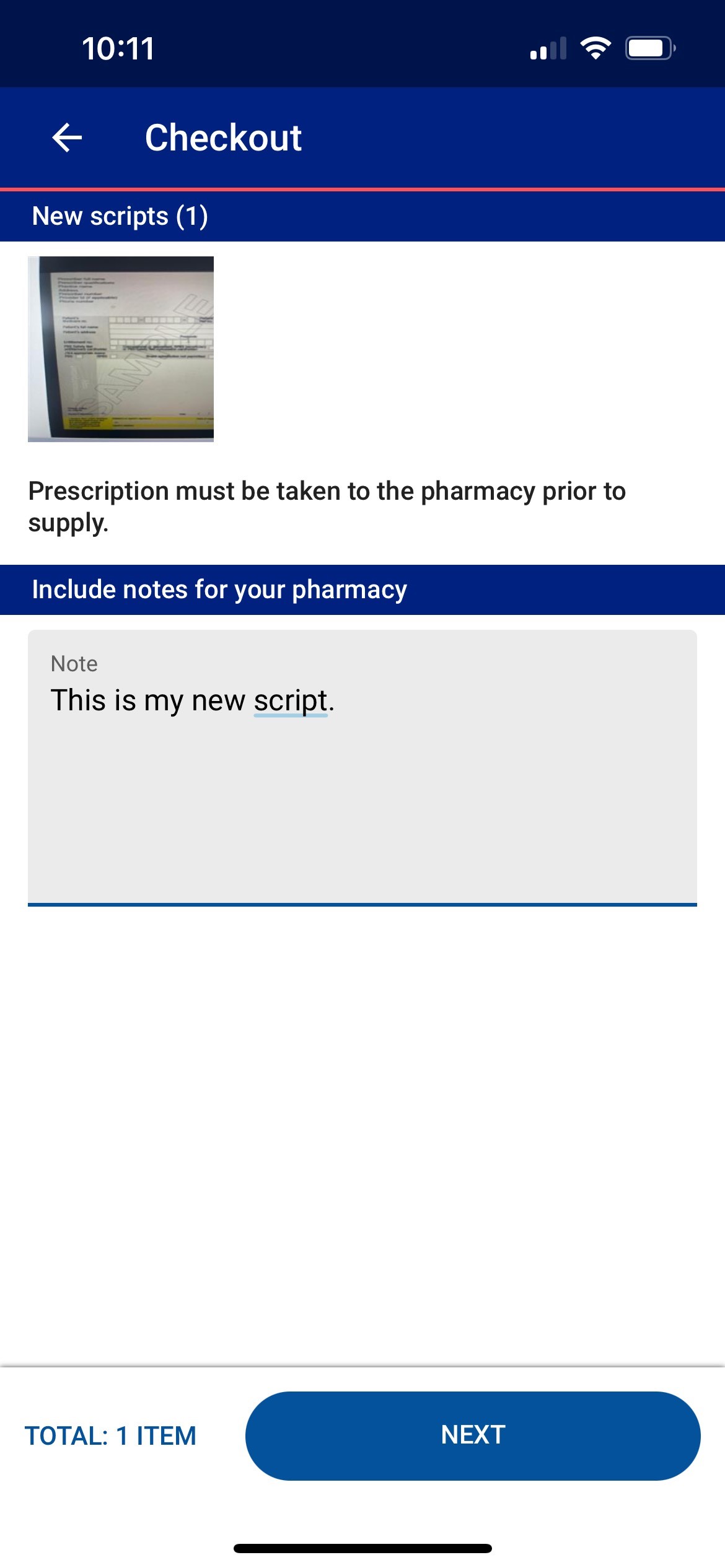 Click NEXT and select PLACE ORDER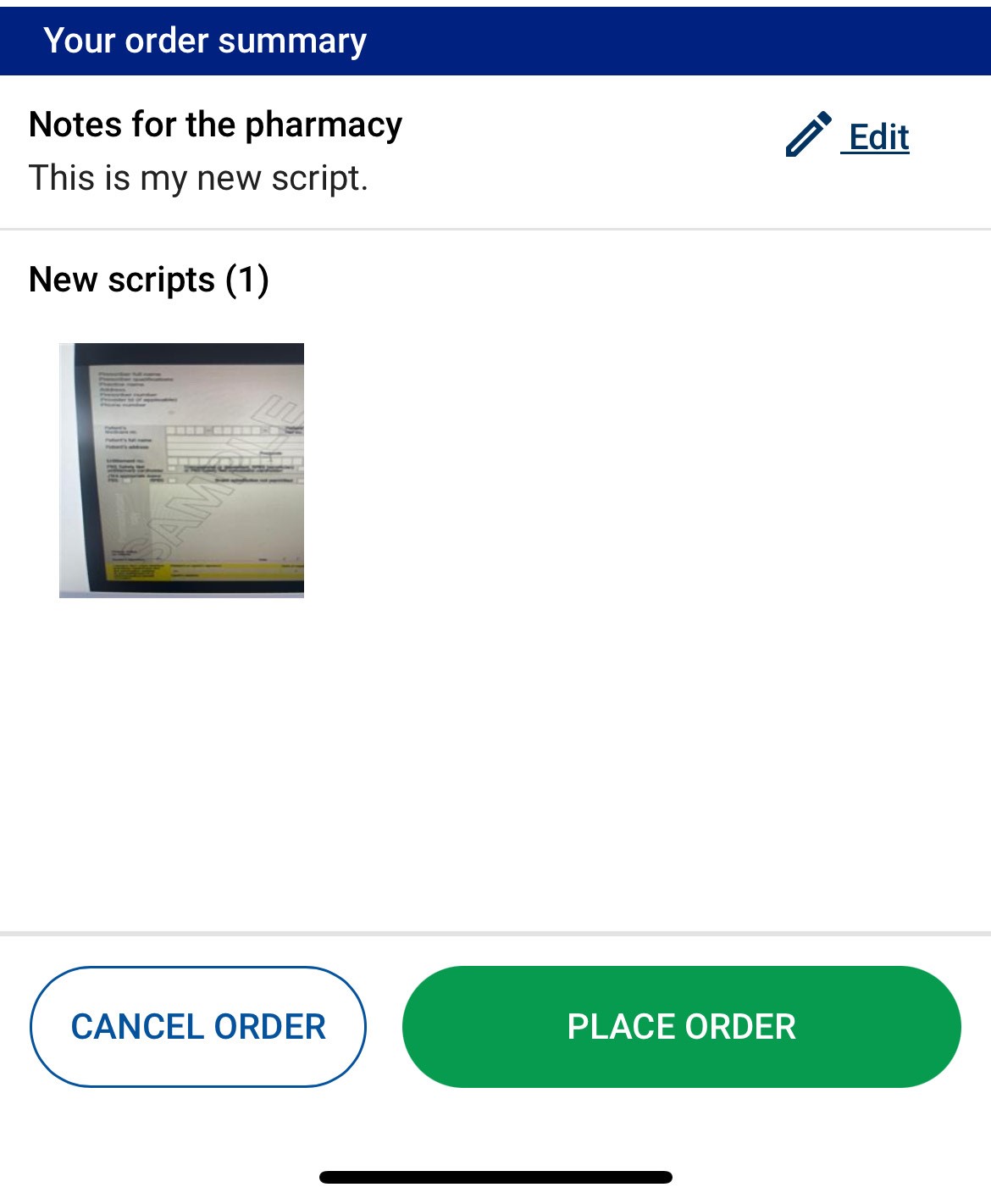 To enable Snap and Send select Plus One's settings and go to App settings, then Tap-to-Refill. Tick 'Snap-N-Send Enabled' and 'Apply'.
If you have any further questions, please contact us on Support
We're always happy to help. Our support team is available Monday to Friday, 9AM–5PM (AEST).