Applies to : MedAdvisor App
If a customer would like to set up specific reminders for when they take their medication, this can be done via the 'Daily alarm' section of the MedAdvisor app.
- Click the hamburger menu icon in the top left-hand corner of the app.

- Select Daily alarms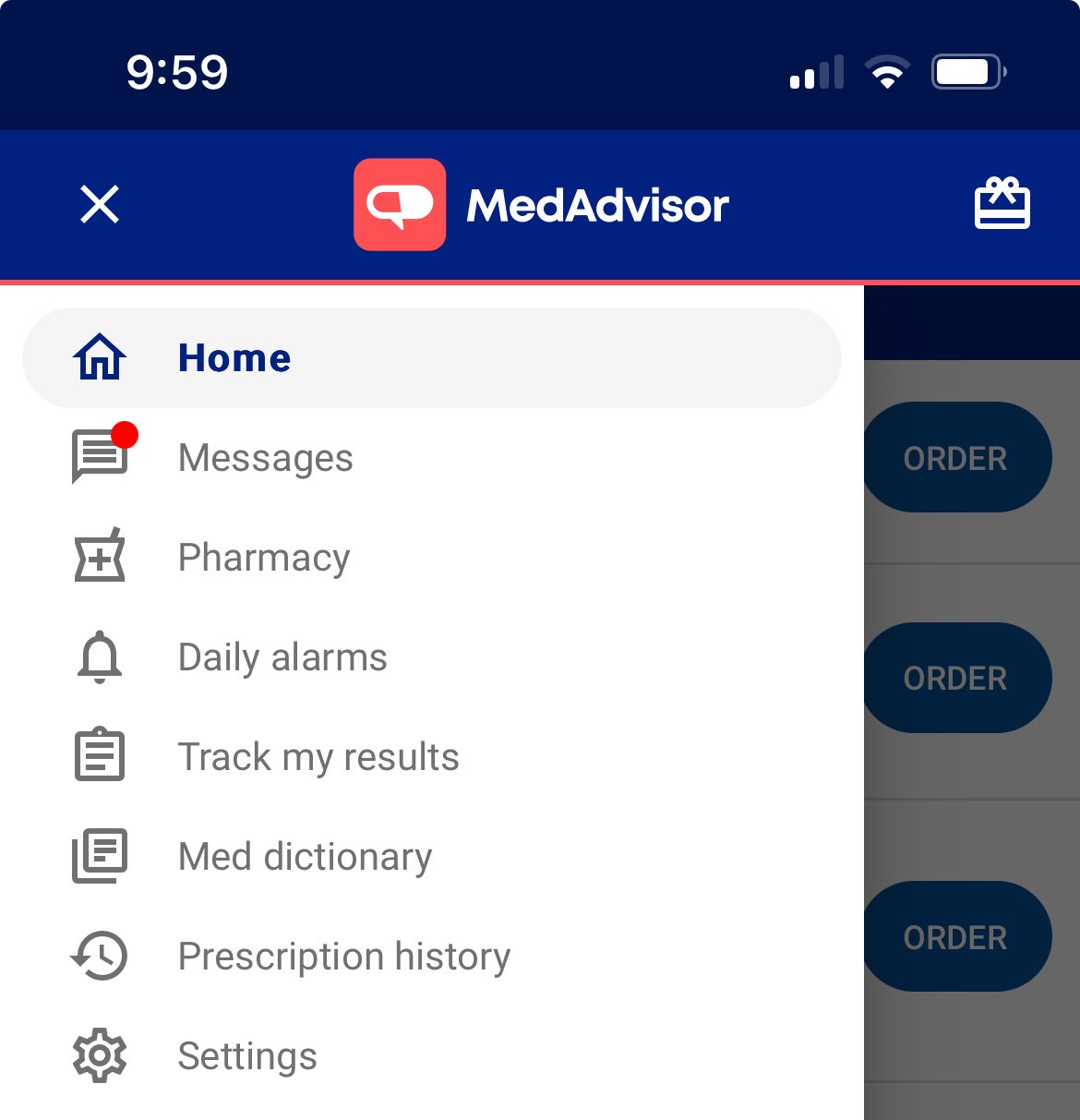 - Under SETTINGS, select the toggle to turn on/off preset alarms for breakfast, lunch, dinner and bed time.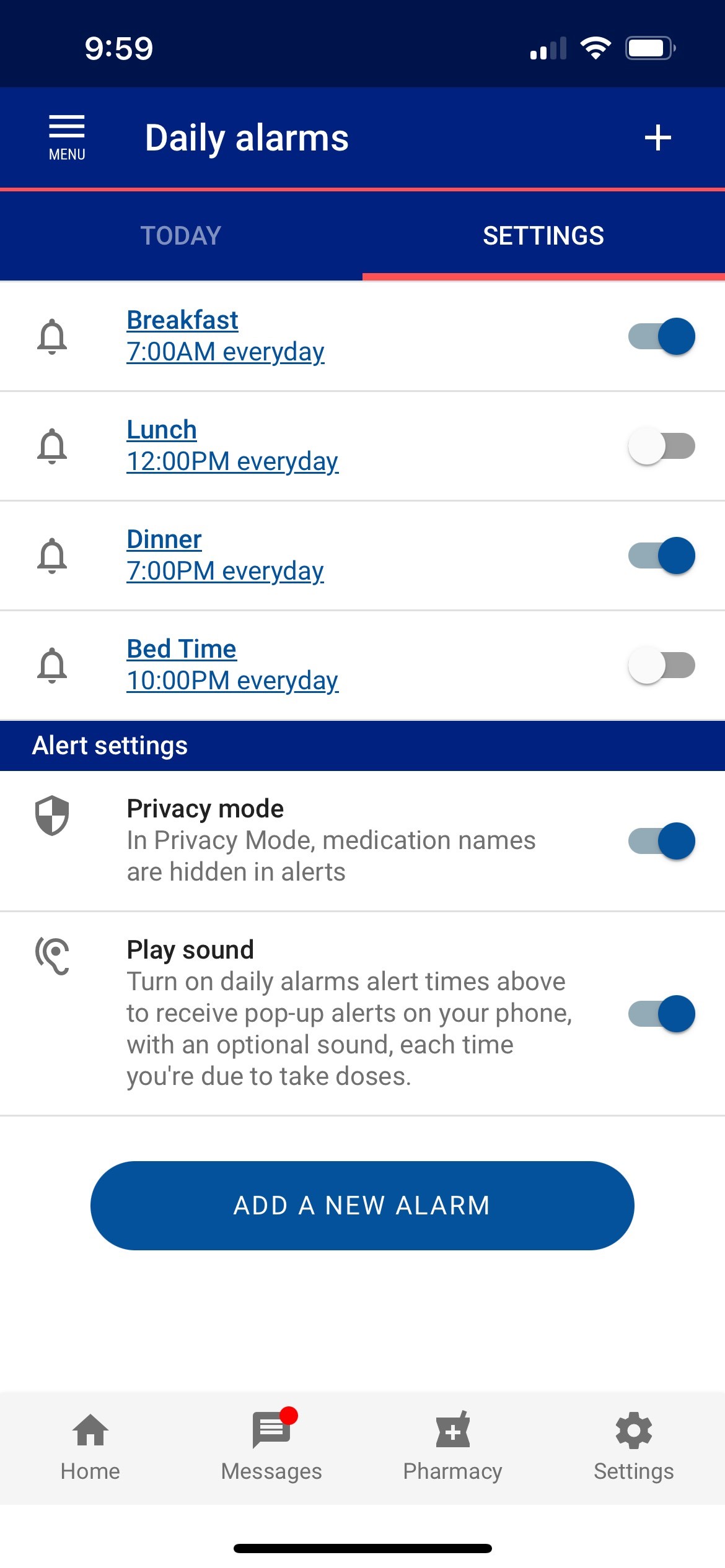 - Select ADD A NEW ALARM to create a new alarm
By selecting 'Add' the customer can name the alert, set a schedule and time, and link the medication to the reminder. Once they save this reminder it will come through as a 'Push Notification' at the time it was set to.
If you have any further questions, please contact us on Support
We're always happy to help. Our support team is available Monday to Friday, 9AM–5PM (AEST).