In the Home screen of the app, patients will be able to view their prescription medications under My prescription medications.
Prescription repeats remaining will be visible under the name of the medication.

To view prescription expiry, please follow these steps:
- Tap on the medication in the home screen and select Details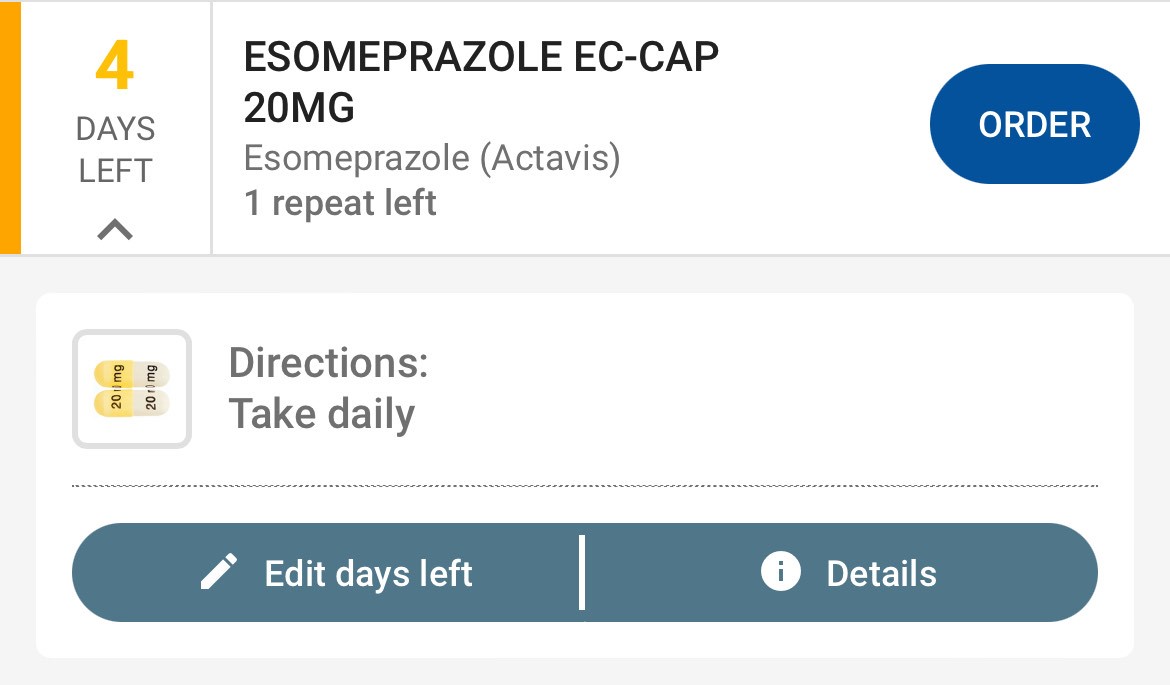 - In the Medicine details screen, select Scripts & repeats to view the prescription expiry date.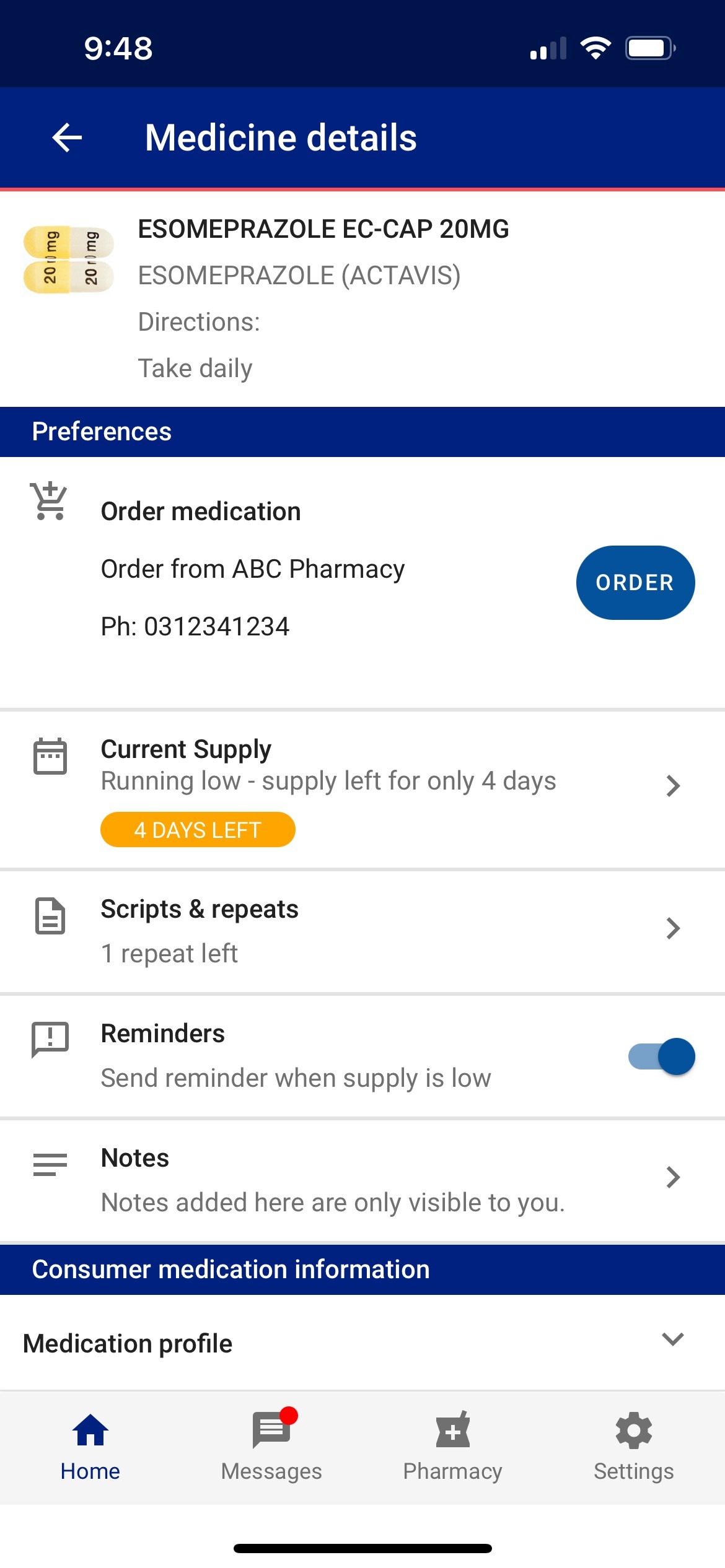 - The prescription expiry date is visible