1. In the PlusOne Inbox click on Viewl (located in the column with the customer's name).

2. This will open a screen which displays the customer's entire order. Select the Response tab and choose Ready to Collect, Unable to Fill, On Order or Dismiss Order

3. Templates for responses are provided, however, you are also able to edit and write your own response to the customer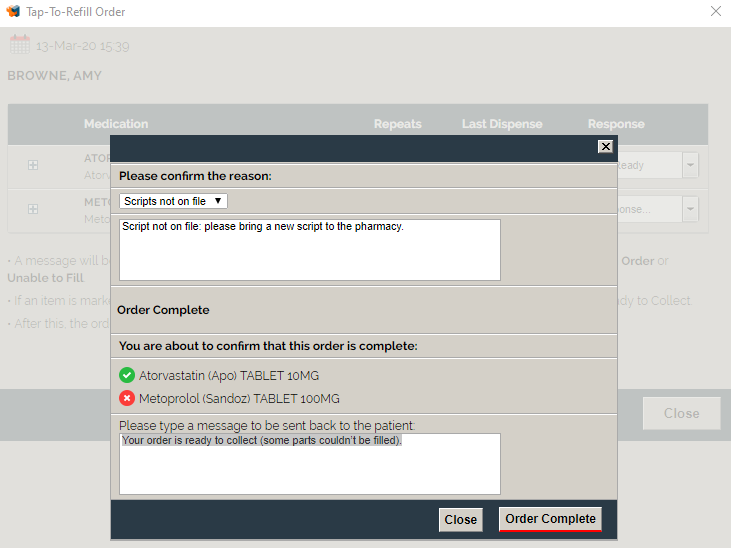 4. Select Order Complete to send the customer a notification about their order.
If you have any further questions, please contact us on Support
We're always happy to help. Our support team is available Monday to Friday, 9AM–5PM (AEST).