Watch the video, or read the instructions below for training on processing a manual delivery in PlusOne by MedAdvisor.
Please note: Kings Transport deliveries are no longer supported.
How do I process a manual delivery?
1. In PlusOne, select Inbox and then select Manage Deliveries

2. Select Add Manual Delivery and search for the patient by surname, then select Search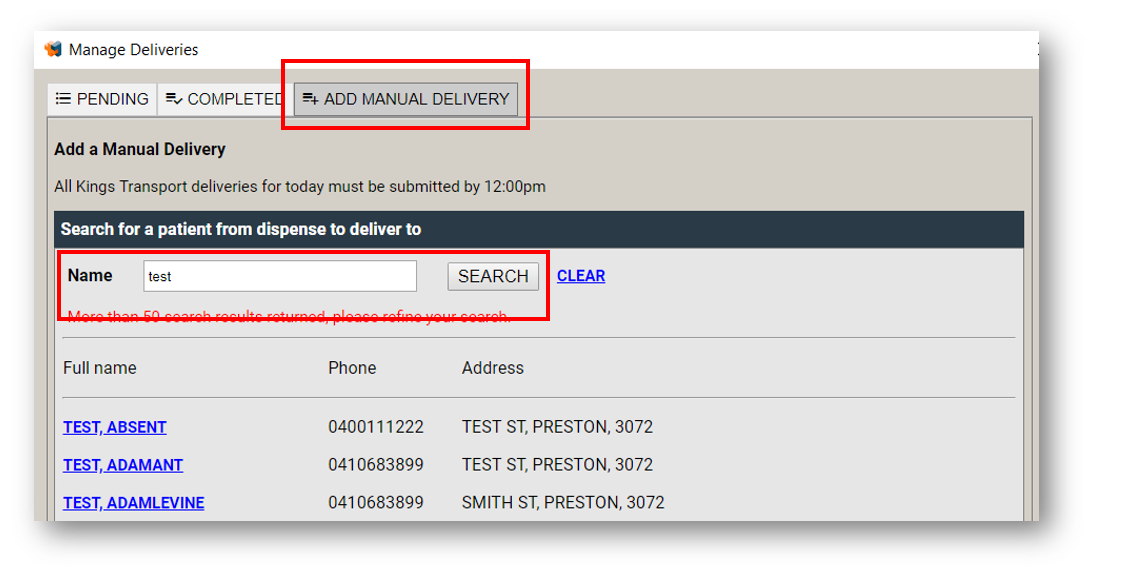 3. Under Patient information, make sure all information is correct and edit details if necessary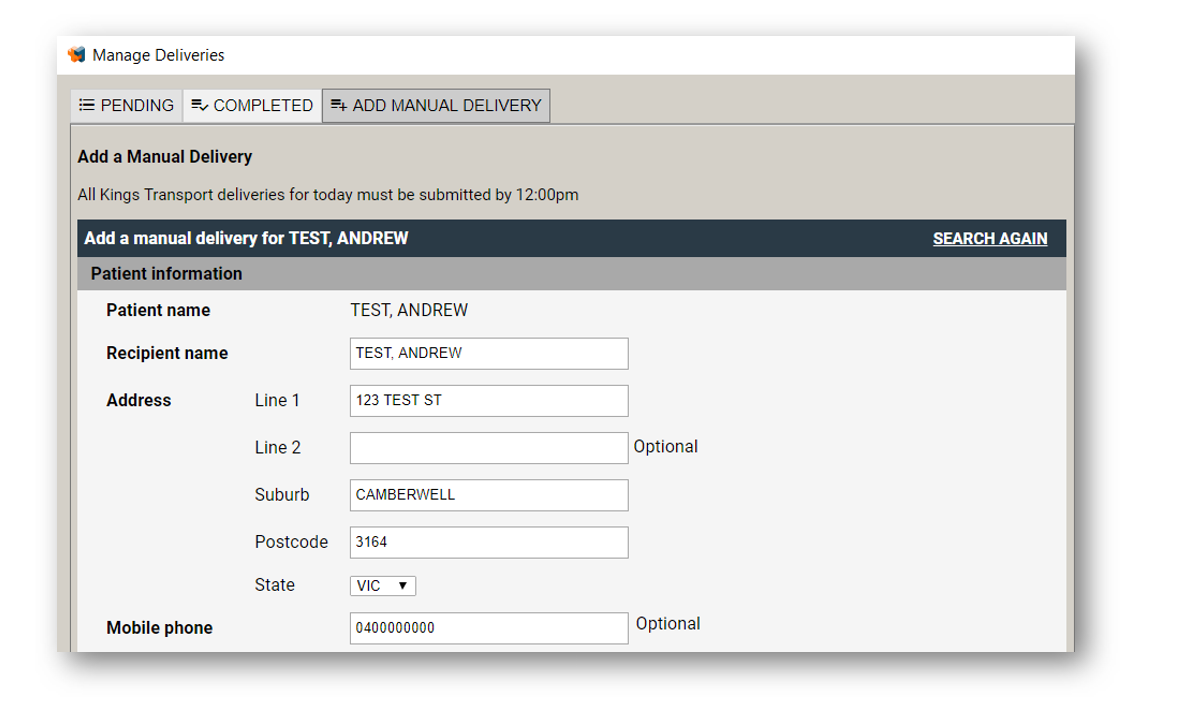 4. In the delivery and payment information section, select the delivery agent from the drop down list -Australia Post or Pharmacy Driver
Options may be limited based on your set up.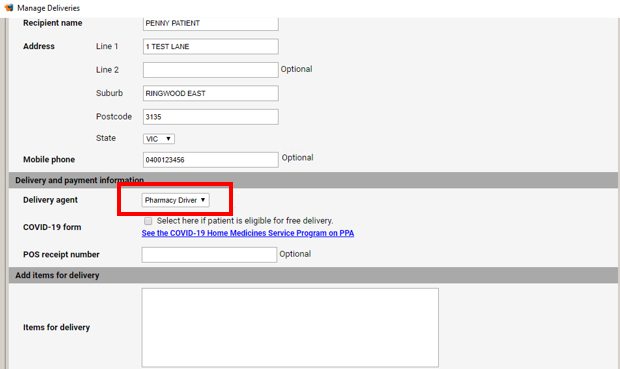 5. Select if the patient is eligible for free delivery and add a point of sale receipt number (optional).
Under Add Items for Delivery, write the items that are being delivered and the number of items being delivered
Add notes for the driver if required and after confirming all information is correct, select Book Delivery.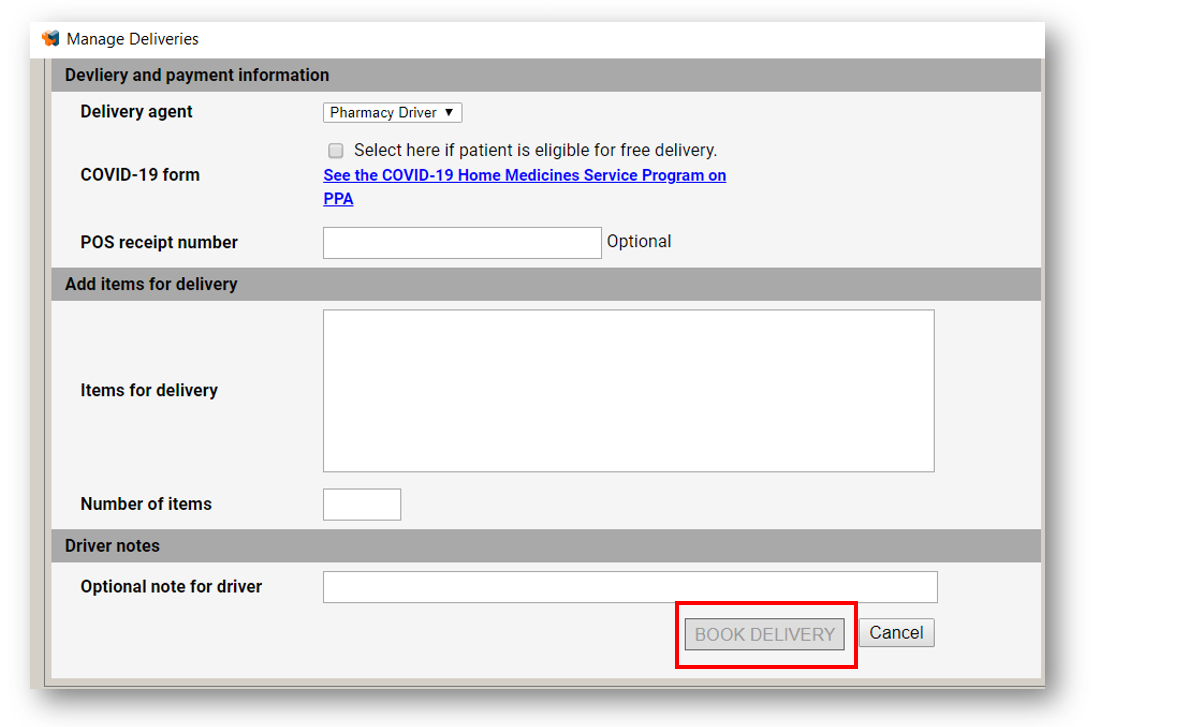 If you have any further questions, please contact us on Support
We're always happy to help. Our support team is available Monday to Friday, 9AM–5PM (AEST).