When a pharmacy discontinues the MedAdvisor service, subsequent pharmacy data will no longer be shared with MedAdvisor for any purpose.

Users who are connected with a pharmacy that has discontinued the MedAdvisor service will no longer receive updates to their medication profile from that pharmacy. Medication reminders and any other notifications/messages will cease once existing medications are completed. Past dispense history will remain as part of the user's profile.

If a pharmacy chooses to discontinue the MedAdvisor service, that pharmacy has 60 days to plan and implement a migration approach to ensure any current users will continue to receive a similar (or other) service without disruption.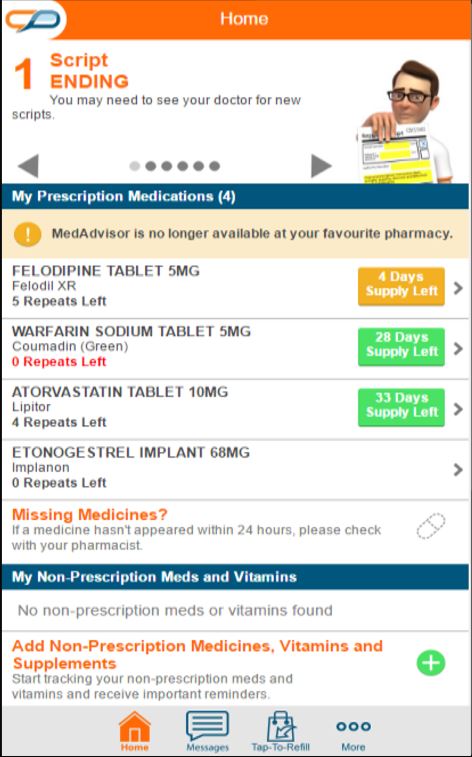 When the user accesses their MedAdvisor account, they will be advised the service is no longer available at their favourite pharmacy (see Image 2). MedAdvisor does not proactively communicate any suggestion or direction for the user to switch pharmacies. The user will not be prohibited from using the MedAdvisor service in the future, should they wish to do so.