Applies to: PlusOne Health Services Hub - Fess Program
Help Prevent Pertussis is a new program that allows pharmacists to identify patients that may be at increased risk from pertussis. The program has been developed in line with guidelines from the Australian Immunisation Handbook (AIH).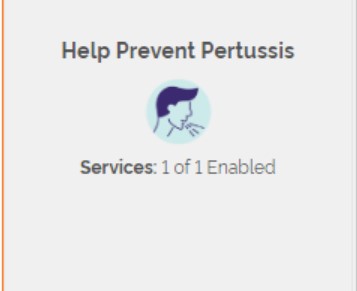 The program is automatically activated in the tile in the Health Services Hub.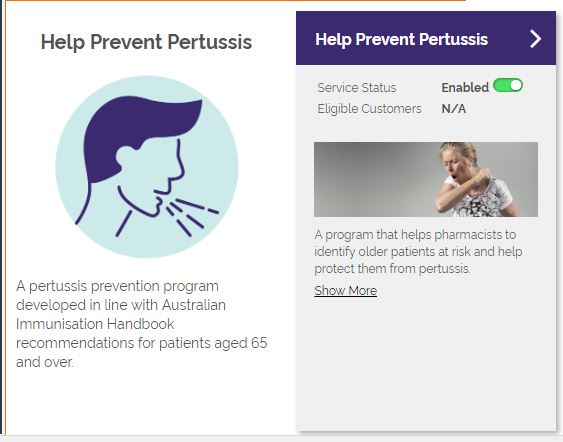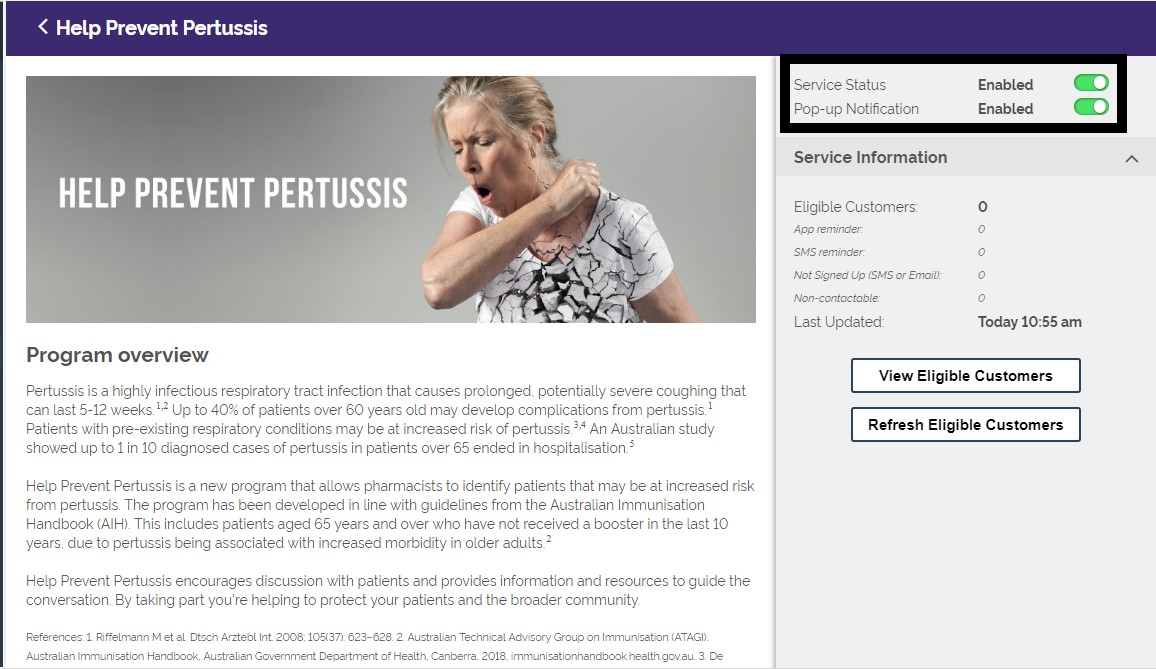 Patient Eligibility: The eligibility for patients is 65+ and taking a respiratory medication for Asthma and COPD inhalers, AND who have not received a booster in the last 10 years, due to pertussis being associated with increased morbidity in older adults.2
The pharmacy can also view your eligible patients within the page by clicking on the 'View Eligible Customers' button on the right-hand menu.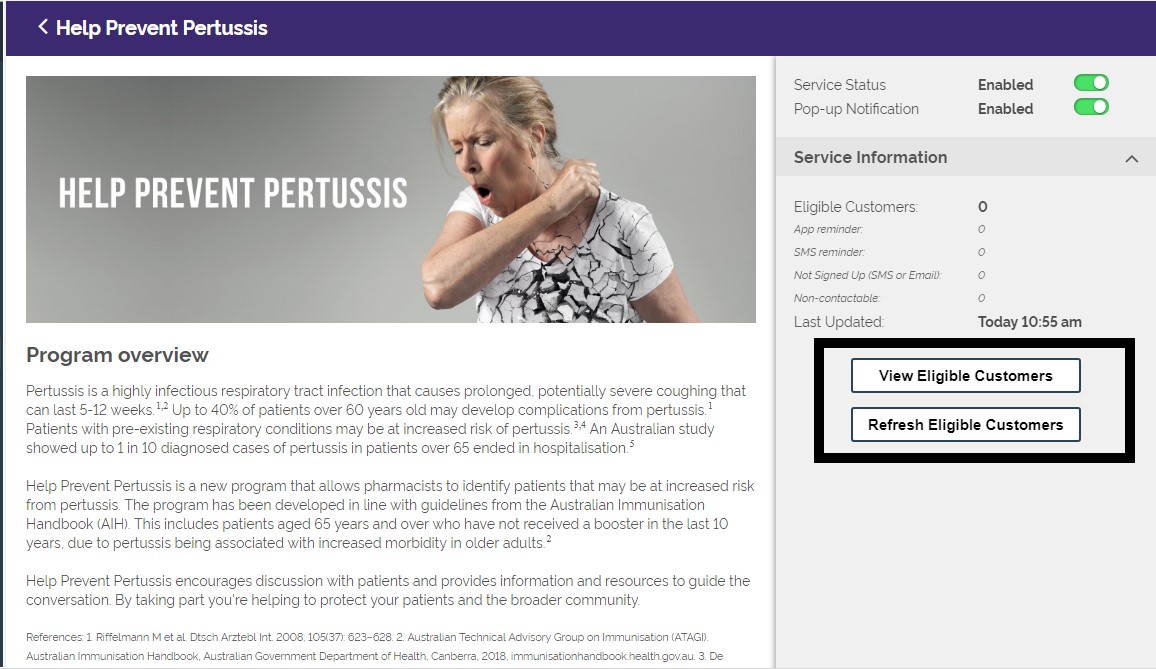 Steps:
1. A PlusOne pop-up will appear every time an eligible patient receives a dispense in your pharmacy.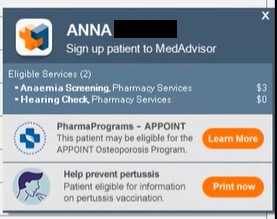 2. The pharmacy will be required to provide the patient with the whooping cough information leaflet.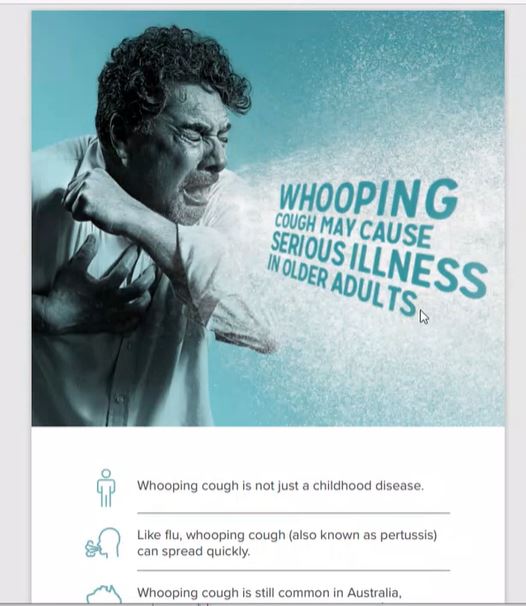 1. Pop Up Notification
A pop-up notification will automatically appear when a pharmacy dispenses to an eligible patients prescribed a medicated nasal spray.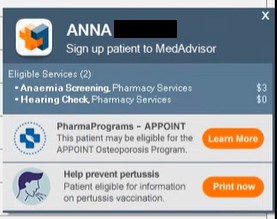 2. Patient Information
The leaflet includes details on Boostrix Whooping Cough vaccination, and facilitates discussion around the risk of pertussis in older adults. Based on the outcome of this discussion, vaccination can be scheduled for those patients.
Make sure all of your staff are trained and for more information visit mymedadvisor.com or contact support if you have any questions.
If you have any further questions, please contact us on Support
We're always happy to help. Our support team is available Monday to Friday, 9AM–5PM (AEST).