Applies to: MedAdvisor App, PlusOne Calendar, PlusOne Record Services, Flu Pre-Screening Form.
Patients are able to complete a pre-screening consent form for flu vaccination bookings via the Professional Services section of the MedAdvisor App and / or the customer booking link provided to customers via a PlusOne Calendar link.
The pre-screening consent form is automatically turned on for all pharmacies, however, filling out the form is optional for customers.
To open the completed form in the patients profile in Record Services in PlusOne, follow these steps:
1. Find the booking for the patient in the CALENDAR layout in PlusOne,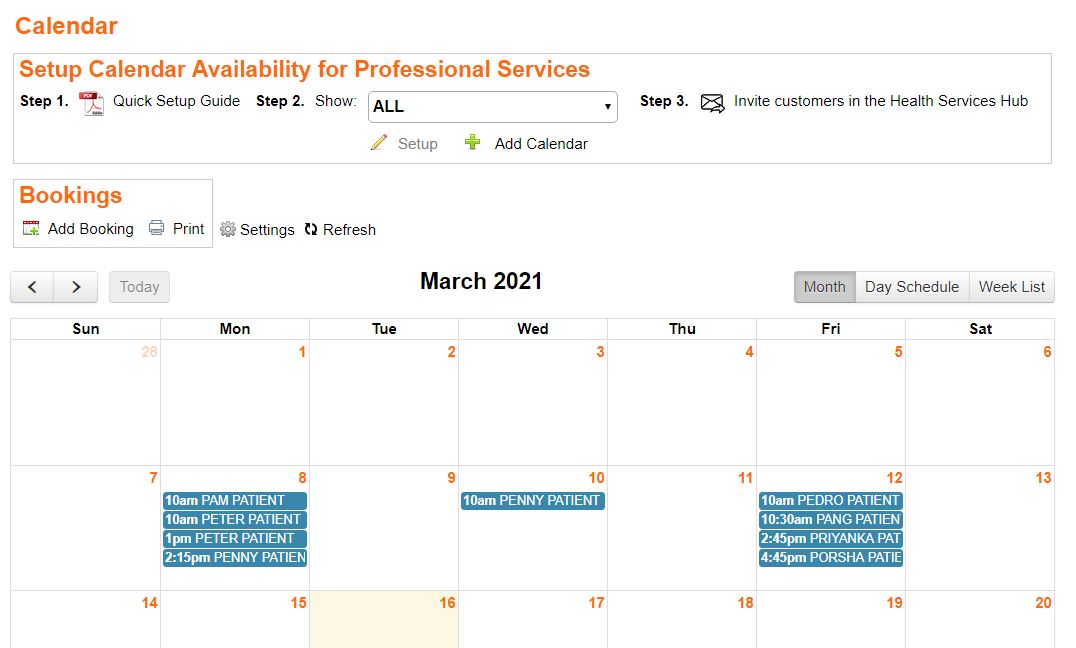 2. Select the patients booking and click on 'Open in Record Services'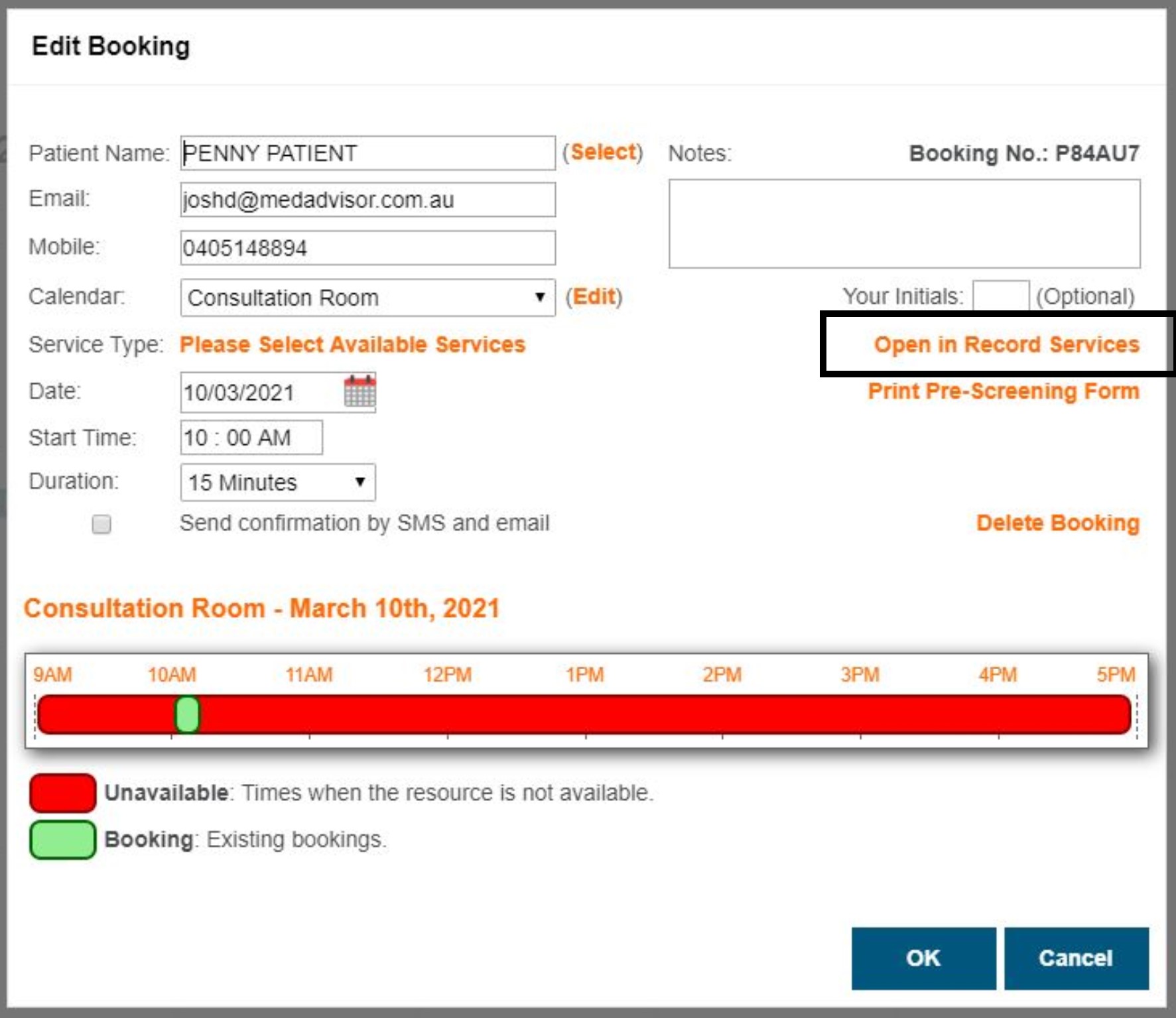 3. The form will link to the patients profile and open in Record Services
Note: If the patient already has a profile in dispense the 'open in record services' will link to patients profile, if the patient is a new patient either create a new profile in dispense or ADD as a contact in Record Services direct.

Contact creation: Complete the details for the patient and SAVE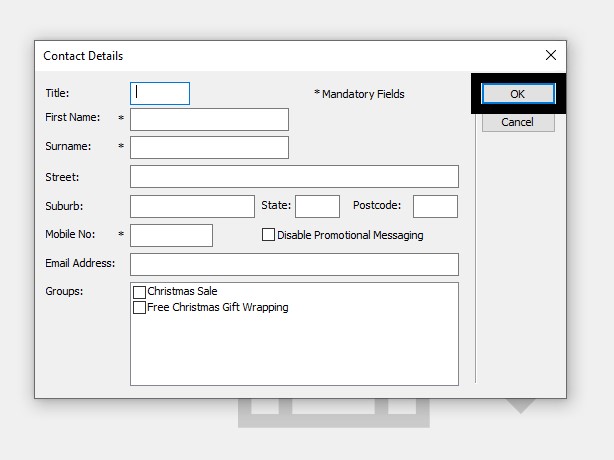 4. When the patient is visible in Record Services, SELECT the patients profile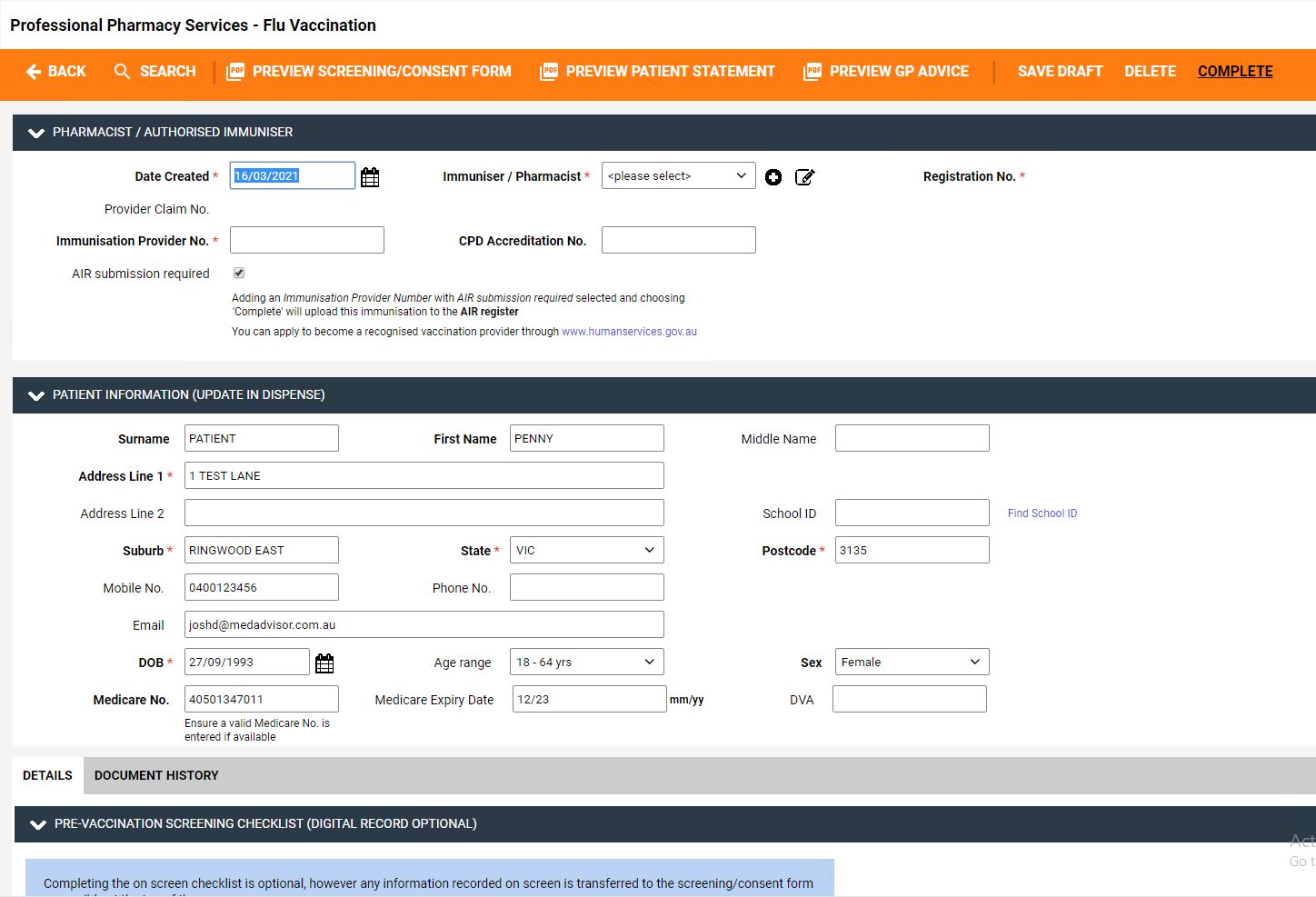 5. The information completed in the pre-screen form will be visible in the pre-vaccination screening checklist section in the patients profile in Record Services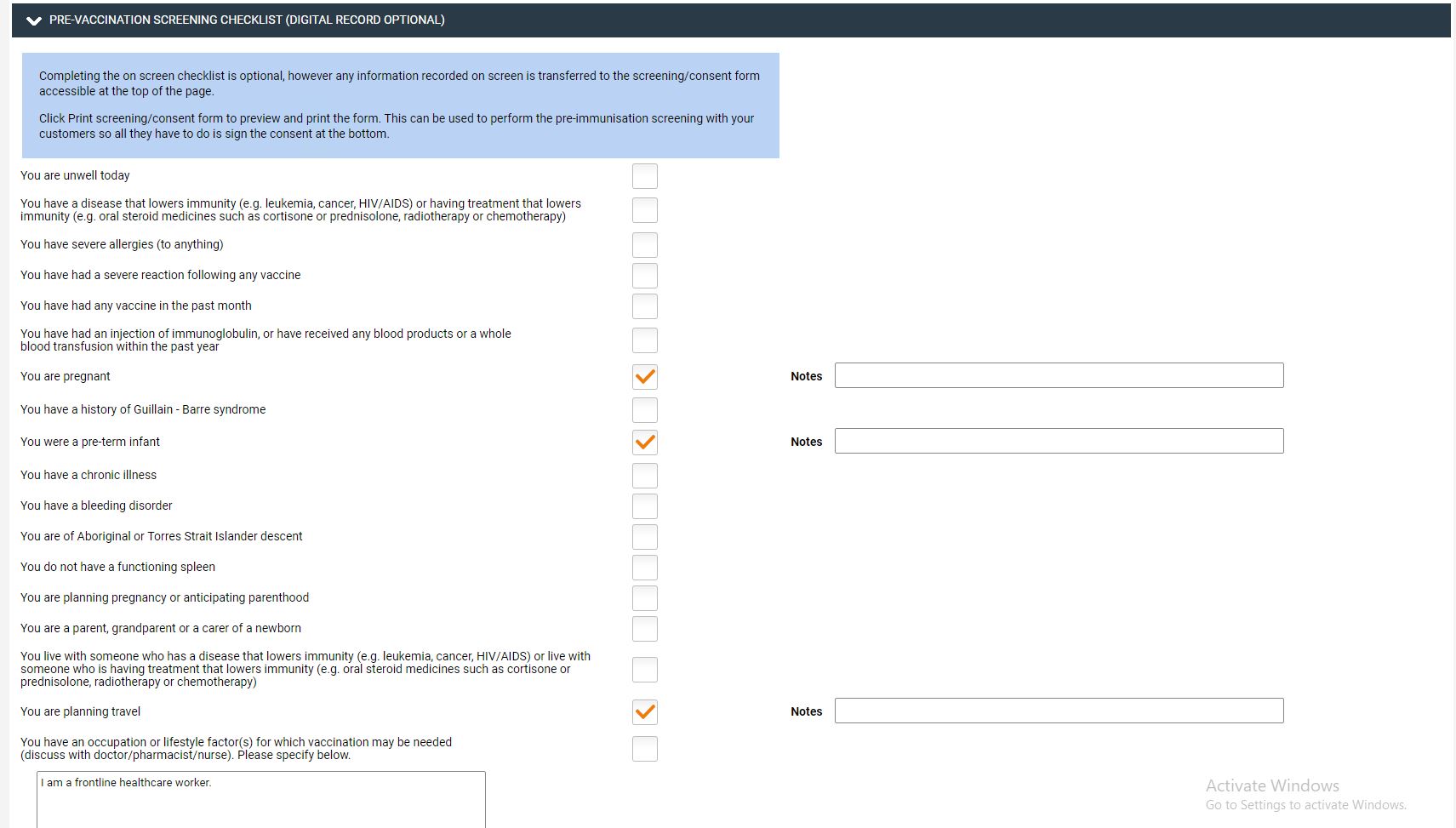 We're always happy to help. Our support team is available Monday to Friday, 9AM–5PM (AEST).