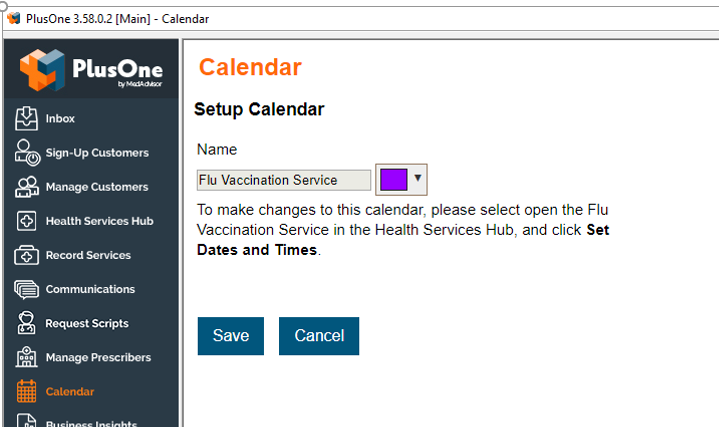 Applies to: MedAdvisor App, PlusOne Calendar, Health Services Hub
If the message above is displayed when trying to set up your calendar for all Professional Services, for the days and times you are available, please follow the steps below:
If the days and times are set in the actual tile in the Health Services Hub, the pharmacy will be unable to adjust the PlusOne Calendar for additional services, days and times available.
1. Go to the Health Services Hub in the left hand menu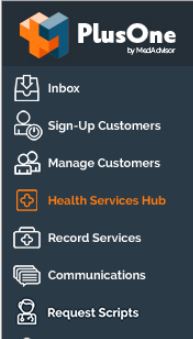 2. Select the Pharmacist Flu Program tab and the Flu Vaccination tile
3. In the tile under set up service, go to 'set days and times'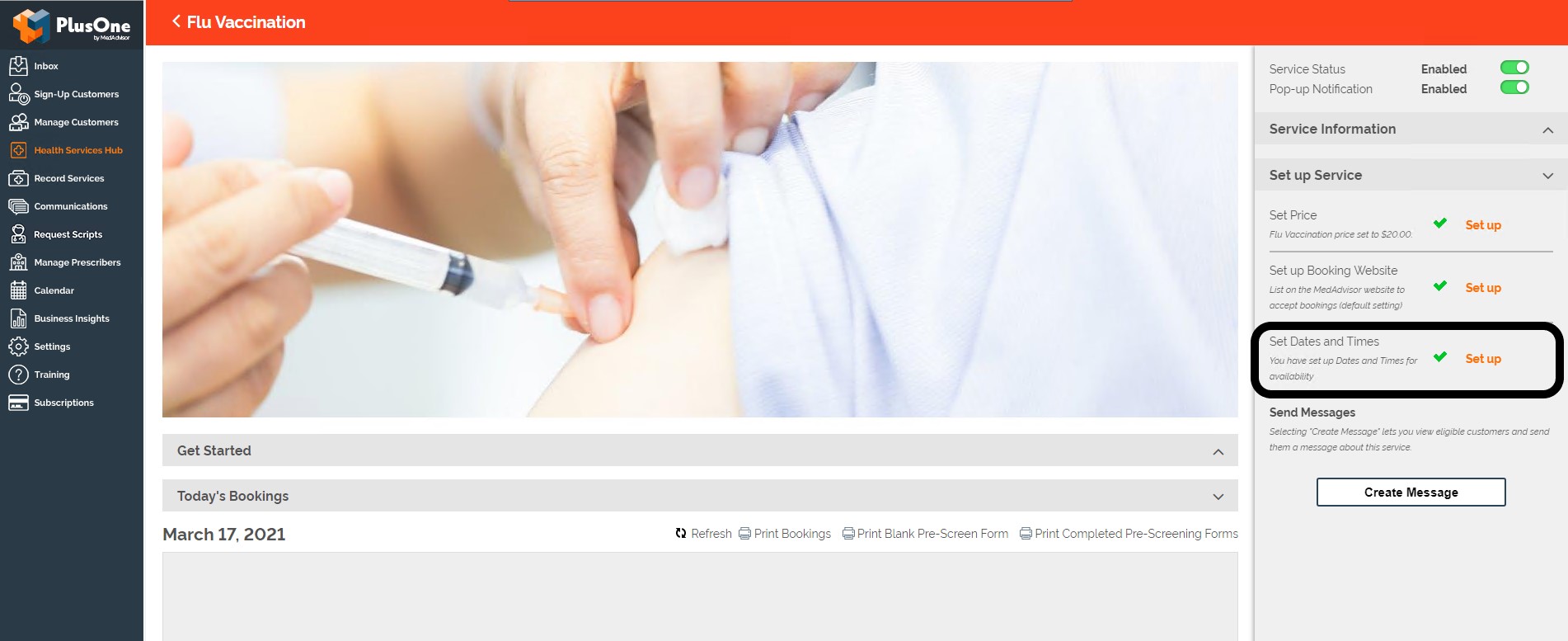 4. Click on SET UP to the right, next select the first option 'Use Existing Calendar Availability' this will direct the set up to the PlusOne Calendar. Tick the Consultation Room and SAVE.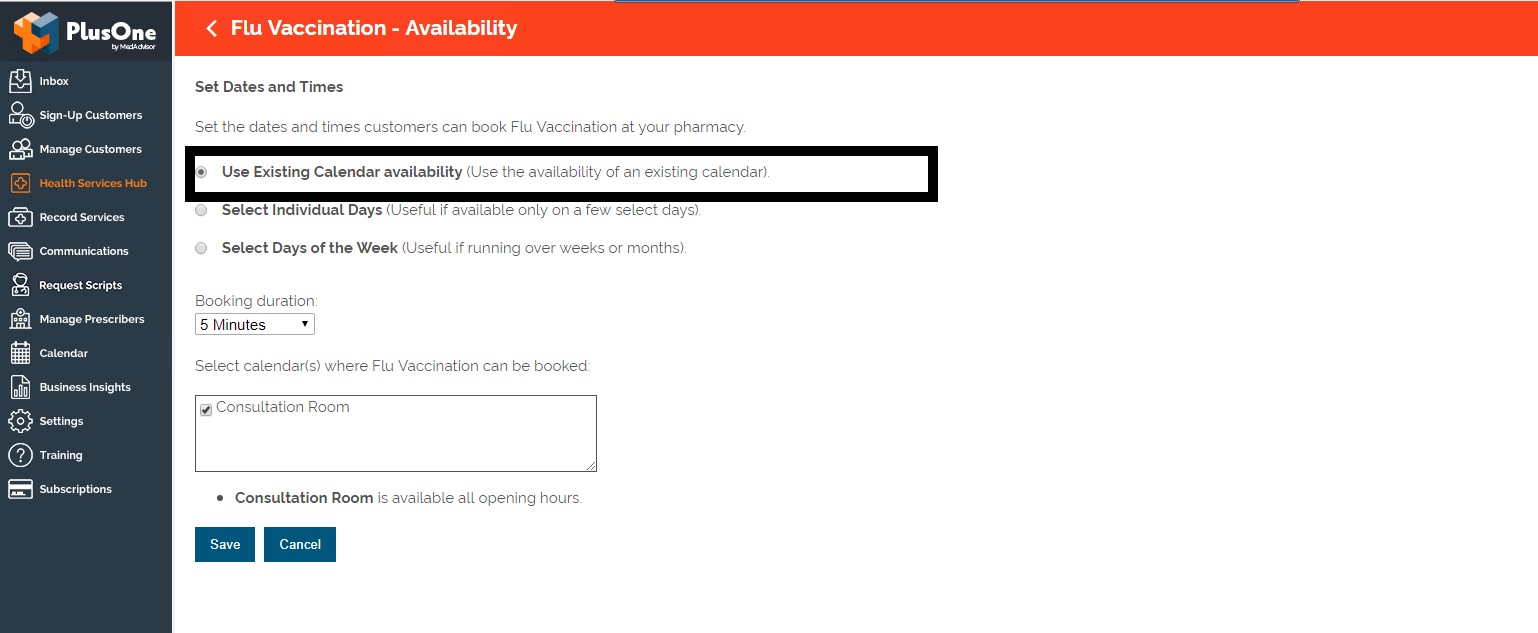 If you have any further questions, please contact us on Support
We're always happy to help. Our support team is available Monday to Friday, 9AM–5PM (AEST).