Applies to: HealthEngine Booking System, PlusOne Record Services, PlusOne Calendar, MedAdvisor App, Vaccination Recording Form.
PlusOne will support the rollout of the Covid-19 vaccine in pharmacy, with new features and enhancements. It will save time viewing the patient's AIR history before administrating a vaccination in PlusOne.
Please follow the steps below to set up your pharmacy for webservices and submit the relevant form to Medicare:
1.
Download the HW027 form
2.
Next go to PlusOne, Record Services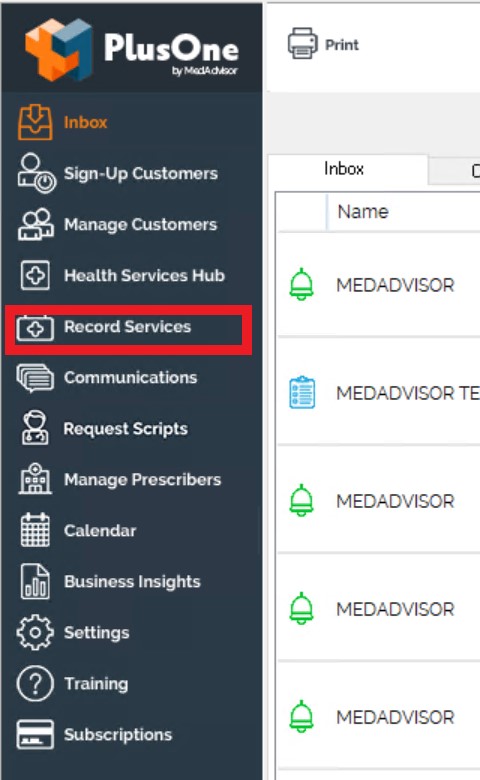 3.
Access the tab top right 'SERVICE SETTINGS'

4.
Enter your AIR Immunisation provider number into the field and click update settings.

Important:
Remember to UPDATE AFTER ENTERING YOUR IMMUNISATION PROVIDER NUMBER.
The Immunisation Provider Number is CASE SENSITIVE


5.
You will now be able to view your Minor ID, enter this into this into the HW027 form Guide to Complete HW027 Form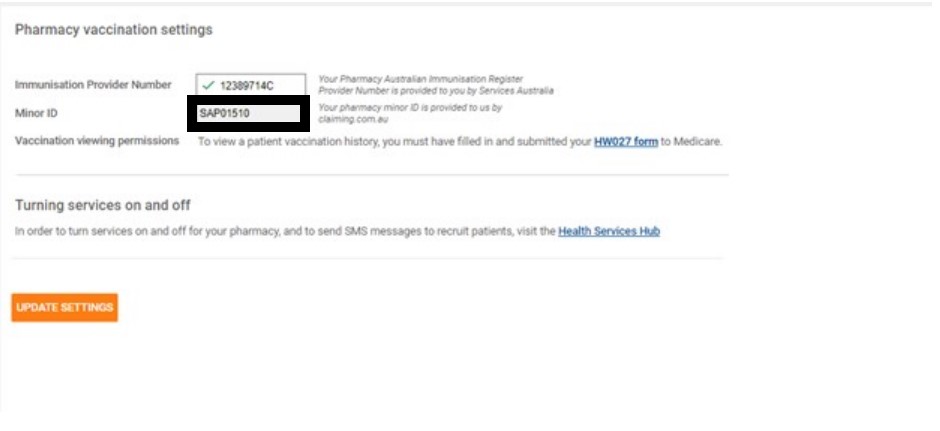 6.
Complete your HW027 form as per the attached guide, and submit to Medicare.
7.
Once Medicare has received this form, they will approve your pharmacy for AIR Webservices, and you will be able to view patient vaccination history in PlusOne via any immunisaton recording form.
Note:
The pharmacy will be able to see the set up is complete. If there are any issues, a message will appear. It will take up to 48 hours for the update or contact Medicare after this time. After 48 hours contact Medicare on 13 20 11.
8.
Once updated you will then be able to search for a patient in Record Services and access the Service Dropdown > Vaccination/ Flu Vaccination and view the patients vaccination history in the 'Patient Vaccination History' section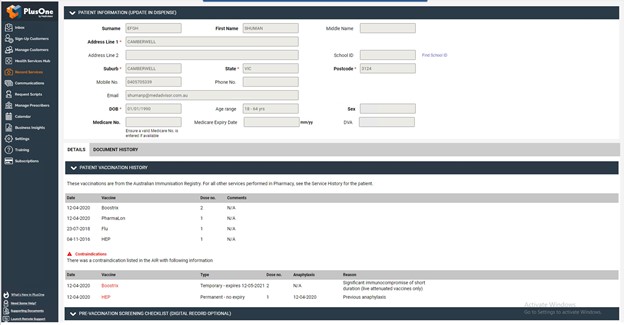 Note: These are the ONLY steps which need completing to use this feature, an update in PRODA is not required. Follow these steps to allow the integration with AIR for the ability to submit and view patients vaccination history in PlusOne.
Make sure all of your staff are trained and for more information visit mymedadvisor.com or contact support if you have any questions.
If you have any further questions, please contact us on Support
We're always happy to help. Our support team is available Monday to Friday, 9AM–5PM (AEST).