Patients who have booked via Health Engine's Patient Appointment Managements System (PAMS) will appear in the Record Services tab in PlusOne. Only appointments for today will be shown. Patients will be automatically matched to your dispense database via First Name, Last Name and Medicare Card Number OR First Name, Last Name and Date of Birth.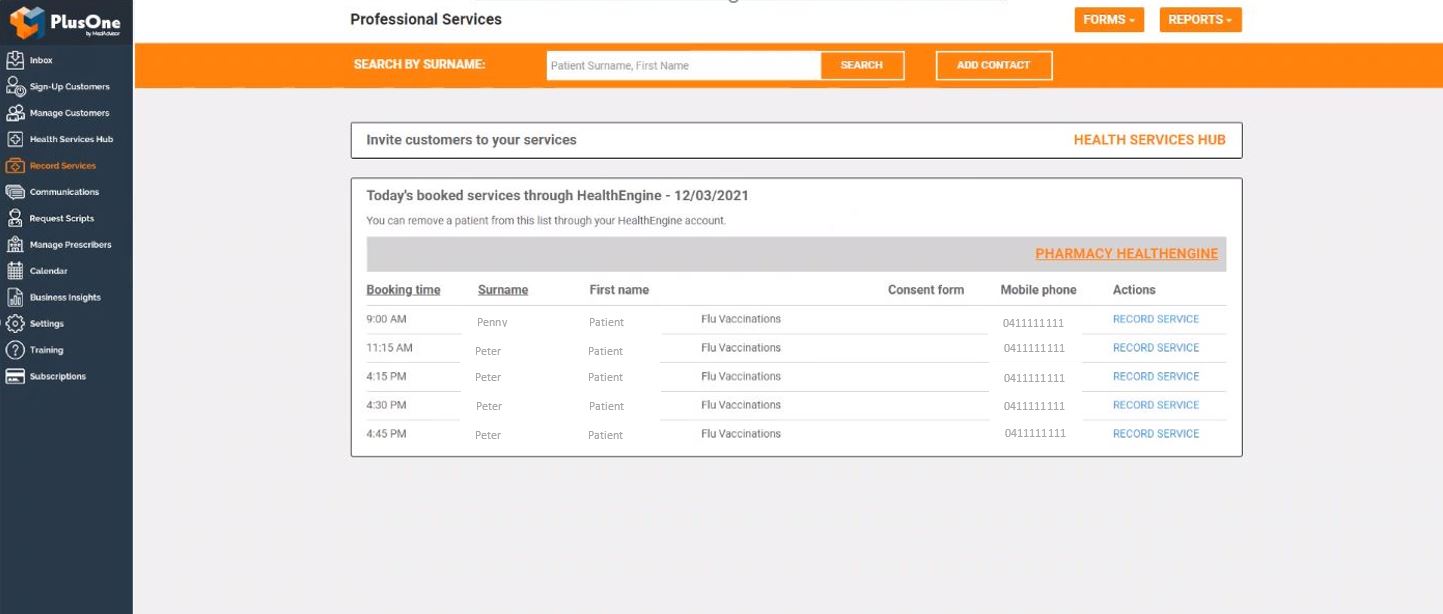 Please note: To view all booking please log in to the PAMS portal.
If a patient is not automatically matched you will see the below pop-up when selecting a patient: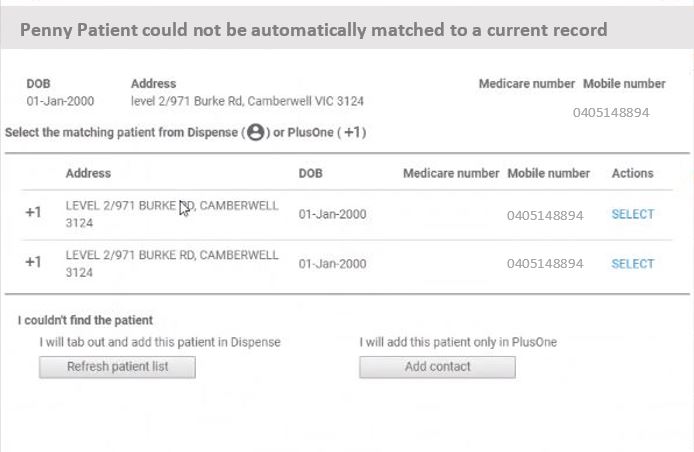 You have two options:
ADD PATIENT IN DISPENSE
Open your dispense system and manually add the patient in your dispense system. After completing this process in dispense, select Refresh patient list.

ADD CONTACT
Select Add contact.

Enter the patient details and select OK.
The patient will then be matched and can be selected to record the service in PlusOne.
CLICK HERE for how to record a vaccination in PlusOne.
To connect this feature, please contact Health Engine directly.