Applies to: PlusOne Calendar, PlusOne Record Services, COVID Vaccinations, Health Services Hub.
Please ensure you have Enabled and set up the service prior to inviting patients. See guide below on how to do this.
COVID Vaccinations - Enable & Set up SERVICE in Health Services Hub
1. Select Health Services Hub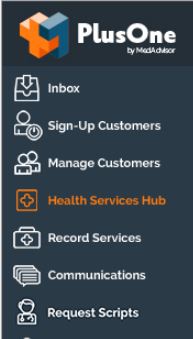 2. Next select the COVID-19 Vaccination tile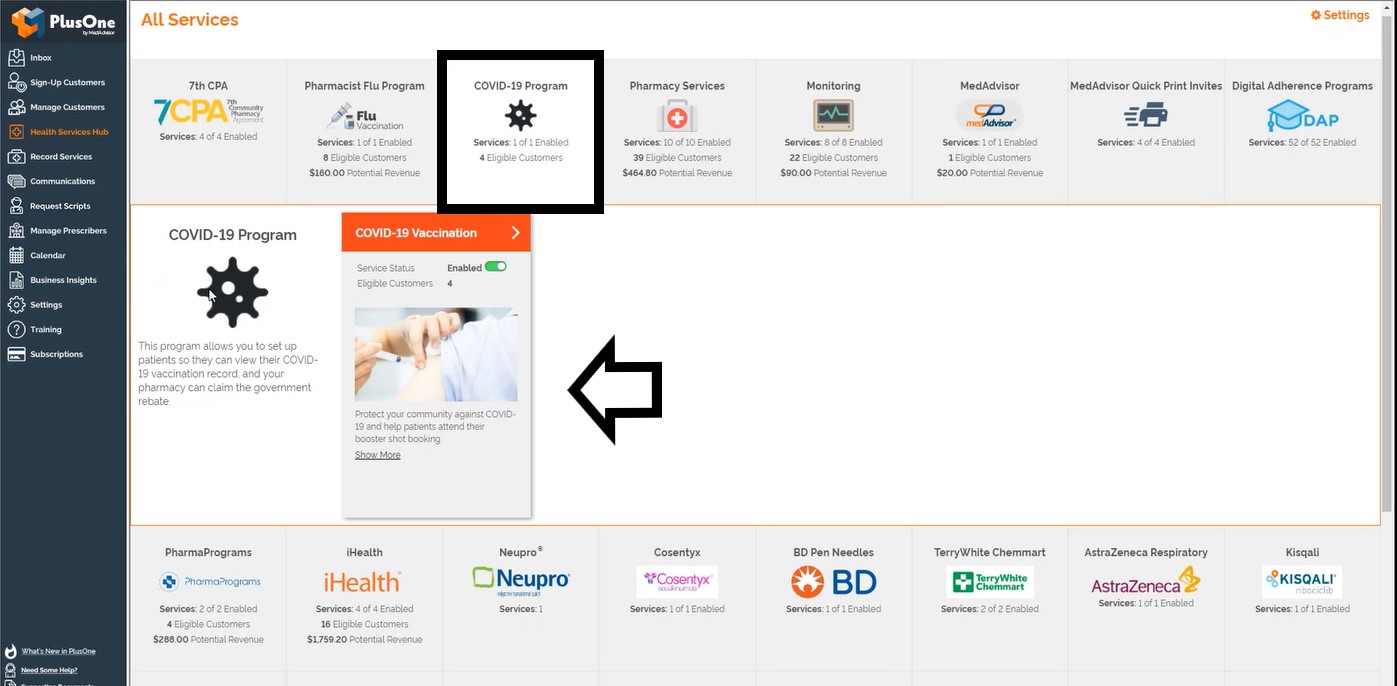 3. Go to 'View Eligible Customers' and also if required 'Refresh Eligible Customers' in the service information dropdown. This section will allow you to identify all of the eligible patients from your dispense system.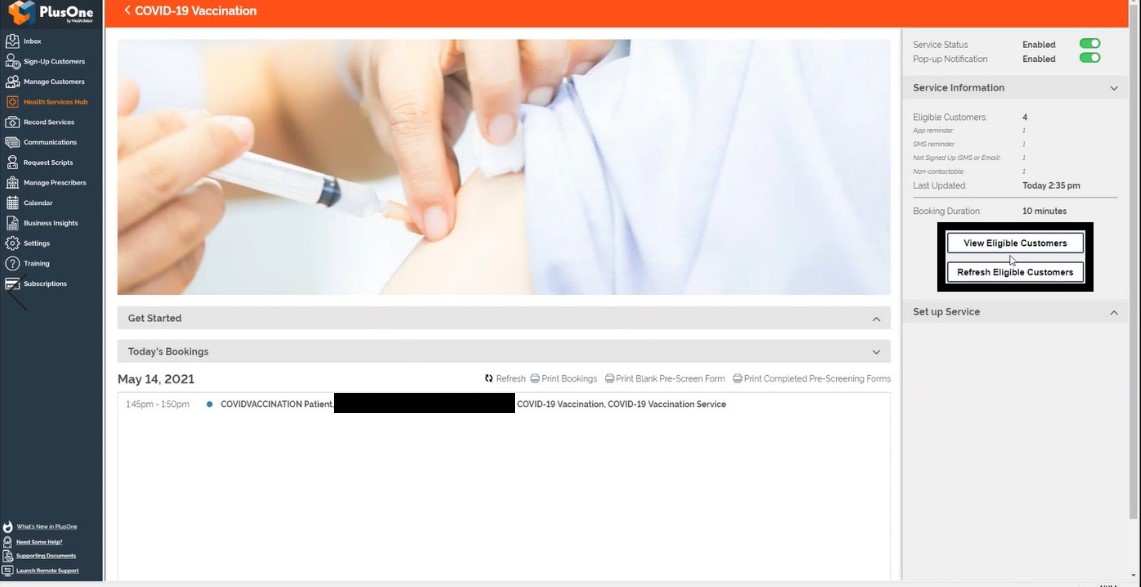 4. To send a message to your patients, click on the 'create message' button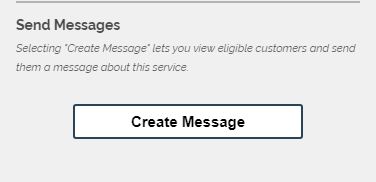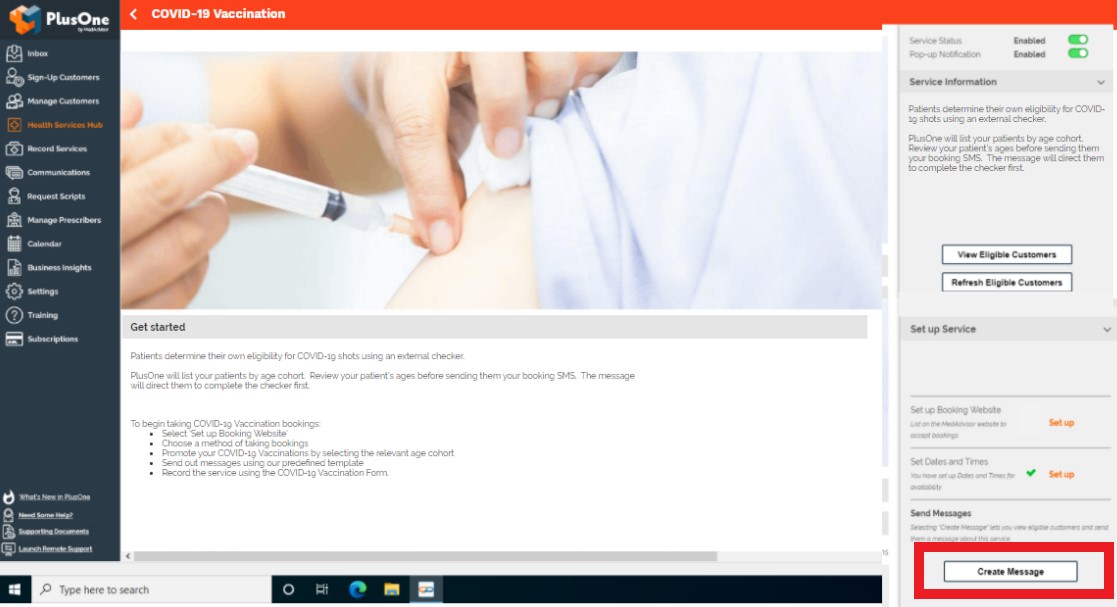 5. Next a list of patients will download who are eligible for the COVID vaccination
Important: Criteria is age 60+ in the dispense system.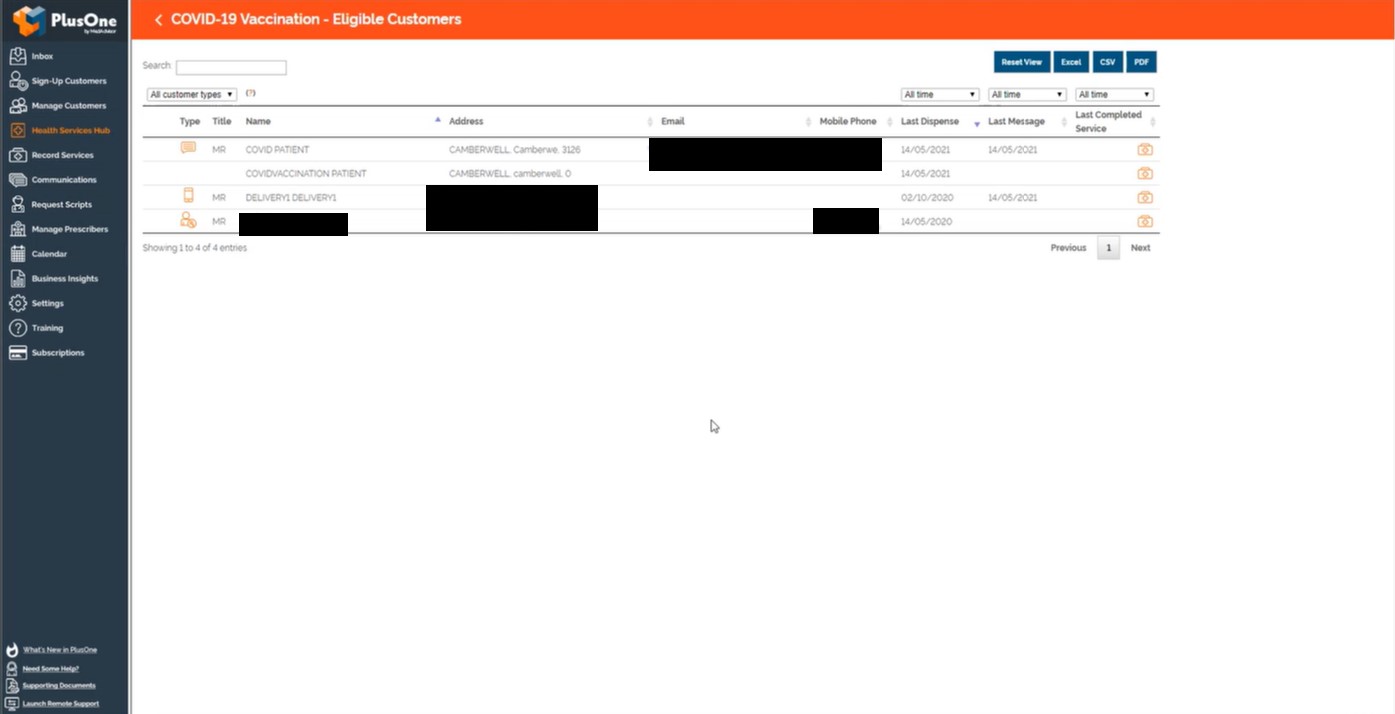 Note: You can filter for the different reminder types - MedAdvisor App customers, MedAdvisor SMS Customers, SMS - Non Reminder - Anyone in the dispense system who is eligible and has a mobile number or All Customer Types (to send to everyone who is eligible).
6. Select the customers who wish to send the message to and select NEXT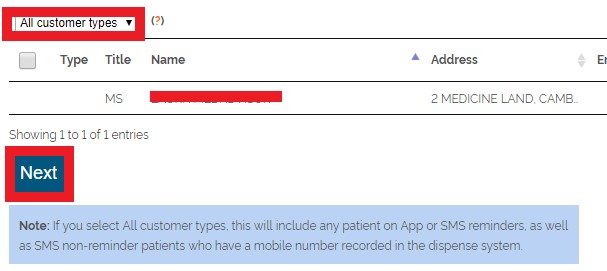 7. The next screen will take you to the different message templates which you can access to send to patients. Choose the most appropriate template.
Note: You can also customise the message if required by selecting 'customise' located above the message.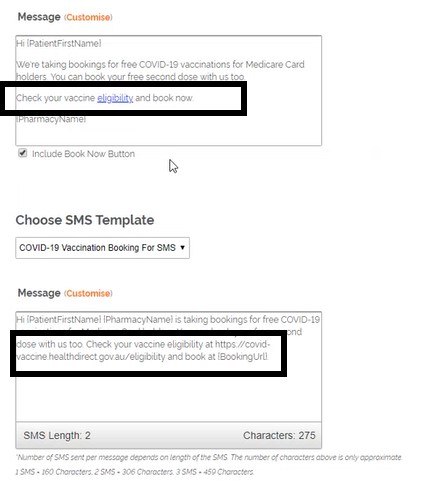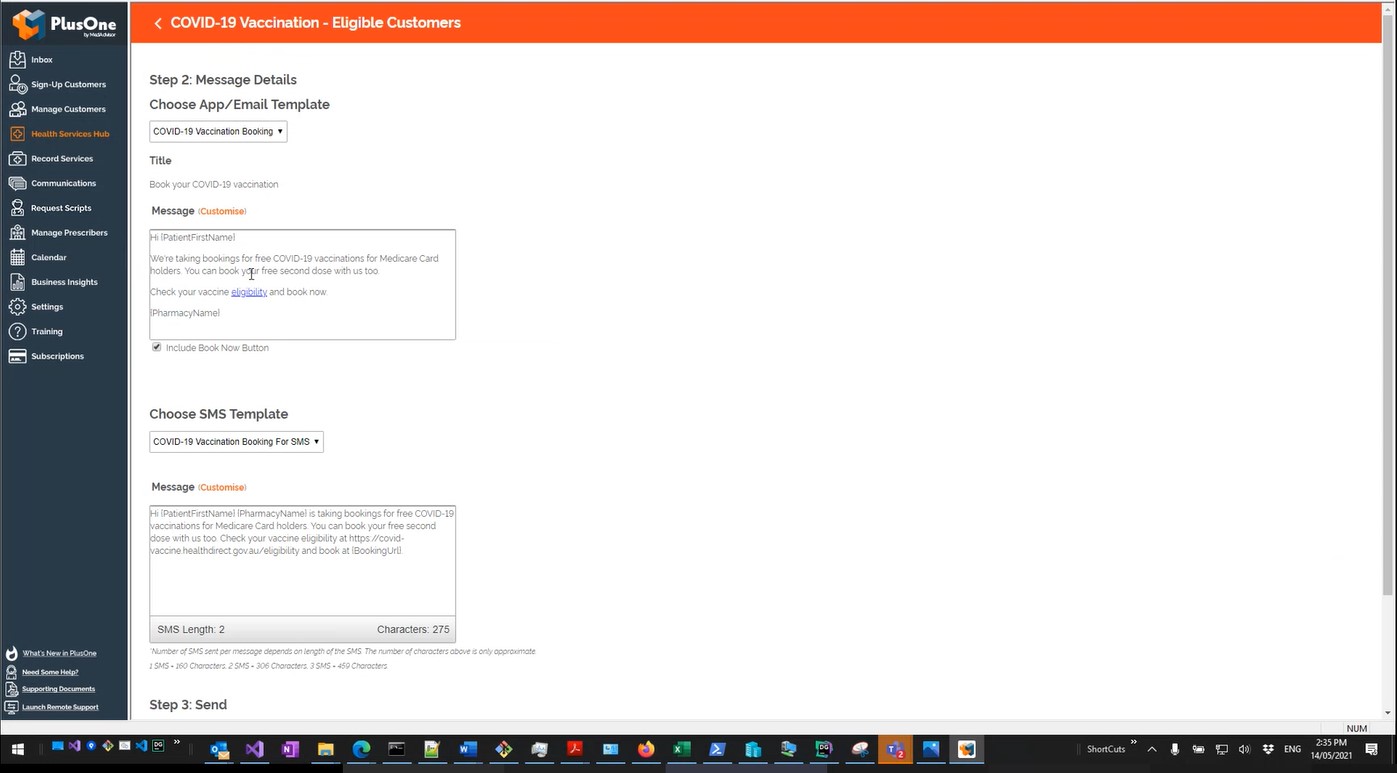 Note: The addition to the templates is a link sent to the customer to check if they are eligible for a COVID vaccination. The link is sent by App and SMS.
App messaging is free of charge/ standard SMS costs apply.
8. After selecting the relevant template, next select SEND. You will receive a confirmation that the messages have been sent successfully.
Make sure all of your staff are trained and for more information visit mymedadvisor.com or contact support if you have any questions.
If you have any further questions, please contact us on Support
We're always happy to help. Our support team is available Monday to Friday, 9AM–5PM (AEST).