Applies to: MedAdvisor App, PlusOne Calendar, Health Services Hub
To set the price for the cost of a flu vaccination in your pharmacy, follow the steps below:
1. Go to the Health Services Hub in the left hand menu in PlusOne.
2. Go to the Pharmacist Flu Program tile and access the FLU VACCINATION tile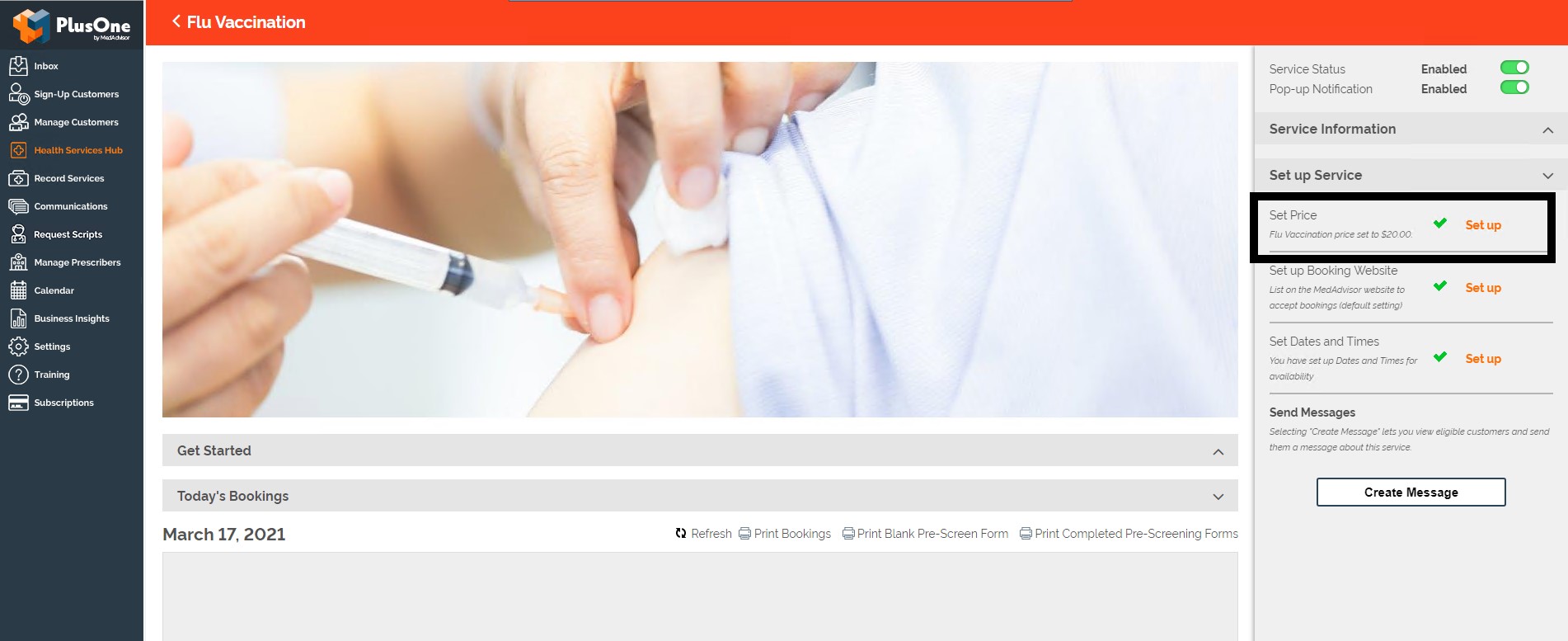 3. Under set up service go to SET PRICE and select SET UP to the right.

4. Enter the price that your pharmacy charges for a flu vaccination and then SAVE
Important: The price field can be included in the messages sent via the Health Services hub, therefore ensure the information is updated.
Note: Medadvisor DO NOT collect payment on your behalf, the charge is processed by the pharmacy at POS.
Professional Services can NOT be processed for payment using the 'Pay in Advance' method
If you have any further questions, please contact us on Support
We're always happy to help. Our support team is available Monday to Friday, 9AM–5PM (AEST).