Applies to: Applies to: MedAdvisor App, PlusOne Calendar
Patients can book appointments via the calendar booking link. The booking link will include all services enabled at your pharmacy, and the appointment dates and times which are available (after calendar set up). The patient can access the booking link via messages sent from the Health Services Hub, and also directly via the link, the link can be advertised on various platforms including social media, website etc.
To access the booking link URL in PlusOne, go the Calendar in PlusOne and in the bottom left hand corner, select WEBSITE ACCESS and select Customer and Staff Access.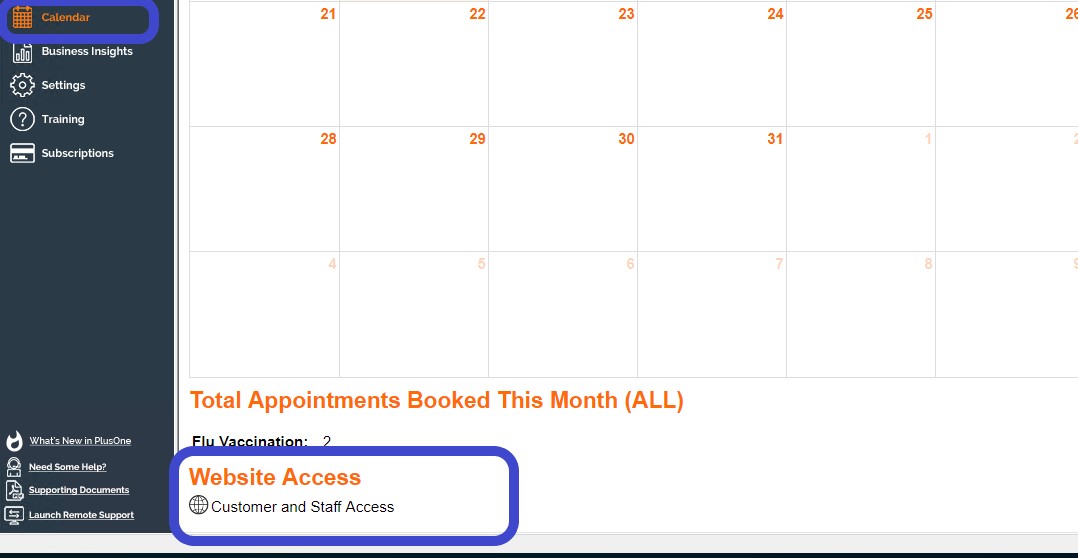 Next select 'Customer Booking Website' and COPY, the URL can then be applied to Social Media platforms or sent direct to the patient to book an appointment.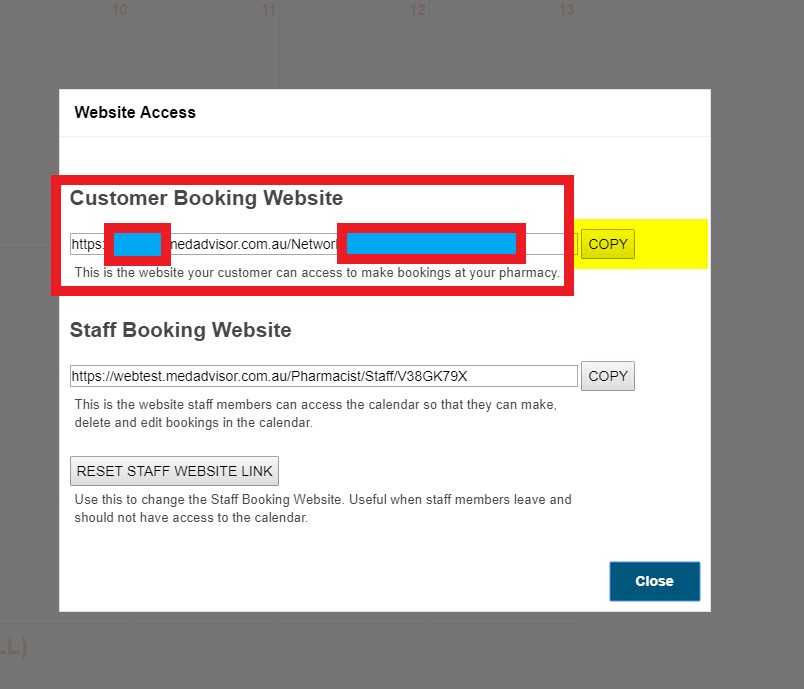 We're always happy to help. Our support team is available Monday to Friday, 9AM–5PM (AEST).