Each message sent to patients will provide an option to unsubscribe ("Text STOP to unsubscribe")
When patients reply STOP, a reply will be received in the PlusOne inbox
The mobile number will be flagged as "unsubscribed" and the patient will automatically be unsubscribed from this service.

To unsubscribe an SMS Patient manually from PlusOne, follow these steps:
Select the Manage Customers tab and locate the patient using the Find tool.
Double click on the patient's name, and the Patient Details pop up will appear. This pop up will allow you to select the Decline tick box at the bottom left, followed by OK to save the change.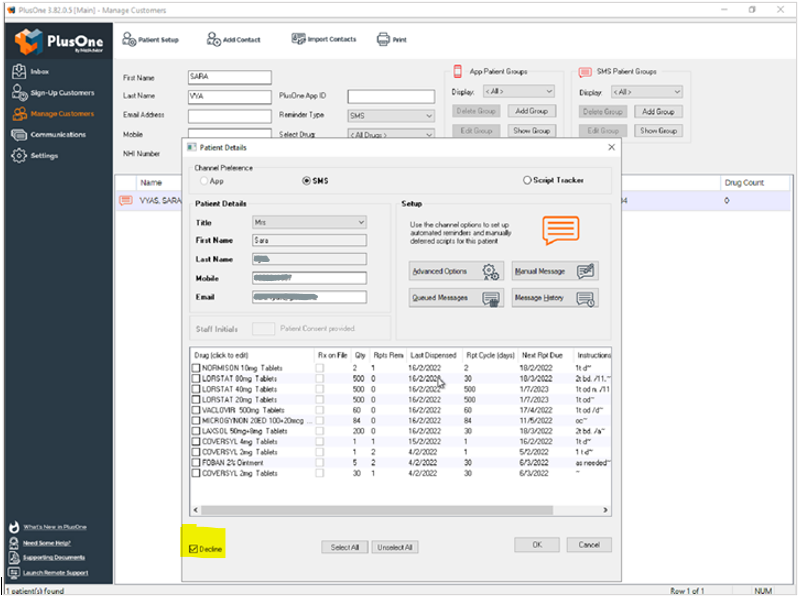 For more information please download the SMS Quick Start Guide