Pharmacies can choose if they want to enable auto sign-up of new patients and new scripts for SMS repeat reminders or not.


Auto sign up enabled
This feature enables new patients and new prescriptions with repeats to automatically be opted into SMS reminders.
To enable this feature, go to PlusOne (on the server) > Settings > SMS Options > Patient Signup Options > tick Auto Signup.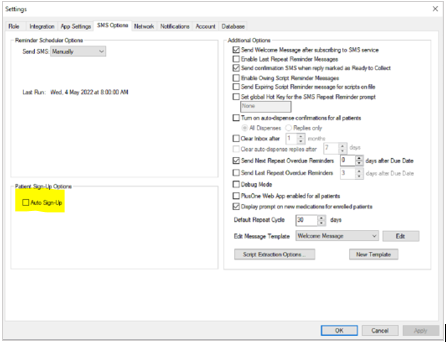 When auto sign-up is enabled, the pharmacy will see the notification of the patient being sent the welcome SMS.


Auto sign up disabled
If the auto sign up option is not enabled, you will need to sign up customers to SMS reminders manually and for new repeat scripts, tick the relevant medicine to enable SMS reminders.
When you dispense to a customer who is not signed up for SMS reminders, a pop up notification will appear on the bottom right hand corner.

Click on the pop-up notification to open the Sign-Up Patient screen of PlusOne.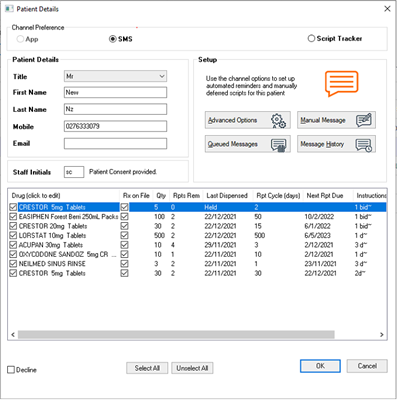 Note: You can also sign-up customers by launching PlusOne and selecting Sign up Customers on the left hand. Select the customer from the recent customer list OR search by customer name/NHI
Under Channel Preference, ensure SMS is selected
Enter/confirm the patient mobile number and enter staff initials
Select the medication(s) you would like the patient to receive SMS reminders for, select whether the script is on file, and click OK
Patient will receive a Welcome SMS and is now registered to receive SMS communications for script reminders and pharmacy communications.
When a SMS reminder patient is dispensed a new medication, the Patient Details screen will pop up automatically and you can enable reminders for this medication by ticking the box next to the drug name.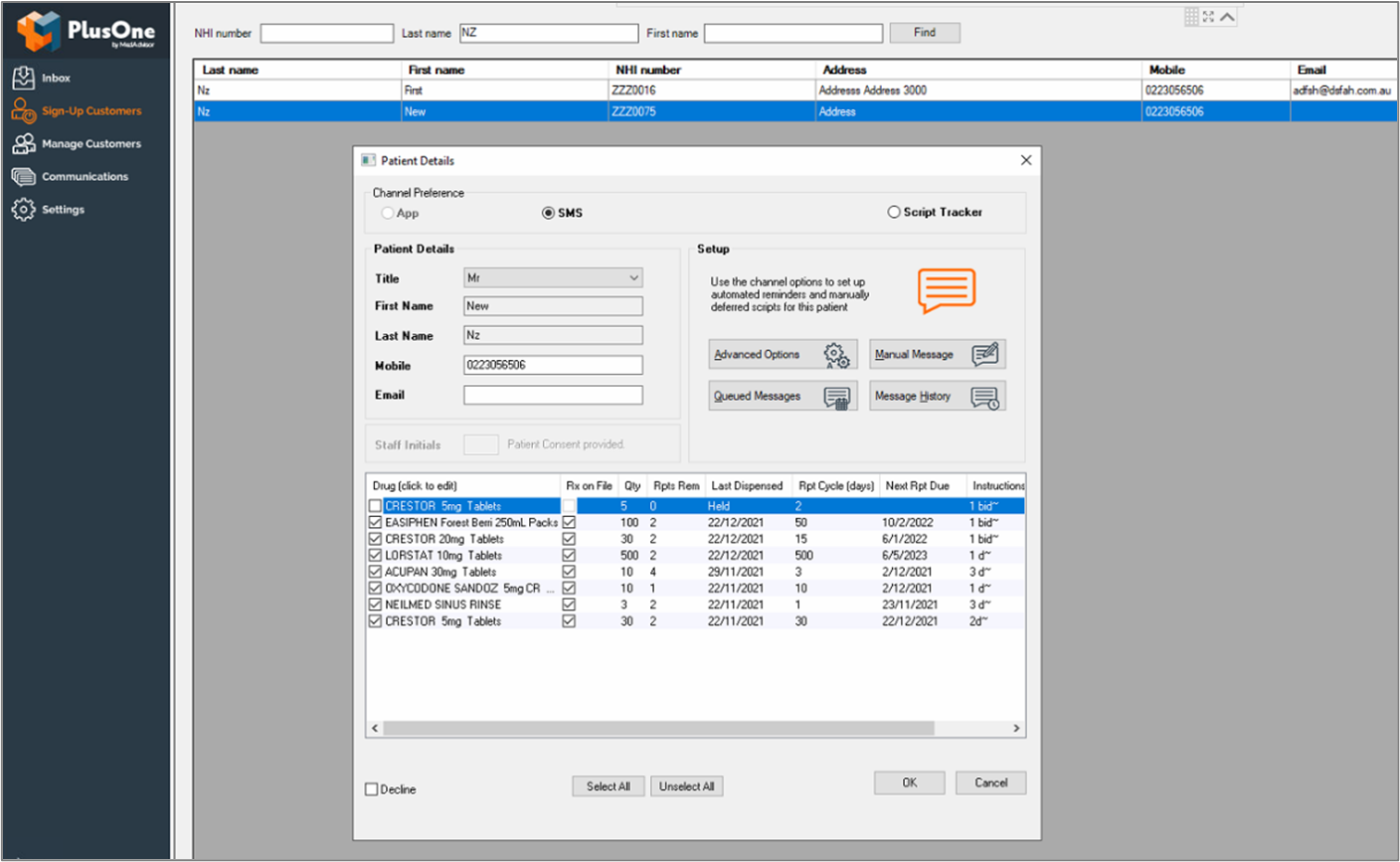 For more information please download the SMS Quick Start Guide