Applies to: MedAdvisor App, PlusOne , PlusOne Record Services, Immunisation Recording.
The ACT Immunisation report is available for stores located in ACT who have a particular reporting requirement to ACT Health. The requirement is normally completed fortnightly and annually.
This report is essentially for NIP funded vaccines and covers a range of different reporting requirements, all NIP funding specifically. The different criteria which needs to be met includes Aboriginal and/ or Torres Strait Islander, underlying medical conditions and patients aged over 65 to have the vaccine funded under NIP Scheme.
1. To record the service, the store must search for the patient in Record Services.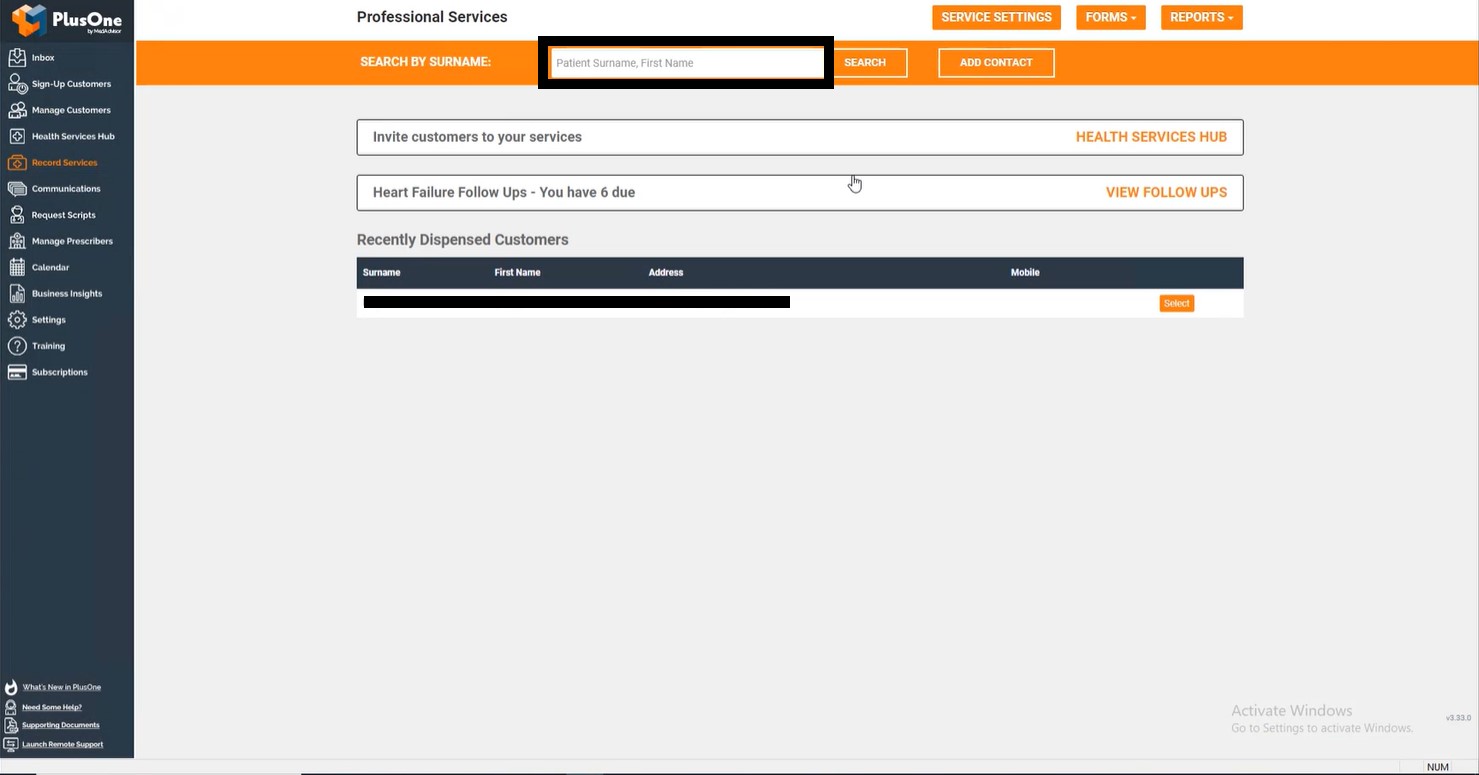 2. Next select the SERVICE dropdown and select flu vaccination/ immunisation.
Note: The pharmacy is required to record the service and complete the subsidized checklist. The patient needs to meet at least one of the criteria fields to be applicable for NIP funding. Next COMPLETE the recording.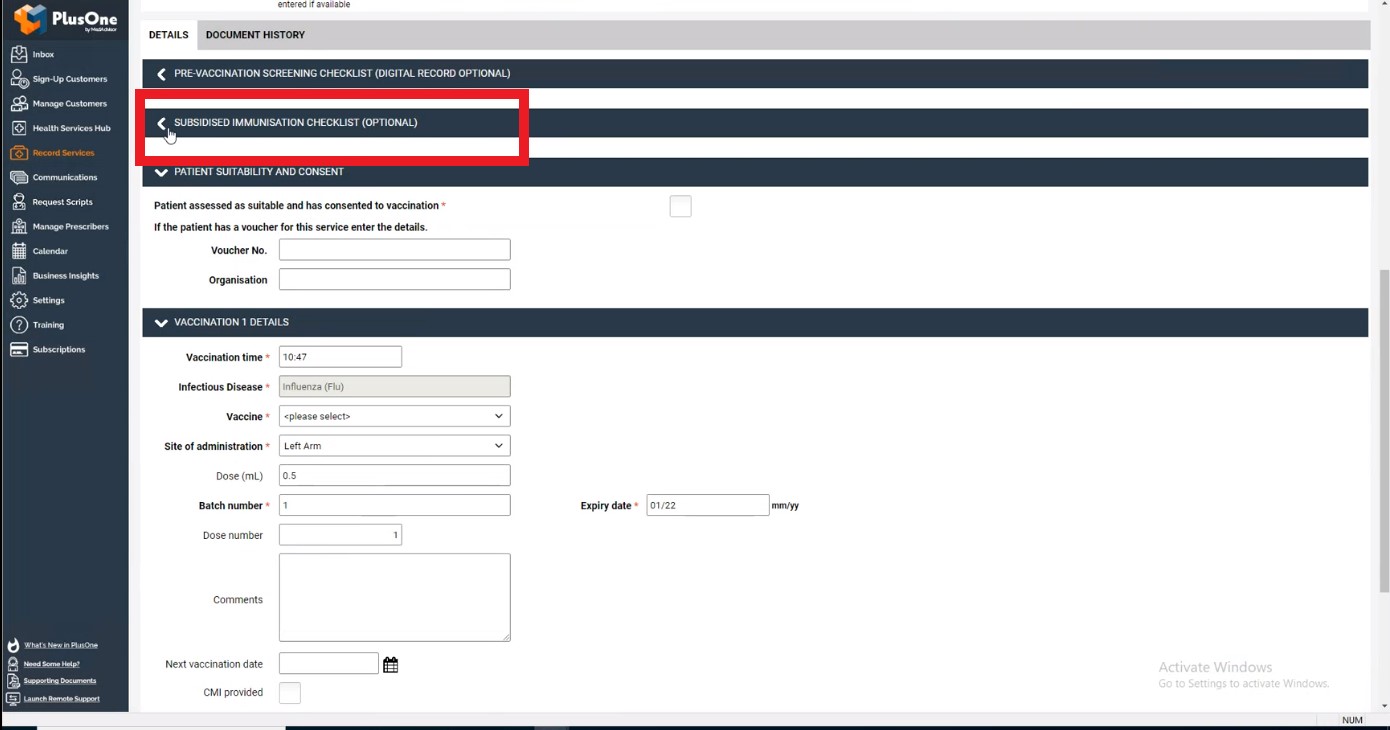 3. To generate the report select the ACT Health Immunisation Report from the reports tab in the top right hand corner in Record Services.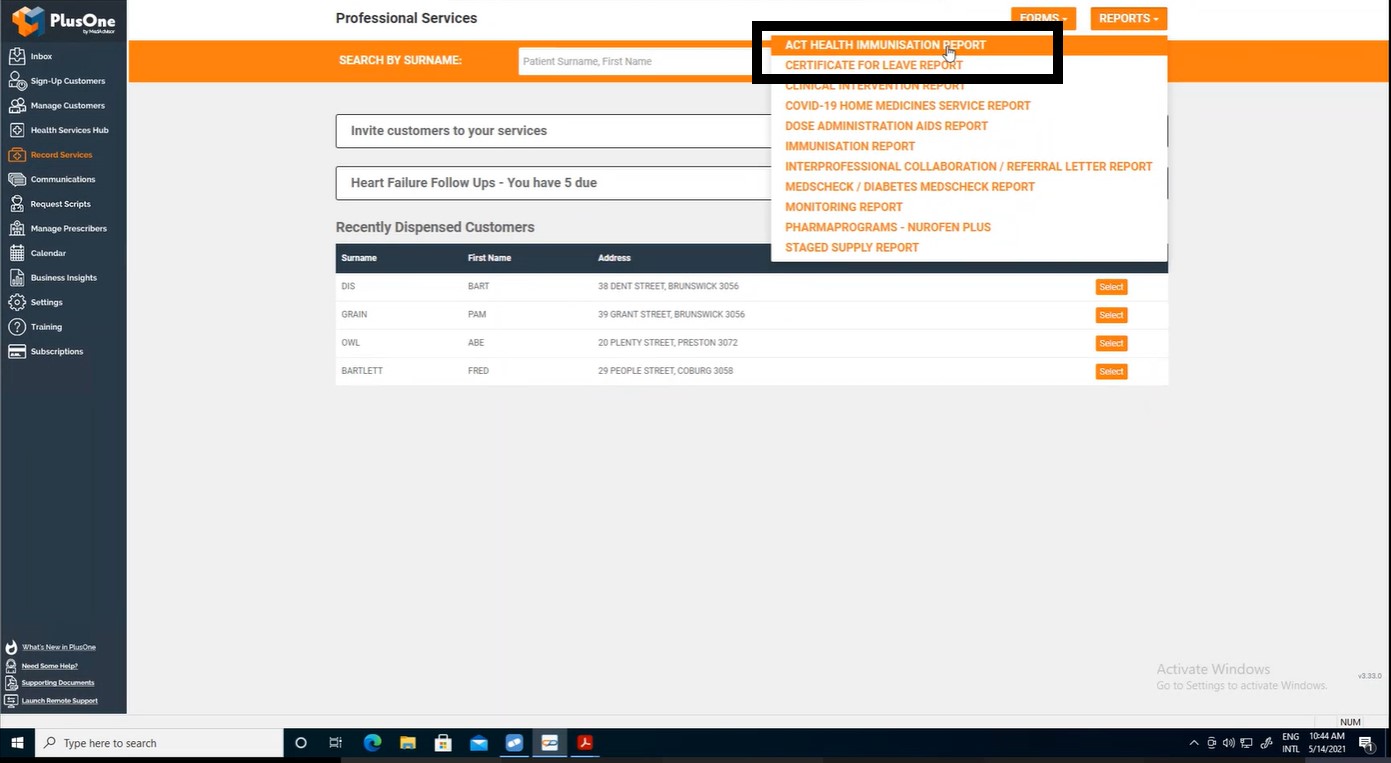 4. Select the date range and the report will show all of the vaccinations which have been recorded in PlusOne.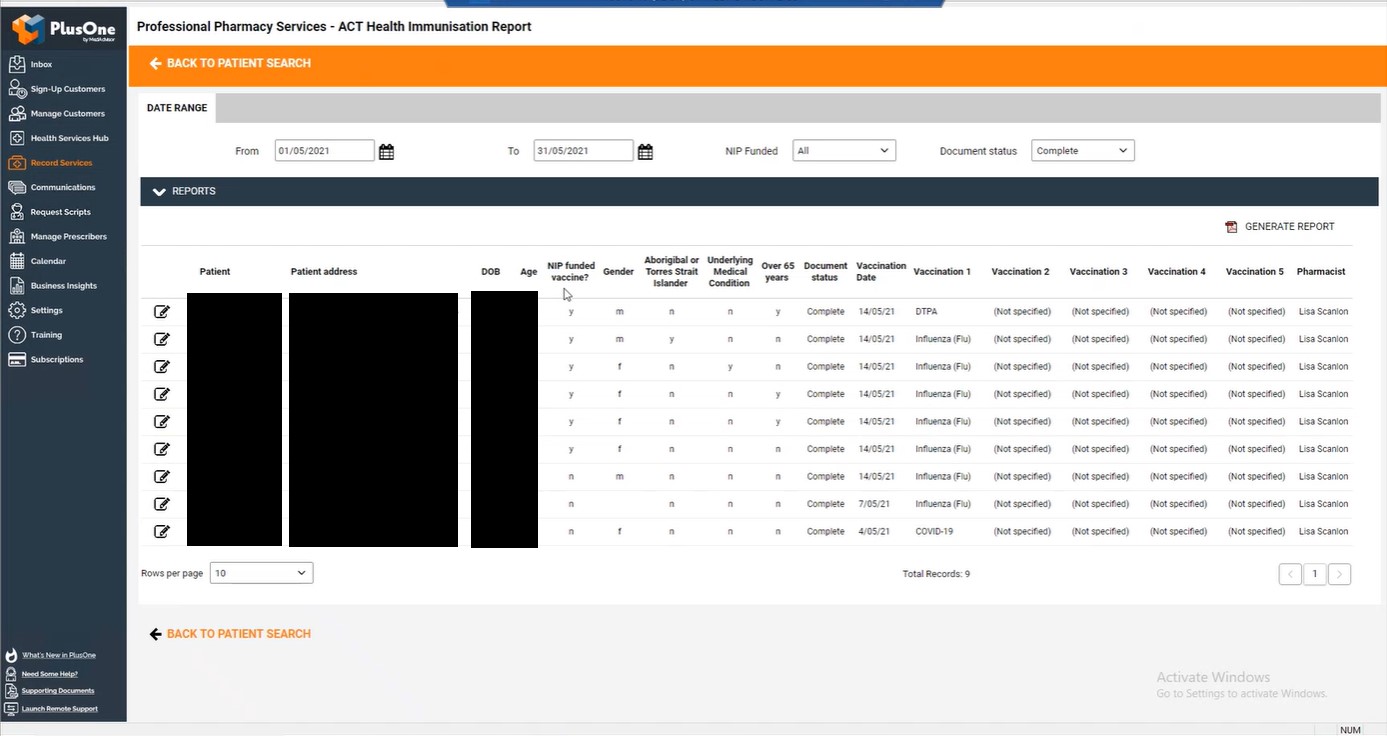 5. A filter is available in the report to show if the vaccination is NIP funded, YES or NO. The store can decide depending on reporting period.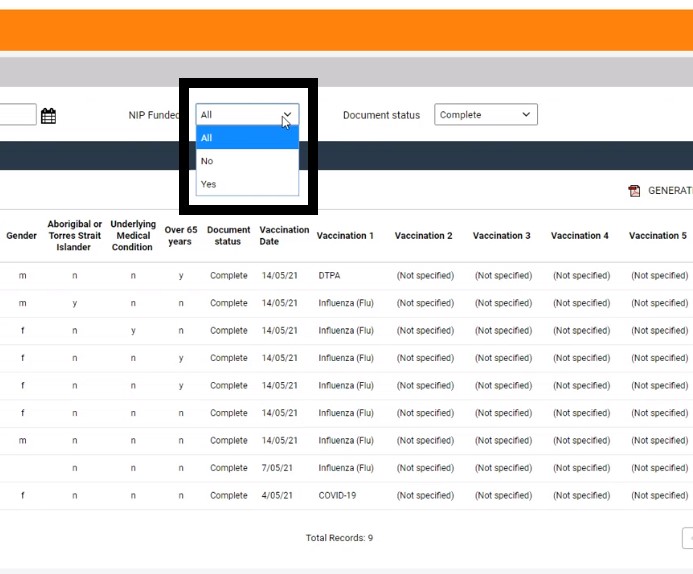 6. Next select GENERATE report, the report will display as a Patient Vaccination Record Form.
Note: The report is in the exact layout and format of the ACT Health form and meets the requirements.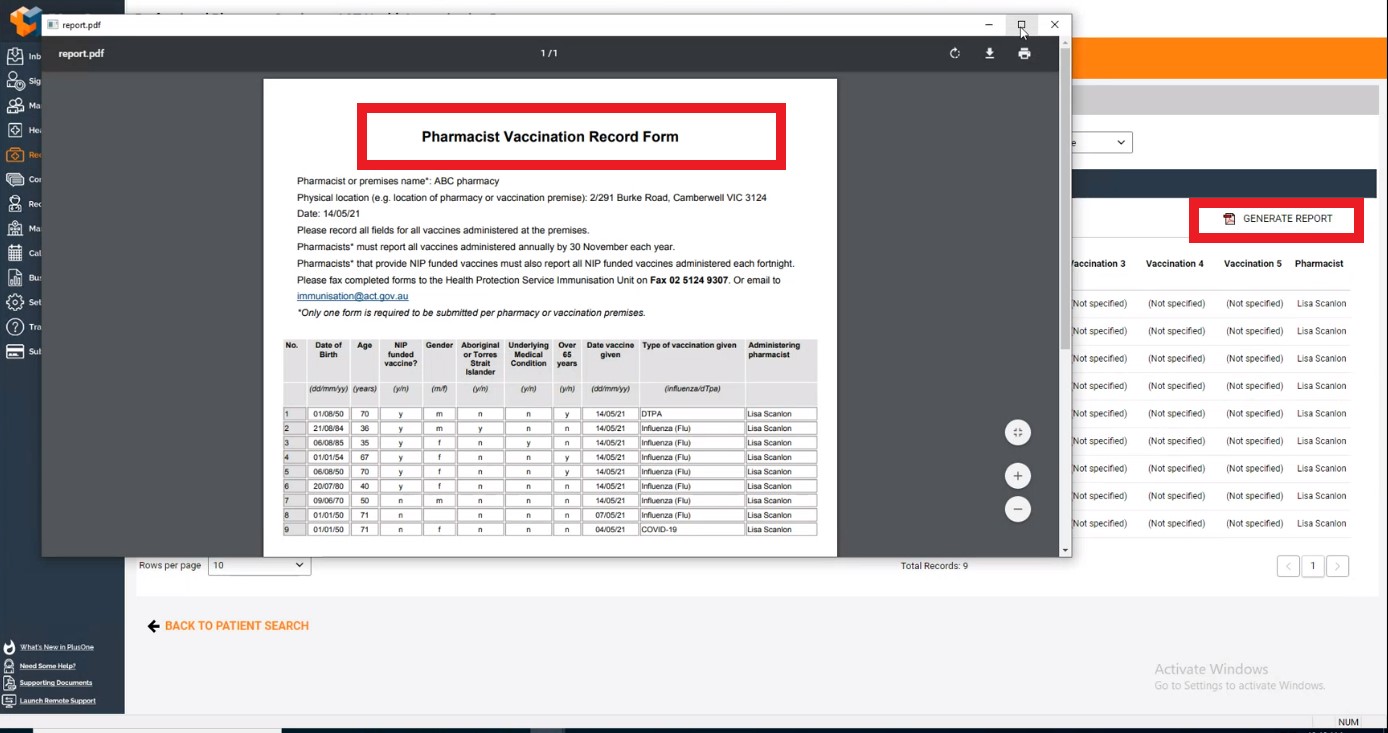 If you have any further questions, please contact us on Support
We're always happy to help. Our support team is available Monday to Friday, 9AM–5PM (AEST).