You can enable delivery at your pharmacy in PlusOne by MedAdvisor. Please follow the below steps or watch the above video.
Please note: Delivery requires Pay in Advance to be enabled first.
1. Select Inbox in the menu

2. Select Enable Delivery

3. This will launch the subscriptions tab where you can choose Delivery - enable and select options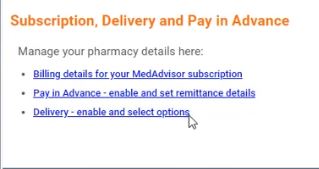 4. Select the tick box to Enable Delivery and enter your default delivery price, terms and conditions and select which category of drugs can have the delivery option turned off or on for patients.
Default Delivery Price Field is only displayed in the PlusOne Payment Dialogue Box and is not shown in the app. If you would like to advertise delivery price to customers, please add this to the terms and condition field.
Enter your staff initials and select Update.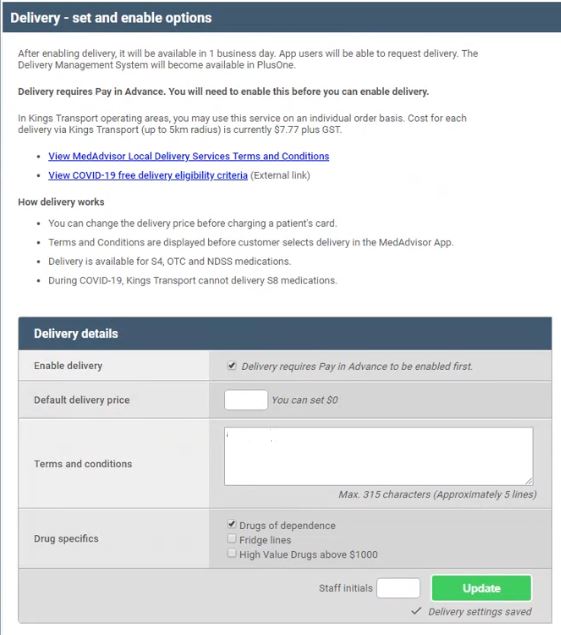 Your app customers will now have the option to request delivery when ordering via the app.