An eScript token can be added to a patient's MedAdvisor account (similar to adding a deferred paper script).
1. In PlusOne Manage Customers, select the patient and then select Add eScript token

2. Scan or type the token code and after checking the token, select Create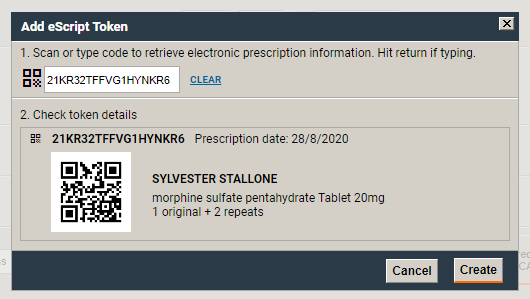 3. An eScript token added confirmation will appear.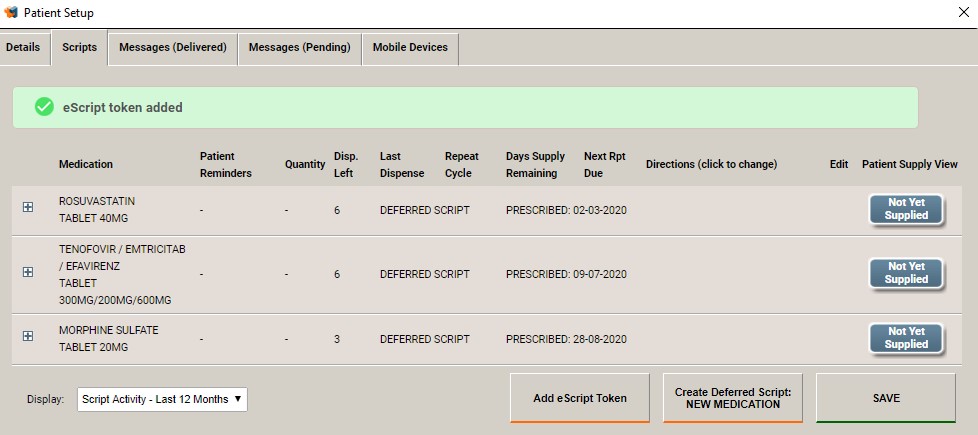 To view the token details or to send the token to dispense (or MedView Flow where applicable), select the + symbol to the left of the medication name and then select the appropriate action.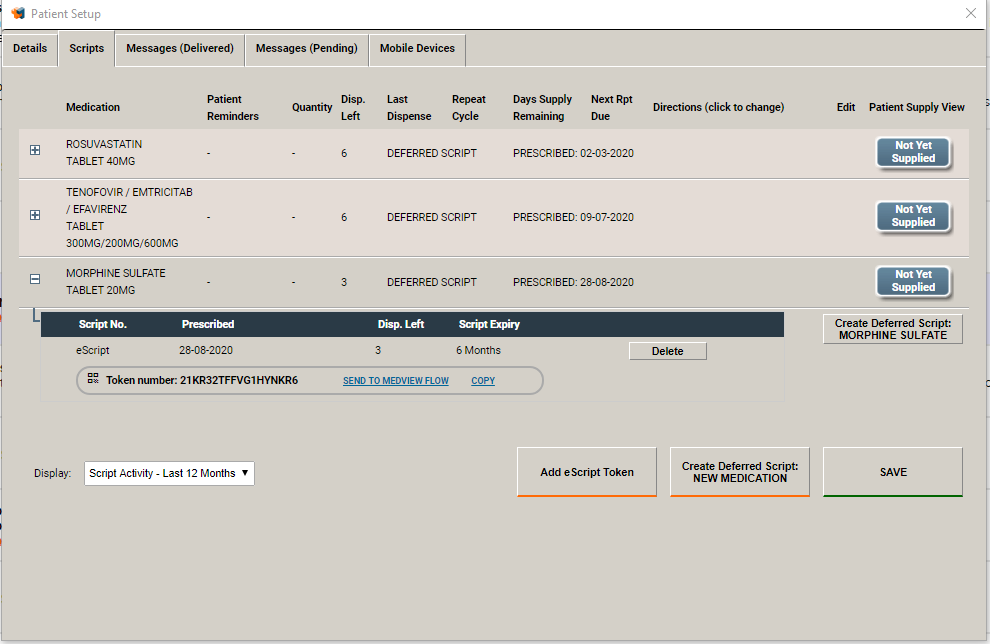 If you have any further questions, please contact us on Support
We're always happy to help. Our support team is available Monday to Friday, 9AM–5PM (AEST).