MedAdvisor gives customers the ability to add eScript Tokens to their app and send the order to their favourite pharmacy.
***All features not currently available on all dispense systems. App customers must be updated to current version 5.13 to access e-Scripts***
To place an order using an eScript token, please follow the below steps:
1. Select the Order button (to the right of the medication name) for all medications you would like to order, then select Checkout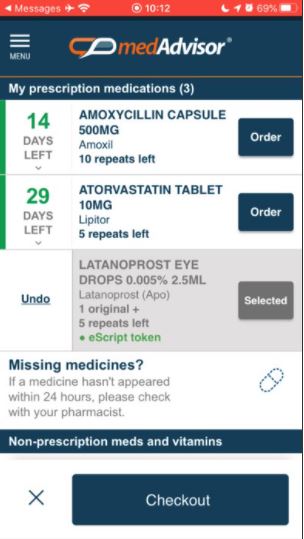 2. Select the preferred shipping method, either Pickup at the pharmacy or Delivery (if available at your pharmacy)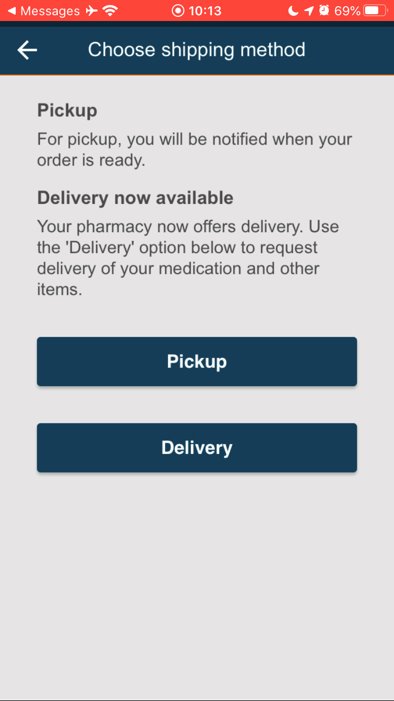 3. Follow the prompts to add any missing details, such as delivery address and payment details then select Place Order (please note, if you have added these previously they will be securely stored in the app and populated for future orders)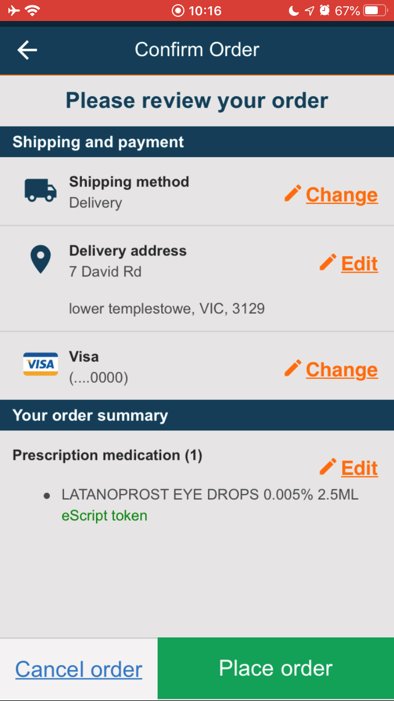 4. A confirmation that the order has been sent to the pharmacy will be indicated by an Order Successful status. Select OK to return to the home screen
To add eScript tokens to the app, please see How to add an eScript token to the app
If you have any further questions, please contact us on
Support
We're always happy to help. Our support team is available Monday to Friday, 9AM–5PM (AEST).