***All features not currently available on all dispense systems***
***App customers must be updated to current version 5.13 to access e-Scripts***
PlusOne allows you to view eScripts in Manage Customers, and if required, send them to dispense / MedViewFlow
Viewing eScripts in Manage Customers
eScript tokens can be viewed in Manage Customers, if the customer has previously sent an order for it OR if the pharmacy has previously dispensed the eScipt to the customer
1. Customer's profiles can be viewed in PlusOne by selecting Manage Customers. Selecting a customer will display both their paper script and eScript token information.
eScripts will display a token number whereas paper scripts will not display a token number
2. Dispensing history can be viewed by selecting the symbol + to the left of the medication name. This will turn in to a - symbol when selected and will show the medication's dispensing history. To close the dispensing history information, select the - symbol
This is the same for both paper scripts and eScripts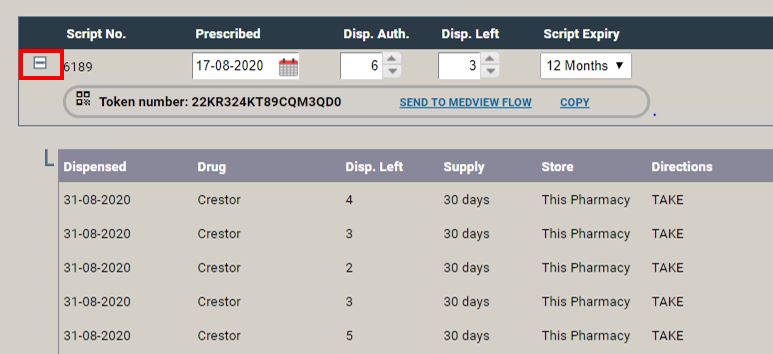 Sending eScripts to dispense / MedView Flow, from Manage Customers
1. Select the + symbol to the left of the medication name to view the script information. Select Send to MedView Flow to send the token to MedView Flow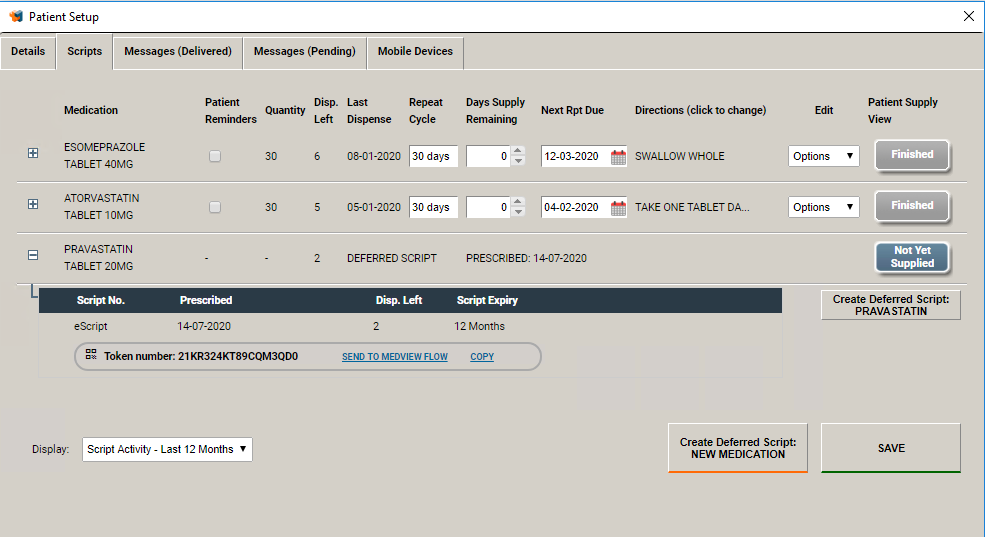 For pharmacies who are not using MedView Flow, the option to Send to Dispense will appear instead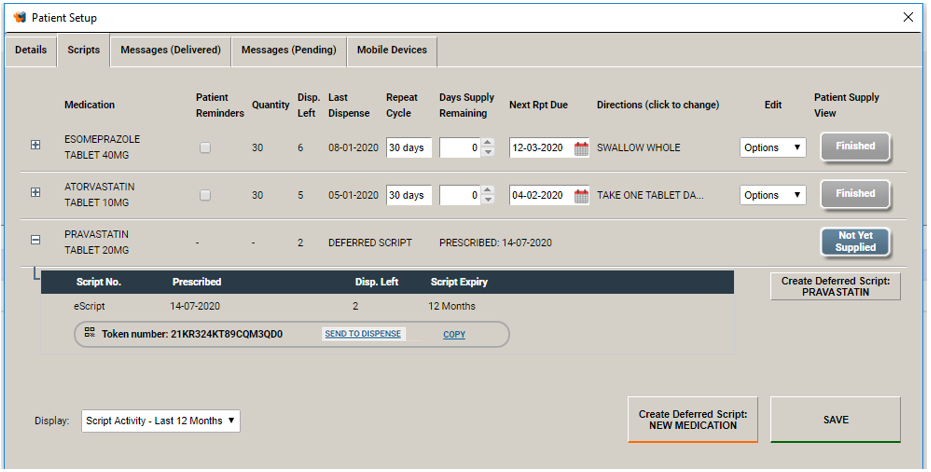 If you have any further questions, please contact us on Support
We're always happy to help. Our support team is available Monday to Friday, 9AM–5PM (AEST).