MedAdvisor gives customers the ability to sign up and register their account remotely by sending a photo of their Medicare or DVA card and photo of themselves with their valid ID.
If a new patient sign up needs to be denied (instead of activated), please follow the below steps:
1. In the PlusOne Inbox a NEW PATIENT SIGN UP notification will appear. Select View

2. Enter your initials and then select Deny. Select Send to send the patient a deny requested message.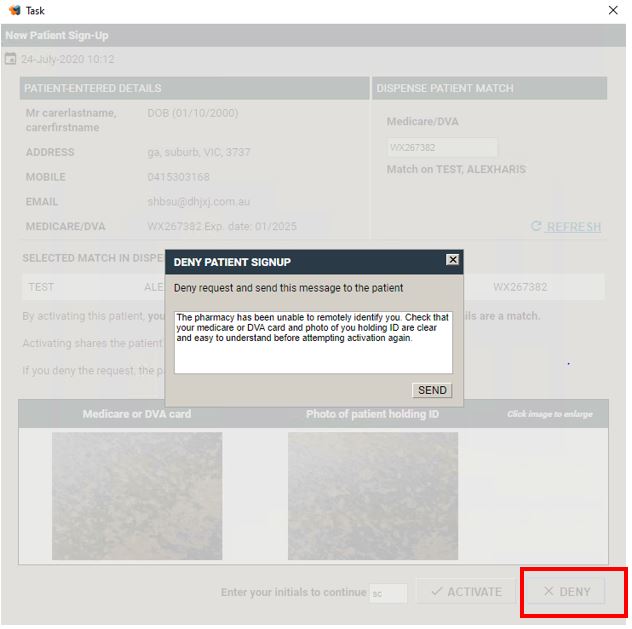 3. A pop up will appear to confirm the message has been sent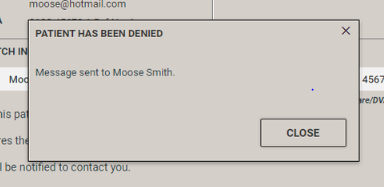 Please note: A denied patient will be able to sign up again via the same flow with the same information from the app.
If you have any further questions, please contact us on Support
We're always happy to help. Our support team is available Monday to Friday, 9AM–5PM (AEST).