Applies to: MedAdvisor App, PlusOne Calendar
PlusOne by MedAdvisor allows you to set your own booking link via the Health Services Hub.
1. Select Health Services Hub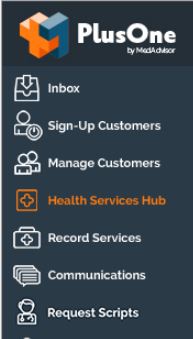 2. Select the Pharmacist Flu Program tile (or other professional service)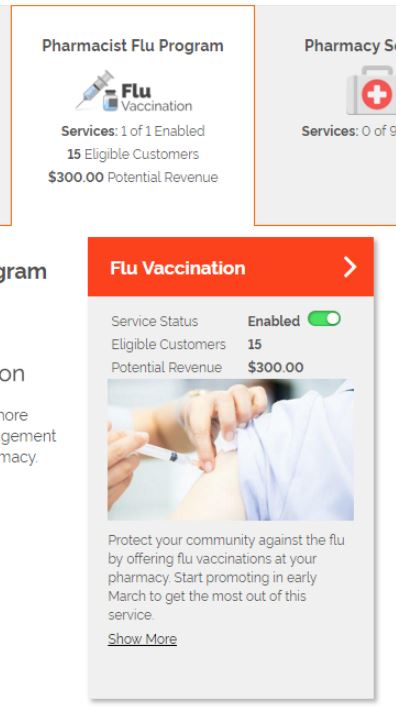 3. Enable the service in the tile

4. Next to Set up Booking Website, select Set up

5. Select use you own online booking link. Enter the link and select Save.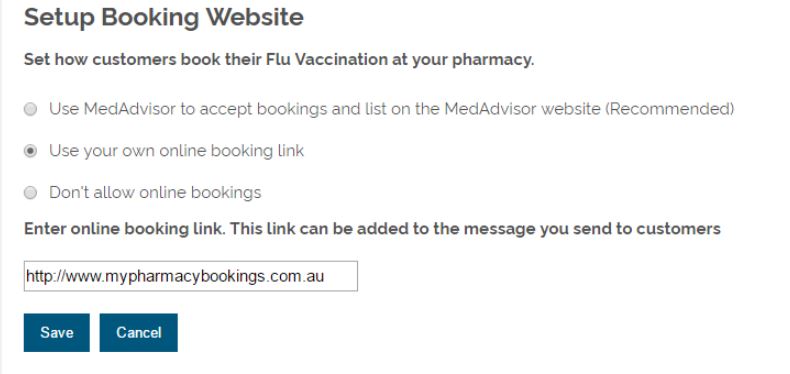 If you have any further questions, please contact us on Support
We're always happy to help. Our support team is available Monday to Friday, 9AM–5PM (AEST).