The MedAdvisor App is currently only available for use inside of Australia. If you do not have your Google Play Store account set to Australia you will either see the following error message or you may not be able to find MedAdvisor in the Play Store at all.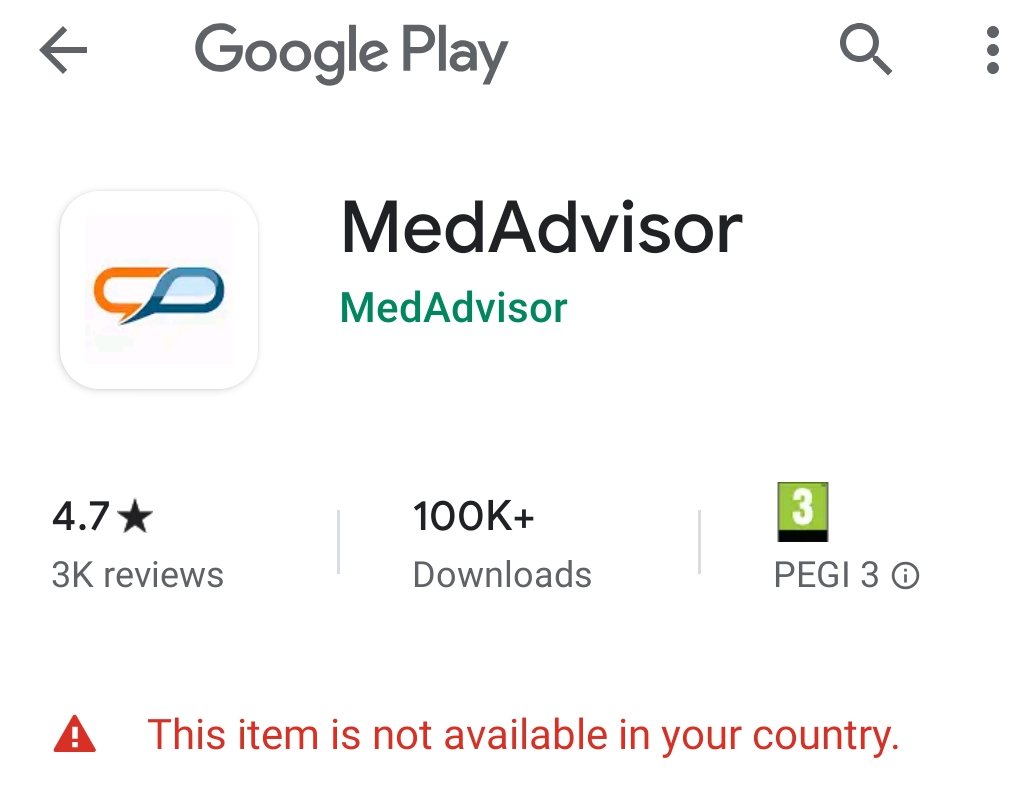 Steps to Resolve
Open the Google Play Store
Open the menu by tapping the Hamburger icon at the top left, or swipe from the left of your screen

In the Menu, open Account

At the bottom of the account Menu, under the header Country and Profiles you have the ability to select a country. If you have your country set to a region other than Australia, you now should have the option to switch to Australia, as long as your device is connected to the internet in Australia. If this option does not appear, make sure no VPN and proxy services are currently enabled on the device.

Related Articles: