To delete a medication from your medication list in the app, you must first mark the medication as "Finished". To mark the medication as Finished and Delete it, follow the steps below:
1. On the MedAdvisor app Home screen, select the medication you wish to delete. This will open the medication's information page.
2. Scroll to the bottom of the information page, and you will see a button allowing you to mark the medication as Finished or Delete Medicine. Once you select this button, you will be required to confirm that you wish to mark the medication as Finished.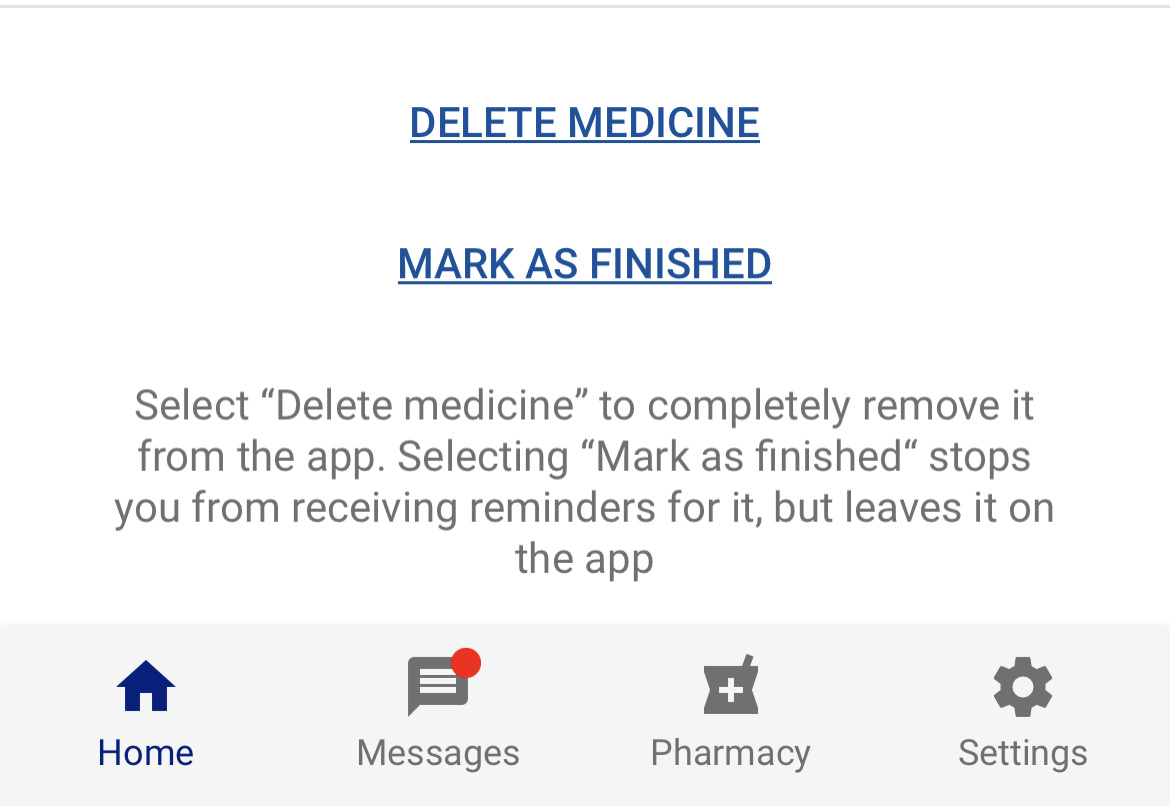 Selecting this will delete the medication from your profile and app.
IMPORTANT! Deleting a medication cannot be reversed through the MedAdvisor app
If you have any further questions, please contact us on Support
We're always happy to help. Our support team is available Monday to Friday, 9AM–5PM (AEST).