Applies to PlusOne MedAdvisor patients who have been dispensed medication from a pharmacy without MedAdvisor, but would like to view the medication on their app.
Until medication has been dispensed by a pharmacist, the script will not appear on a patient's MedAdvisor profile.
So patients can see what medications they currently have, pharmacists can manually add medications to a patient's profile until it is dispensed and uploaded automatically. To do so:
Go to Manage Customers
Search for the patient
Double-click on the patient
Select the scripts tab
Click "Create Deferred Script: NEW MEDICATION"
6. Add the script. The repeats authorised should only include the number of repeats remaining.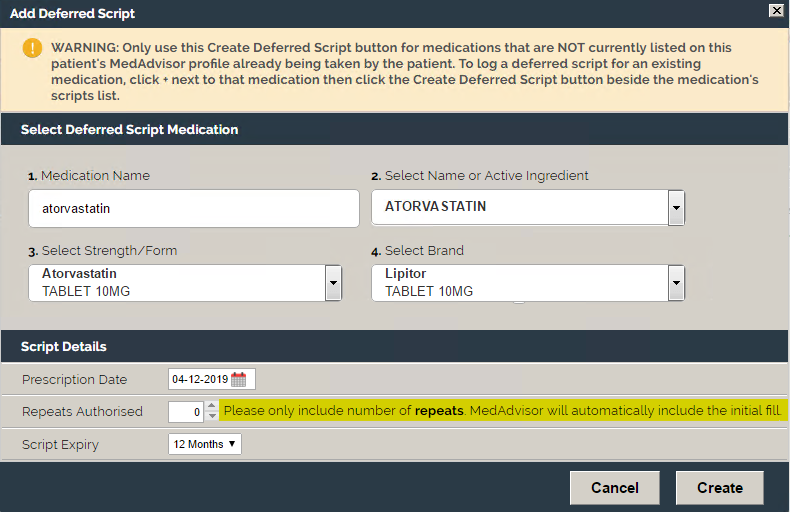 NOTE: Once the script has been dispensed at the pharmacy, the script will update on the patient's profile. You will not need to remove the medication you have manually added.