Applies to: PlusOne
Error Message:
Sometimes PlusOne throws an error "Runtime Error abnormal program termination".
It is very similar to "please make sure the main is turned on and has sufficient network rights".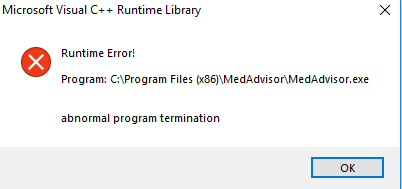 This can cause if PlusOne is not running on the main.
Steps to resolve:
Please locate the main terminal and start PlusOne on it and then relaunch PlusOne on all other desktop terminals.
If the error is still existing, or have any further questions, please contact us on
Support
We're always happy to help. Our support team is available Monday to Friday, 9AM–5PM (AEST).