Applies to : Request Scripts
It refers to the number of repeats remaining on other scripts found in the dispensing system for the same Drug and Patient that could be used in place of the owing. The actual matching repeats can be found via the "Matching Rpts" window from the Script Request details window: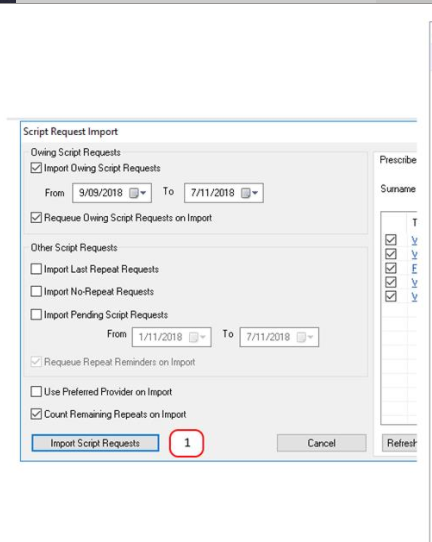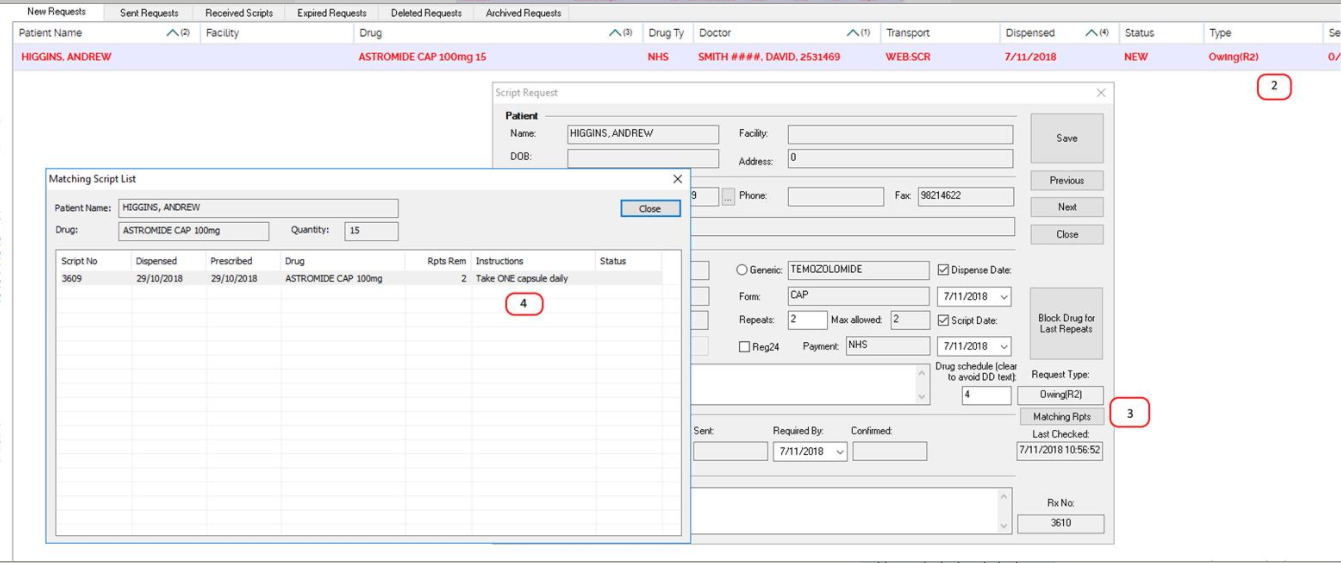 If you have any further questions, please contact us on Support
We're always happy to help. Our support team is available Monday to Friday, 9AM–5PM (AEST).