Applies to : Request Scripts (Plus One)
Once your scripts have sent they will move into the 'Sent Requests' tab. As long as you can see them in sent requests you can be sure they have sent.
To check if they have been downloaded check the column marked 'Status'. It will say 'Confirmed' if they have been downloaded, otherwise it will just say 'Sent'.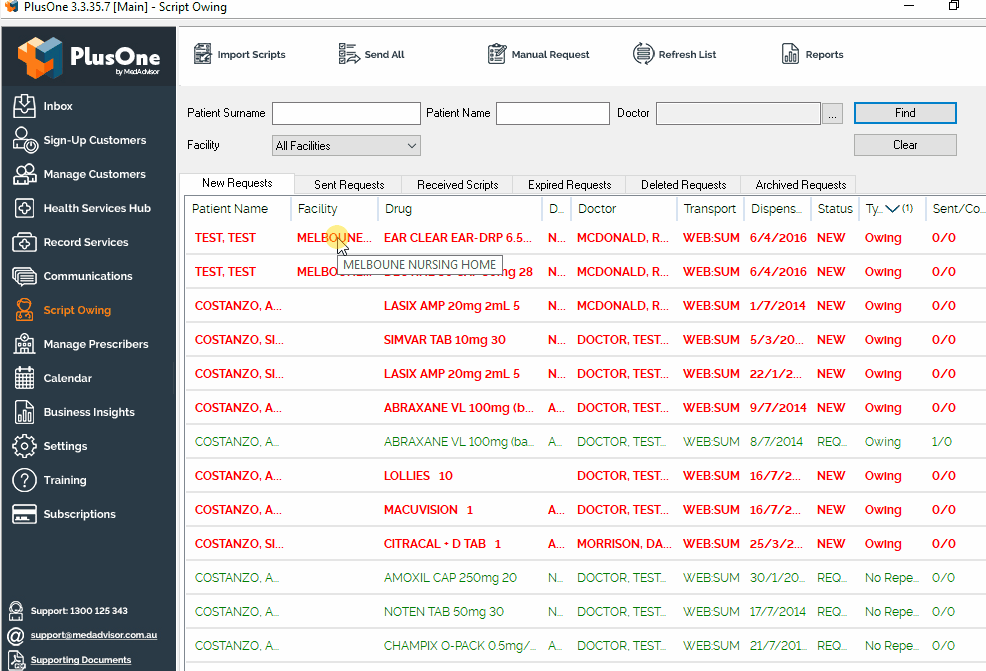 If you have any further questions, please contact us on Support
We're always happy to help. Our support team is available Monday to Friday, 9AM–5PM (AEST).