Applies to : PlusOne (Sign-up Customers)
To sign up a customer to the MedAdvisor app search for their name in 'Sign-Up Customers' in PlusOne. Double click on the customer's name and a sign-up window will appear. 'App' will already be pre-selected as the Channel Preference and 'Instant Sign-up' will be pre-selected under Setup. Enter the customer's mobile and email, your staff initials and select 'OK'.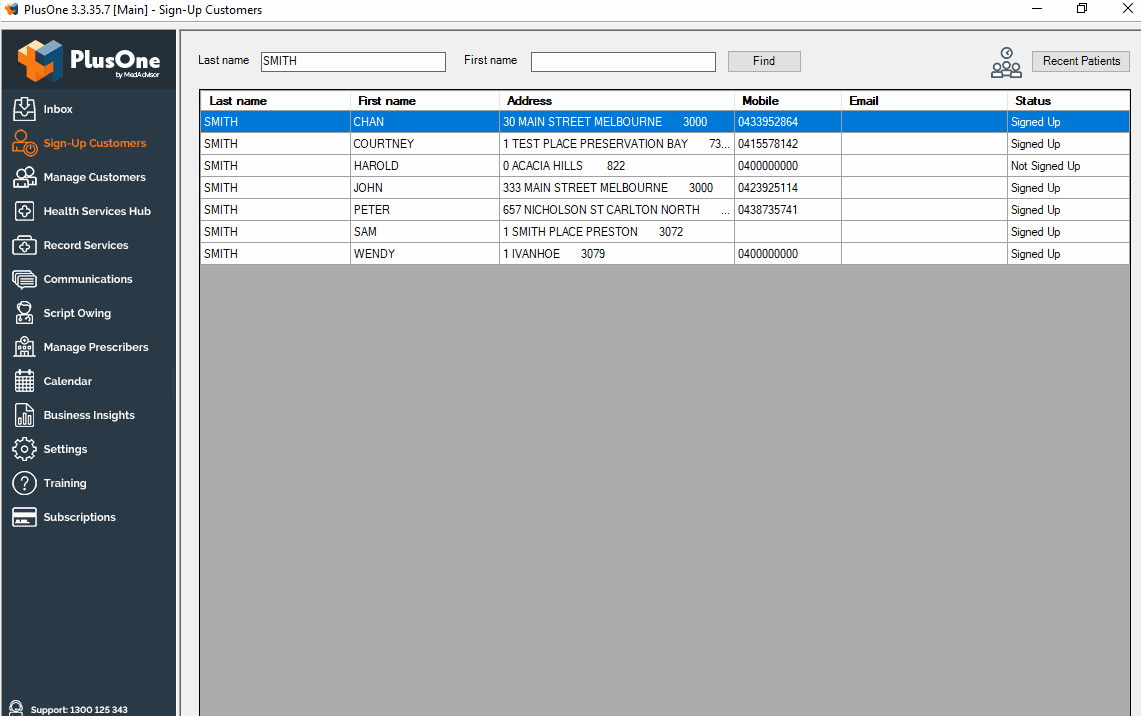 If you have any further questions, please contact us on Support
We're always happy to help. Our support team is available Monday to Friday, 9AM–5PM (AEST).