Applies to : PlusOne ( Health Services Hub)
In PlusOne, select Health Services Hub and then select Pharmacist Flu Program.
Select Flu Vaccination and make sure Service Status is Enabled.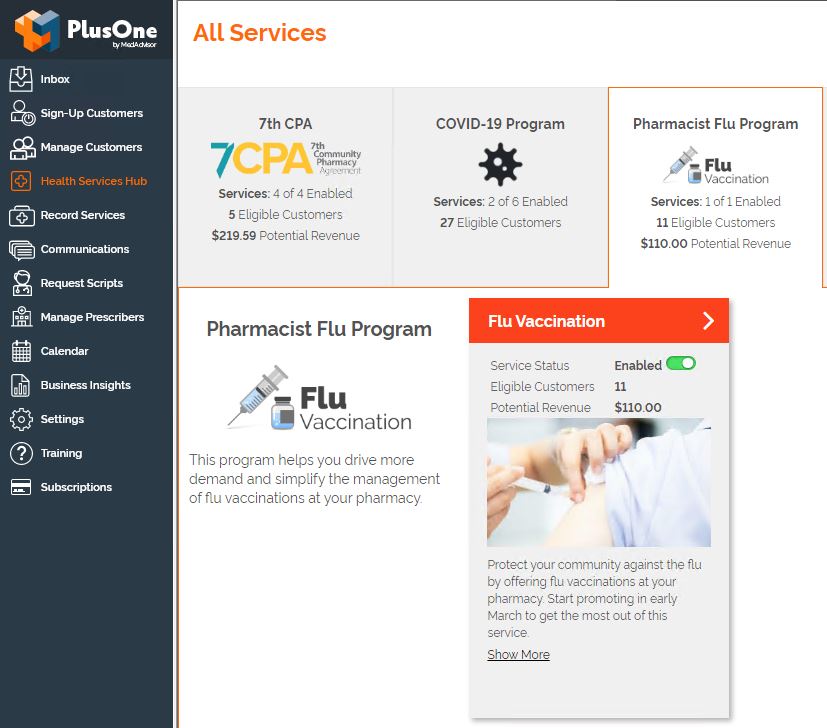 Select the Set Up Service tab and set your price, booking website and dates and times, if applicable.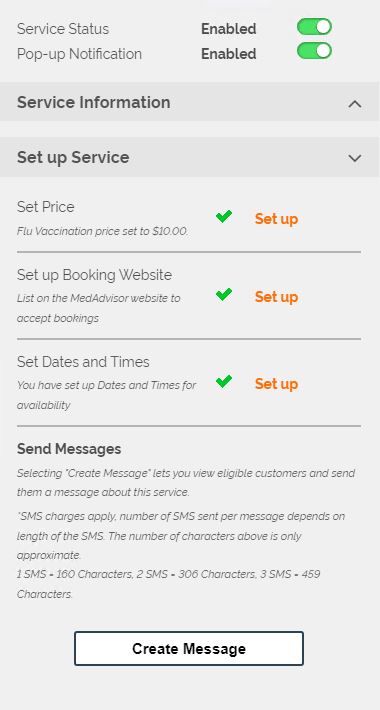 Select create message to show a list of eligible customers.
Choose which customers you would like to send a message to via the filter located on the top left-hand side (additional filters for Last Dispense, Last Message and Last Completed Service can also be chosen as filters).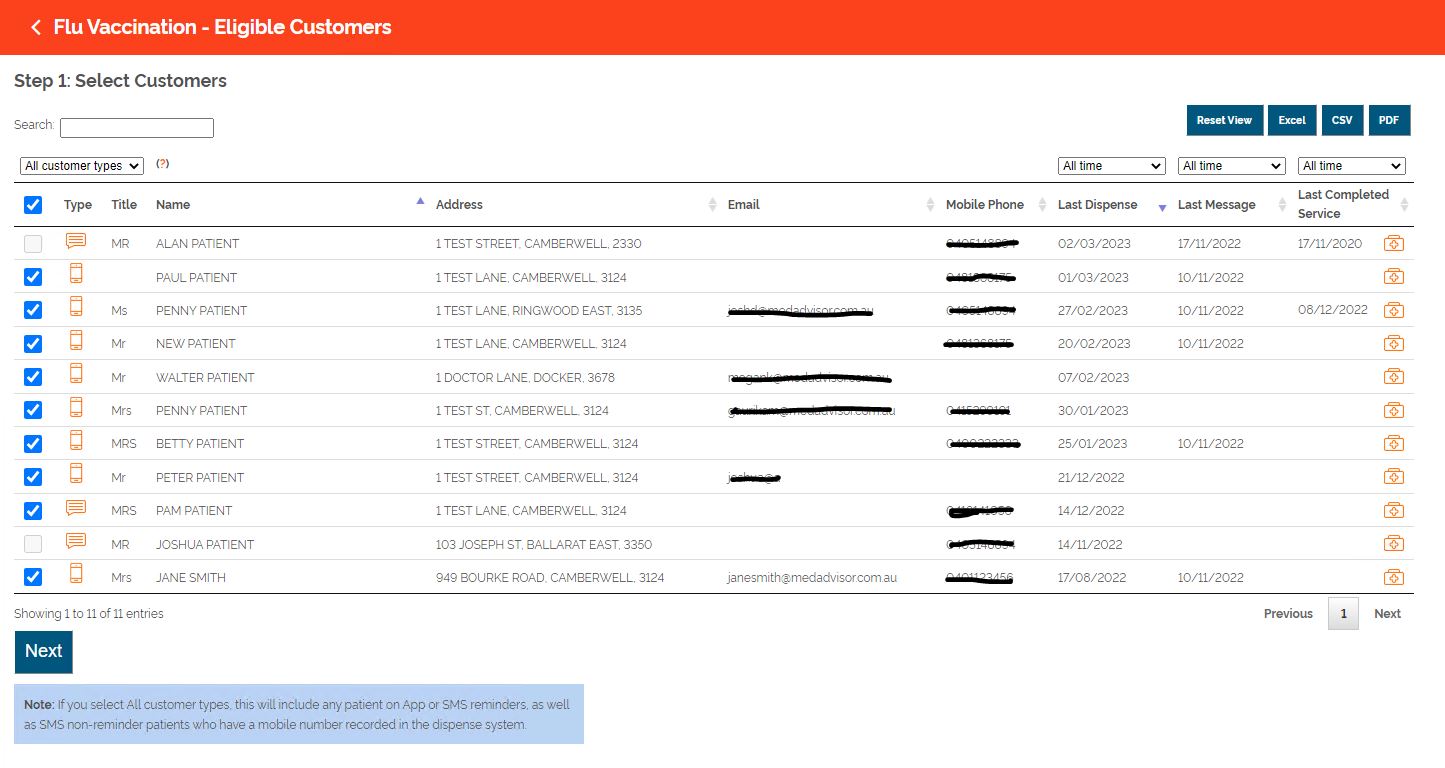 Select next and choose a template to use or select customise to customise your message. Select send to send the message.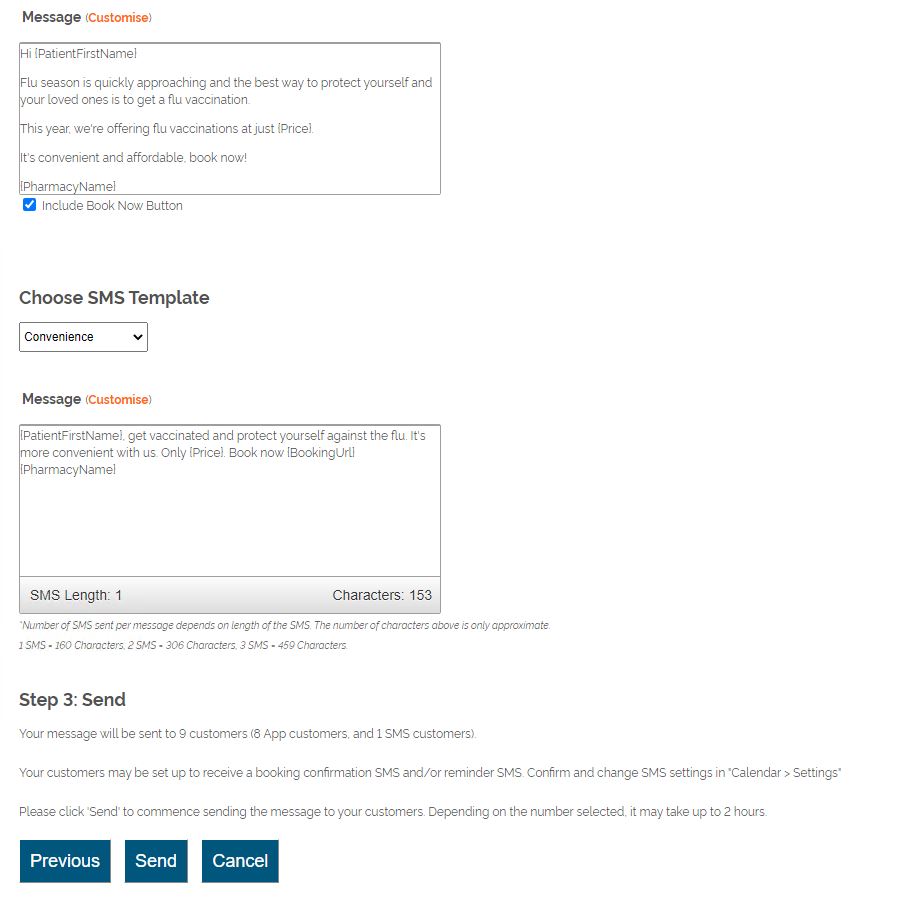 Customers will be able to book flu vaccination appointment via the booking link contained in their message.
If you have any further questions, please contact us on Support
We're always happy to help. Our support team is available Monday to Friday, 9AM–5PM (AEST).