Applies to : MedAdvisor App
If the pharmacy has services such as vaccinations available, customers can book these through the MedAdvisor APP. On their home page they will see a section in the menu called 'Pharmacy' where they can book in at available times, or request a time and the pharmacy can get back to them to let them know what times are available.
Follow these steps:
- Select Pharmacy and choose Professional Services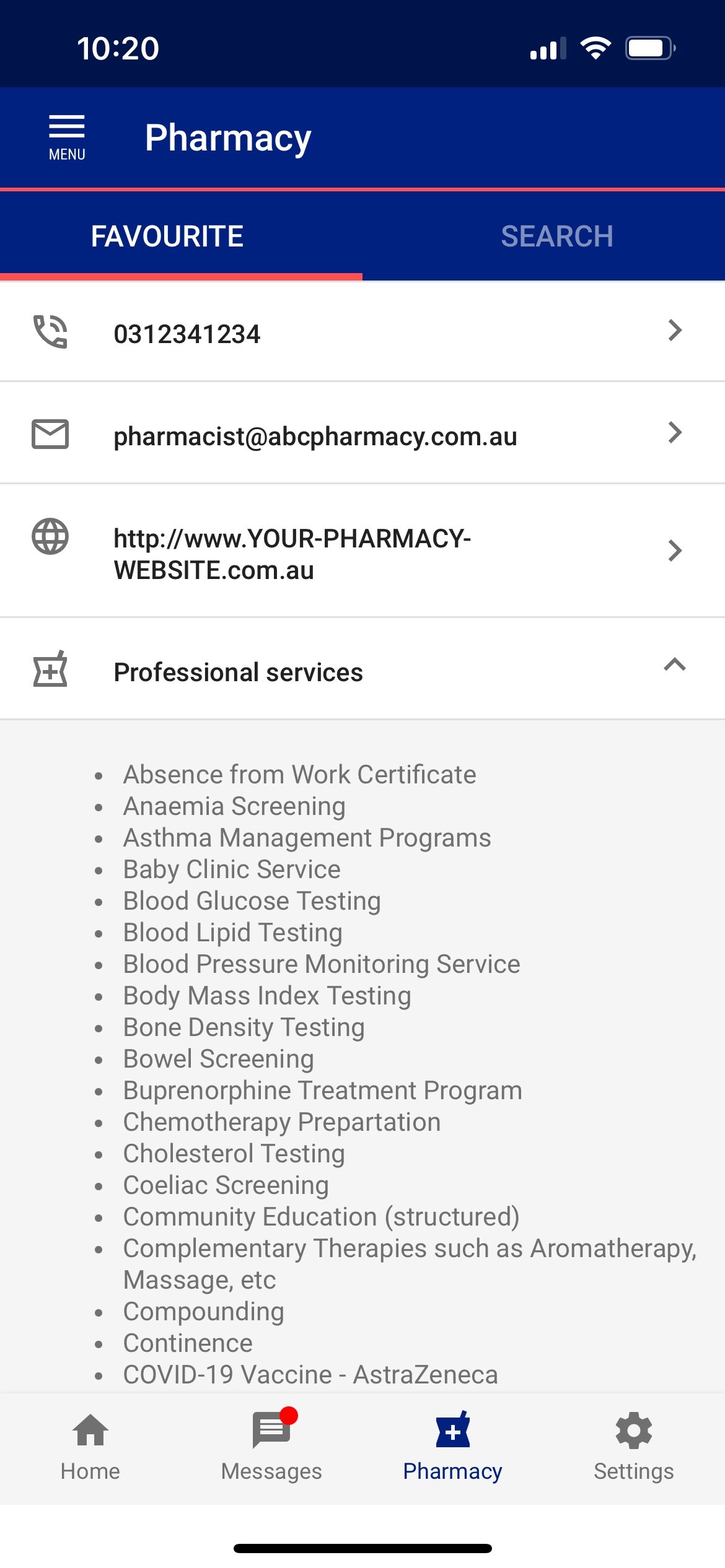 - Scroll to the bottom of the screen and select BOOK NEW SERVICE

- Select which service you would like to book e.g Flu Service and choose BOOK NOW
Patients will be able to request the service if you have not set up your availability. If you have set up your booking availability, the patient will be able to book at a date and time that you have set.
If you have any further questions, please contact us on Support
We're always happy to help. Our support team is available Monday to Friday, 9AM–5PM (AEST).