Before ordering, please ensure you have added your NDSS number to the app.
1. Scroll down to the My NDSS products and select Add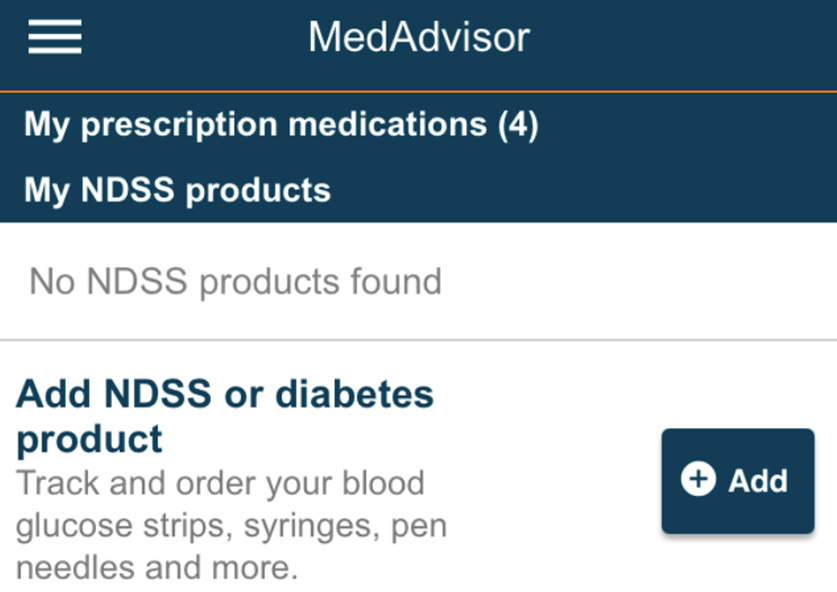 2. Search for an NDSS product in the search bar or browse through the categories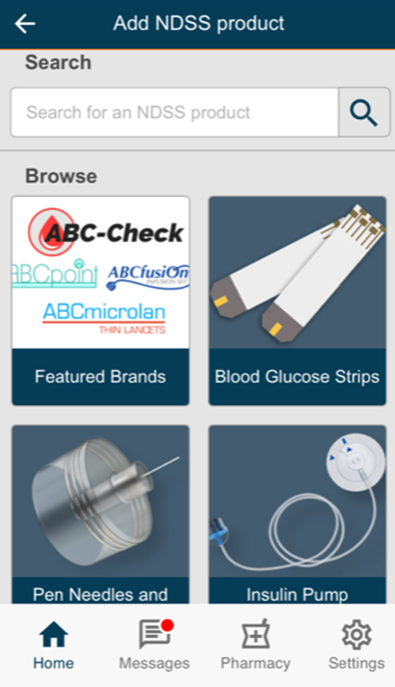 3. Select a product by clicking on its name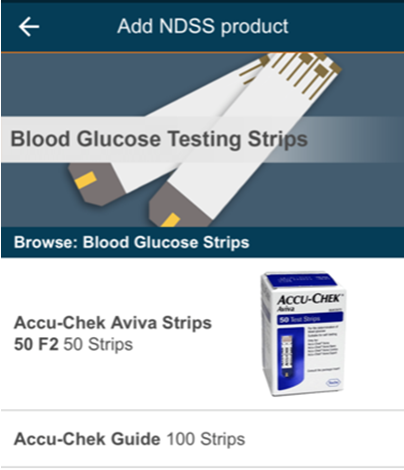 4. Select Add Product
Handy tip: enter the daily dose to receive reminders when you're running low on the NDSS product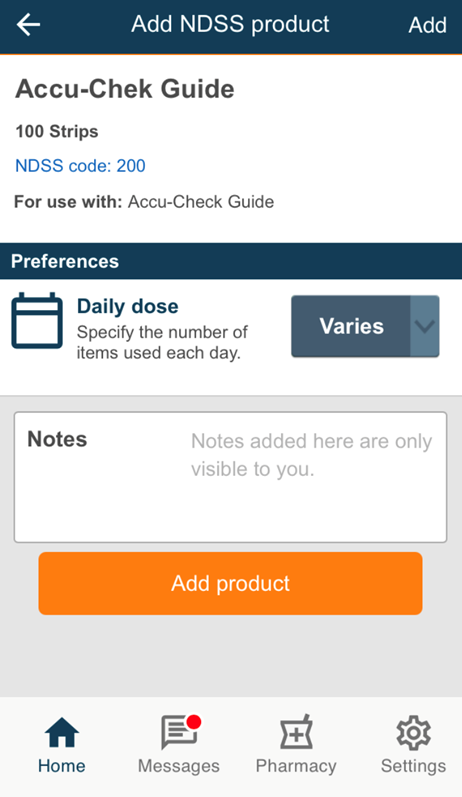 5. The NDSS product will now appear on your home screen underneath My NDSS products. To order, select Order
Handy tip: once you add an NDSS product, it will remain there for you to order next time without having to search and add it again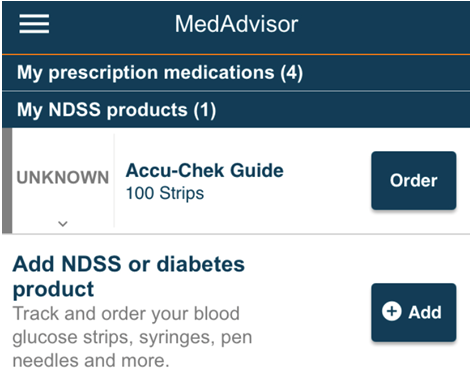 Handy tip: if you are unable to locate an NDSS product you can order it by writing a note to the pharmacy in the notes section. The notes section is located in your order summary, just before you select Place Order
If you have any further questions, please contact us on Support
We're always happy to help. Our support team is available Monday to Friday, 9AM–5PM (AEST).