Applies to : Request Scripts (Plus One)
To change the way prescribers receive their owing scripts, right click on the name in manage customers and select 'Set as web scripts' or 'Set as fax summaries'.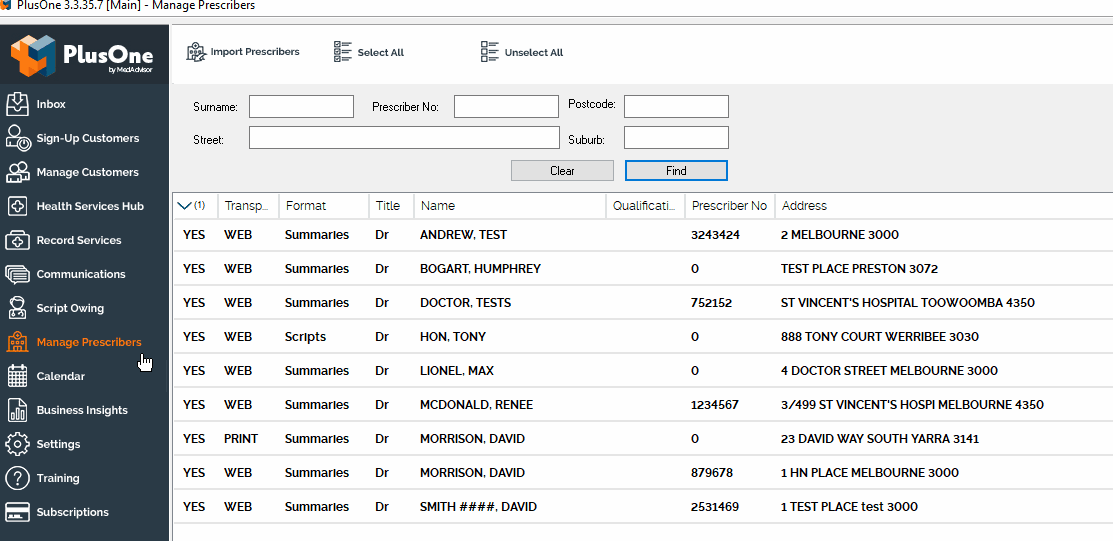 If fax summaries is greyed out, it means the prescriber does not have a fax number attached in dispense. The fax number will need to be added in dispense and the prescriber refreshed for it to appear. You can refresh the prescriber by right clicking and selecting refresh prescriber.
If web scripts is greyed out, right click on the prescriber and select 'edit email' to either add an email address, or correct a previous email address.
If you have any further questions, please contact us on Support
We're always happy to help. Our support team is available Monday to Friday, 9AM–5PM (AEST).