Applies to : PlusOne (Manage Customers)
If a customer responds 'STOP' to an SMS message or no longer wishes to use the SMS service you must complete the following steps as soon as possible.
In Manage Customers select the customer
Double click the customer to bring up the Patient Details page

In the bottom left corner tick the 'Decline'

Enter your staff initials

Press OK to confirm changes
The patient will still be searchable in Manage Customers but will now appear as status: Declined.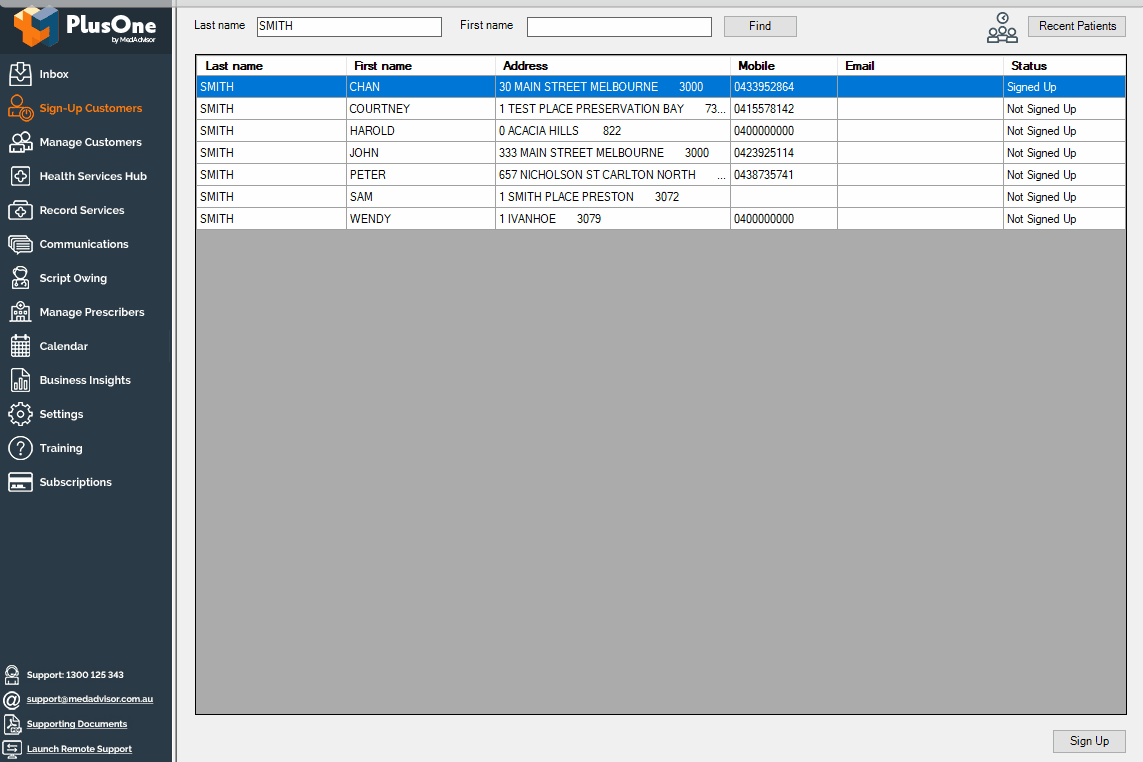 If you have any further questions, please contact us on Support
We're always happy to help. Our support team is available Monday to Friday, 9AM–5PM (AEST).