Applies to : PlusOne (Sign-up Customers)
If you sign a customer up using the Script Tracker preference, they will not receive any notifications or reminders from MedAdvisor. This function is used when you would like customers to appear on reports (e.g compliance) in PlusOne so that the pharmacy can monitor the customer's medication, however the customer would not like to be notified. The report can be found in PlusOne Business Insights by selecting the Script Tracker tab.
1. In the left hand menu of PlusOne, select Sign-Up Customers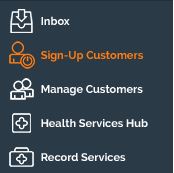 2. Search for the customer or select from the recently dispensed list

3. In the Sign-Up Patient pop-up select Script Tracker

4. Add the patient's mobile and email address (Optional)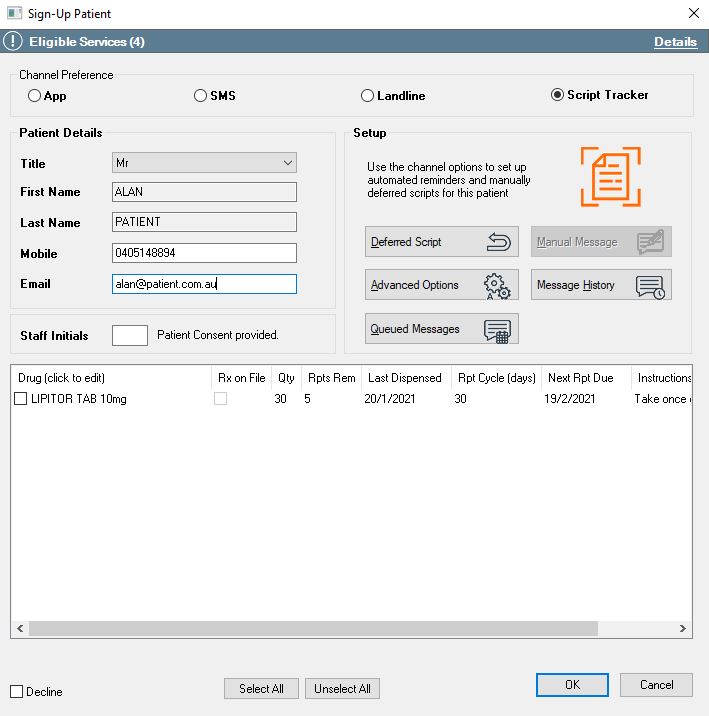 5. Enter your staff initials to show that you have obtained consent from the patient.

6. Select the Drug/s that you would like to track and view in reports.

7. Select OK.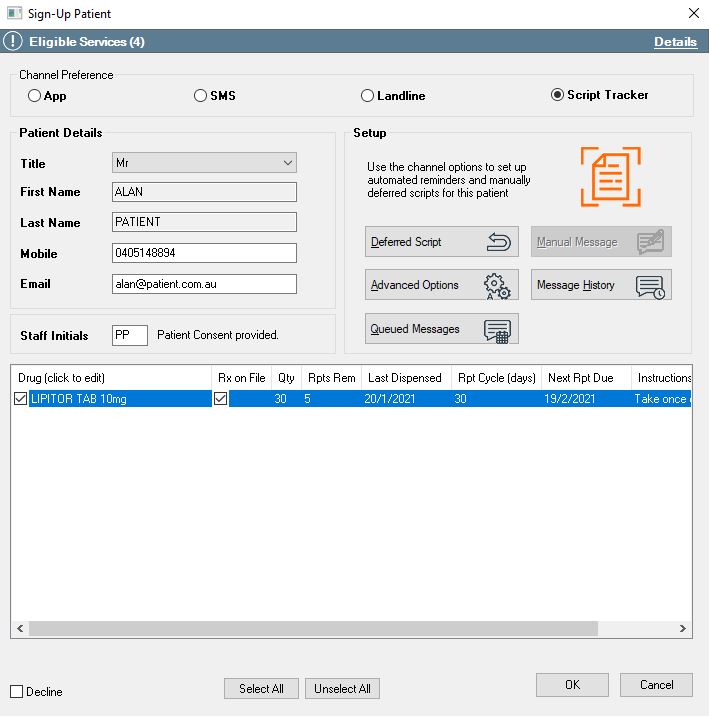 In Manage Customers, you can filter by reminder type - Script Tracker to view all Script Tracker patients.

The patient will now appear in reports via the Script Tracker tab that can be found in the Business Insights section.

If you have any further questions, please contact us on Support
We're always happy to help. Our support team is available Monday to Friday, 9AM–5PM (AEST).