Applies to : PlusOne ( Health Services Hub)
The Health Services Hub identifies which customers are eligible for 6CPA and non 6CPA services. In PlusOne, select Health Services Hub to see a range of services. Each service will display the number of eligible customers. To view the customers who are eligible, select the downwards facing arrow next to Service Information and then select View Eligible Customers.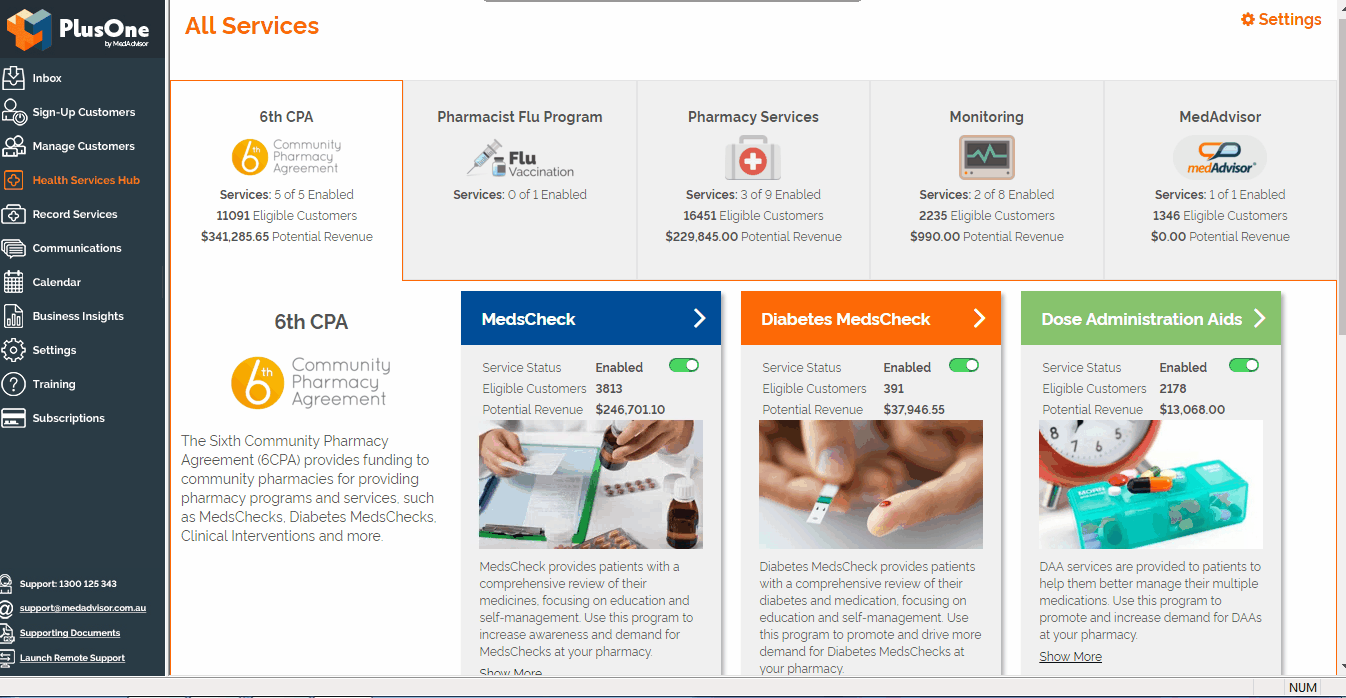 If you have any further questions, please contact us on Support
We're always happy to help. Our support team is available Monday to Friday, 9AM–5PM (AEST).