Use the In Progress tab found in your Inbox to help with your workflow in the dispensary by separating out your new repeat requests from those that you have started to process/dispense.
Use the inbox as your prompt to process the repeat request through your dispensary software then move the request to the In Progress tab either doing so for each repeat request or in bulk.
If you are doing it for each single request then click on the "Move to In Progress" button.
To move bulk repeat requests to the In Progress tab:
Find the requests you want to move to In Progress in your Inbox.
Hold the "Ctrl" key to select (highlight) multiple requests. You can move both App and SMS requests to the In Progress tab.
Select "Move In Progress" when you're ready to move them.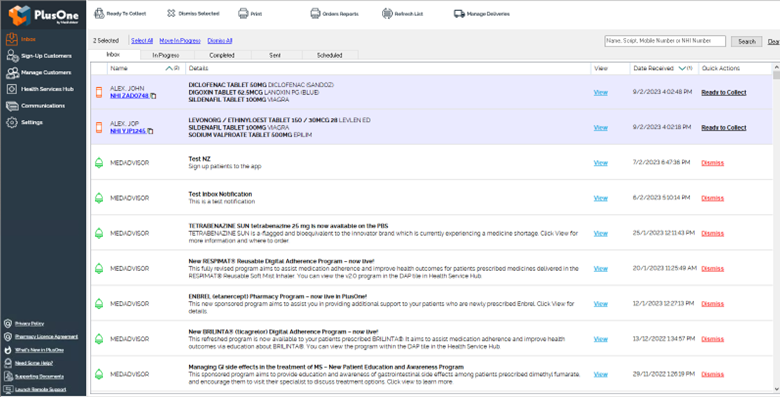 Now all the repeat requests you selected will be showing under the In Progress tab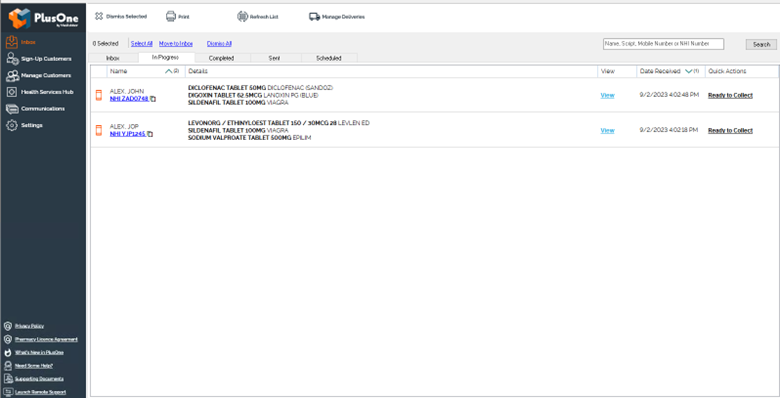 Once the repeat request has been completed entirely (including being checked by a Pharmacist) then select "Ready to Collect" to send an SMS to let the patient know it is ready OR select Dismiss which will not send an SMS. This moves the prescription to the Completed tab.
Note: You can also select orders from the In Progress tab and move it back to the inbox if it's not ready to action yet by selecting "Move to Inbox".