*IMPORTANT*
If you are an existing MedAdvisor pharmacy that has already entered PPA account details for each individual pharmacist, these details will remain unchanged and no action is required.
When the next new pharmacist profile is added into PlusOne (or if your PPA details have changed for your pharmacy), you will be prompted to follow the steps below. Once these steps are completed, these PPA details will be automatically applied for all existing and future new pharmacists.
To set up PPA integration for your pharmacy, follow the below steps
1. Go to PlusOne > Record Services > SERVICE SETTINGS (orange button on top right-hand side)

2. In the Pharmacy Programs Administrator Account Details section, enter your PPA User ID and PPA API Key which can be generated/found in the PPA portal. Press the TAB key on your keyboard to bring up the associated pharmacy selection.
Make sure you SAVE your key in the PPA portal before use.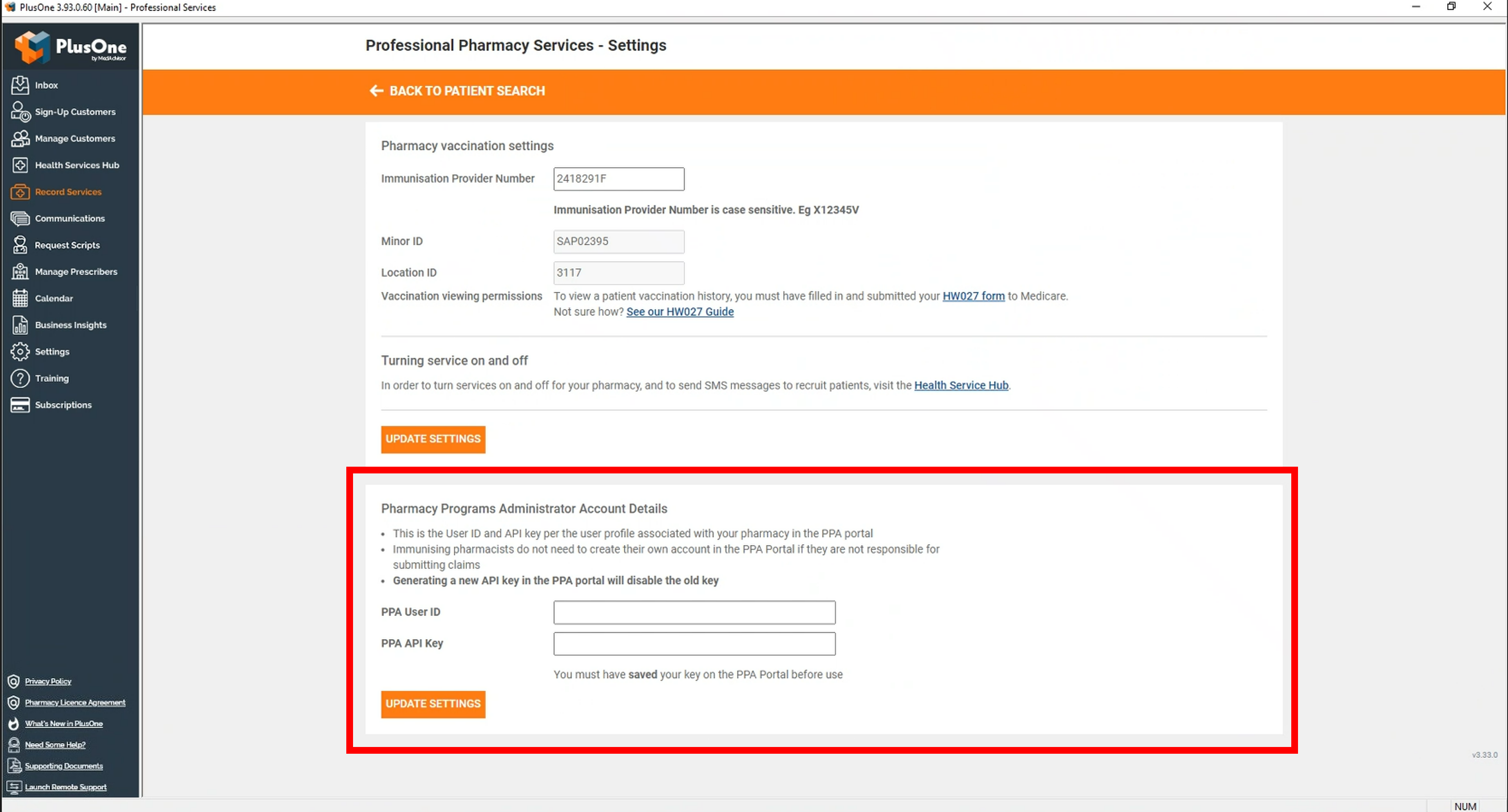 3. The pharmacy associated with that PPA API Key will appear below.
To change the associated pharmacy, re-enter a PPA API Key.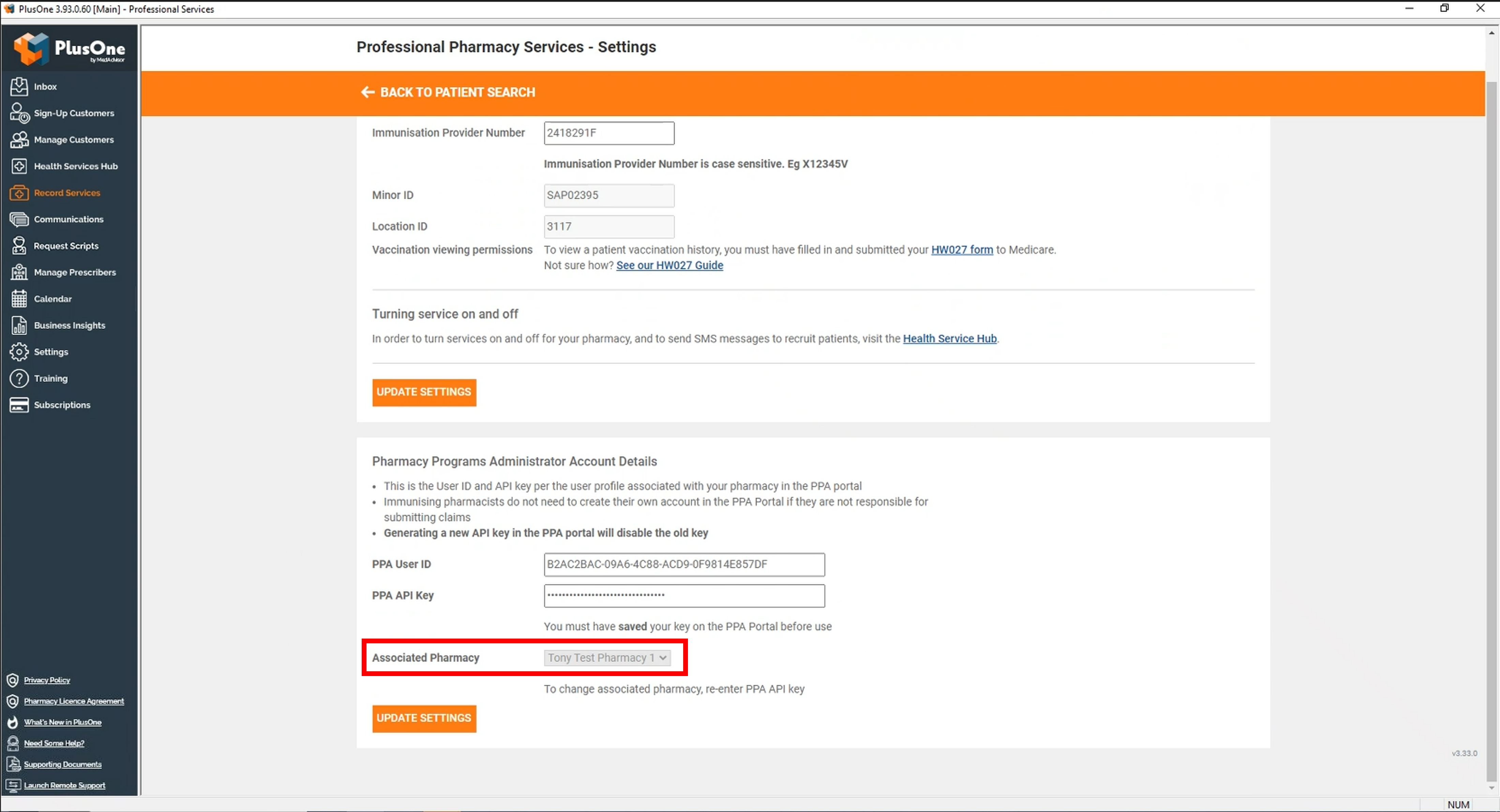 4. Click UPDATE SETTINGS