You can record the administration of medications by injection for patients in PlusOne.
To access the Administration of Injection recording form, go to PlusOne > Record Services.
Select the patient who you will be administering the injection for, and click on Services in the orange horizontal menu bar. Select Administration of Injection.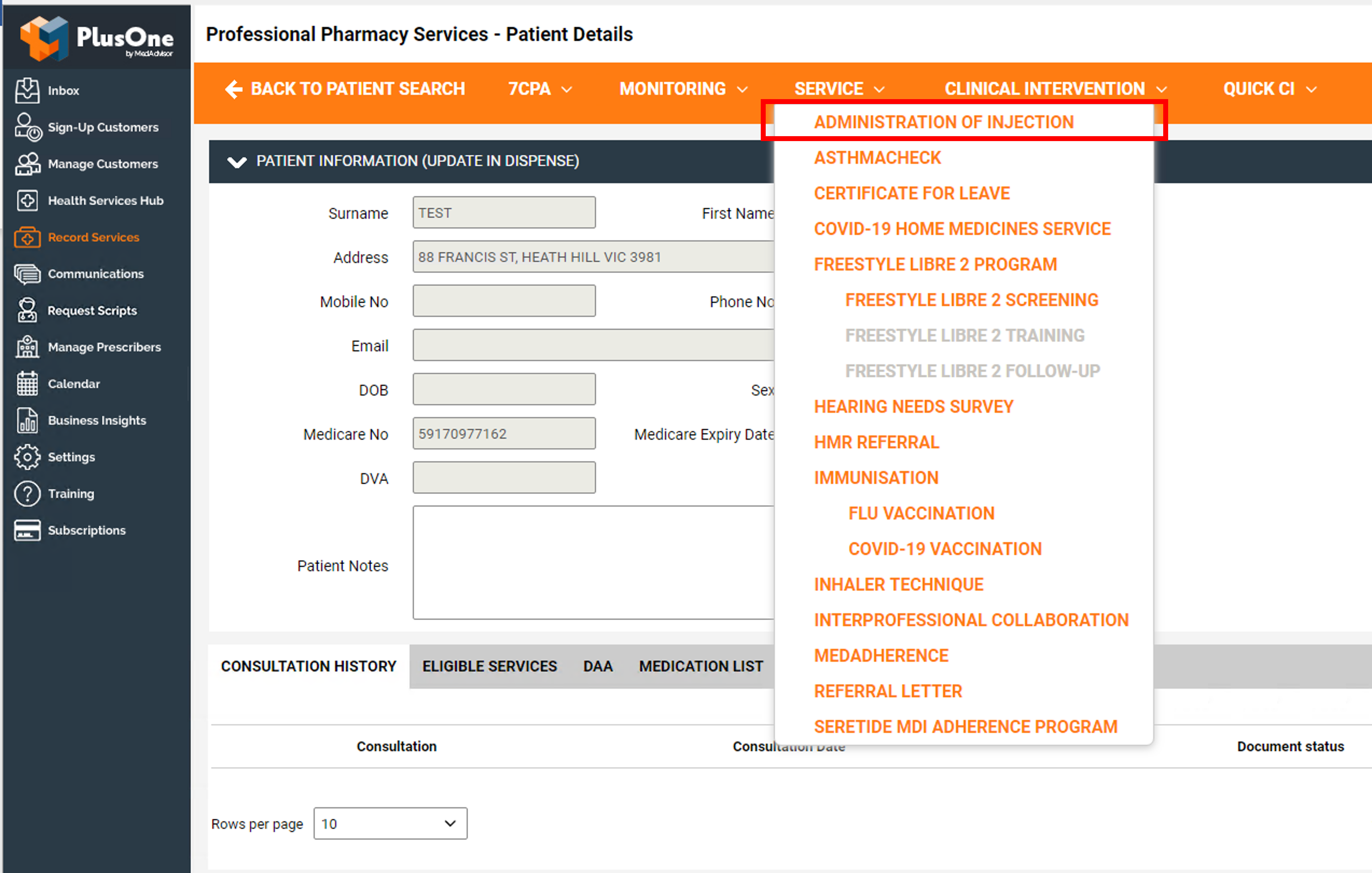 Fill in the form including all relevant and mandatory fields. Under Injection Details you will need to specify number of units administered, as well as total dose administered.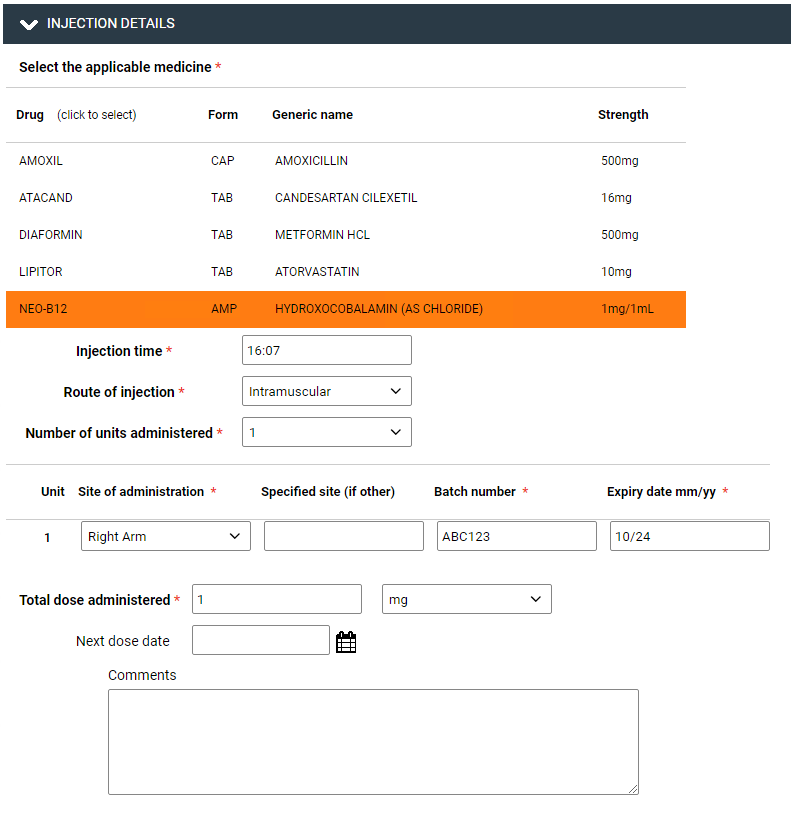 Click complete to save the form.
The Pharmaceutical Society of Australia (PSA) has developed Guidelines for pharmacists administering medicines by injection, and also provides education and training required for pharmacists to deliver this service. Click here to learn more.